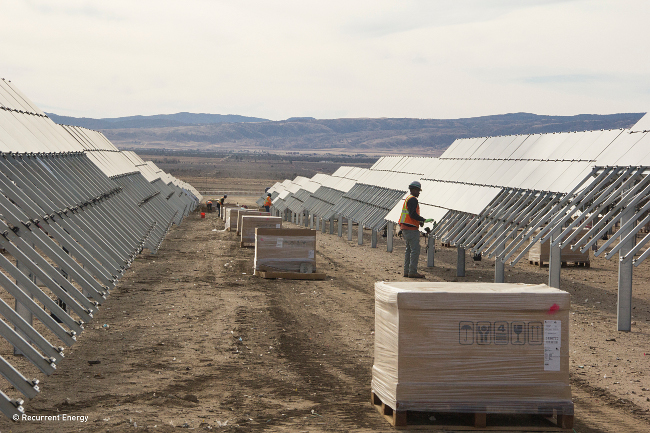 'Silicon Module Super League' (SMSL) member Canadian Solar is selling various interests in three solar farms in Queensland, Australia to UK-based renewables firm, Foresight Solar Fund.
Canadian Solar is selling 49% stakes in two plants, Longreach Solar Farm (17MWp) and Oakey 1 Solar Farm (30MWp) to Foresight Solar Fund, while the renewables firm will purchase the Oakey 2 Solar Farm (70MWp), outright.
All three PV power plants with an aggregate 117MWp of capacity are currently under construction with the Oakey 1 and Longreach plants expected to be completed and grid connected in March and September 2018, respectively. Oakey 2 solar farm is expected to be connected to the grid in October, 2018.
The projects account for all of Canadian Solar's 'late stage' project portfolio in Australia. However, the company has a further 113MWp of projects planned in the country post 2018.
Foresight Solar Fund and Canadian Solar are expected to partner on some or all of these future projects.
Ricardo Pineiro, Partner, Foresight Group said: "We are delighted to have made this solar acquisition in Australia on behalf of FSFL. We have enjoyed working closely with Canadian Solar, with whom we look forward to delivering a strong pipeline of future energy projects both in Australia and other international markets."
The Oakey 1 and Longreach plants hold 20-year off-take agreements with the Queensland Government, while the Oakey 2 will sell electricity via large-scale generation certificates (LGCs) under the Renewable Energy Target regulatory framework in Queensland.
Both Oakey 1 and Longreach were said to have been initially funded by equity from Canadian Solar, grants from the Australian Renewable Energy Agency (ARENA), and senior debt from the Clean Energy Finance Corporation (CEFC) and Bank of Tokyo-Mitsubishi UFJ.