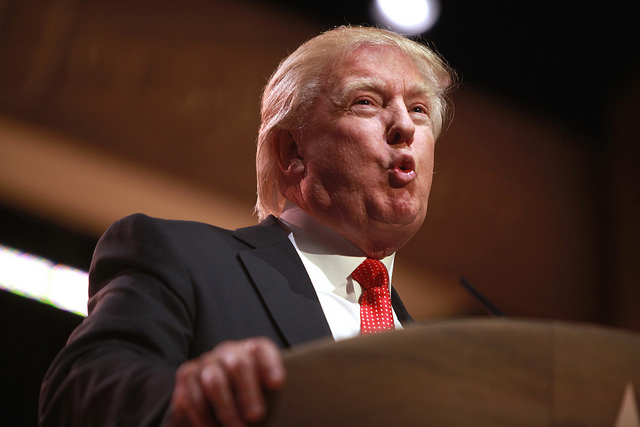 New analysis from Deutsche Bank reveals that even if President-elect Trump follows through with all his anti-clean energy promises surrounding the Clean Power Plan (CPP), the Paris Agreement and the ITC, all is not lost for the US clean energy industry.
US clean energy can survive without the Clean Power Plan
"Although a Clean Power Plan would be nice to have (and drive over 90GW of coal plant retirements), elimination is not a big blow to the Clean Energy sector," write Vishal Shah and Rachel Lei, research analysts and associates at Deutsche Bank.
Despite all the anti-CPP rhetoric being portrayed as a death blow to the energy industry, the truth is it has not been in implementation for a long time now. It has been on hold for the better part of 2016 while the Supreme Court reviews it. Even then, it has only been supported by 18 out of 50 states.
Despite the high-risk to the CPP, Deutsche Bank sees "limited near-term impact" and "no impact to the long-term development of renewables. CPP or no CPP, clean technologies such as wind and solar will continue getting cheaper until they beat out fossil fuels; the trajectories of various analysts predict this – with a proposition so good it remains out of reach, even for Trump.
US 'unlikely' to walk away from Paris Agreement
Given its regulatory framework, the COP21 climate agreement is harder to dismantle than Trump's brash remarks make out. Deutsche Bank point out that it is a three-year binding agreement that requires participants (of which the US is one) to give one year notice after that.
That being said, even if Trump still desires to remove the US, nothing can practically happen for the next four years. A further half a billion dollars is expected to be pledged before Trump's inauguration on 20 January.
If it is eventually undone, progress on behalf of the US will be slowed; considering its emissions cut by 28% from 2005 levels by 2025 was largely expected to be achieved through restrictions on coal-fired plants.
"We also do not see the US walking away completely from the Paris Climate treaty since the US contribution to the Climate agreement has been limited so far. Trump would more likely lift the ban on Climate regulations, potentially helping the coal mining as well as oil & gas sectors," reads the Deutsche Bank report.
Risk to the ITC only 'moderate'
Equity research firms Baird and Roth Capital Partners had forecast the ITC as next on Trump's list of regulations to strike down.
Surprisingly, Deutsche Bank reports that 84% of Trump supporters are indeed in favour of solar, and 77% in favour of wind. That said, the solar and wind tax credits are "unlikely" to change under new administration.
Again, even if Trump does decide to dismantle the ITC/PTC, as bipartisan incentives, they will require approval from Congress – which is unlikely until the next 12 months. He would also need the approval of Congress to abolish the EPA.
"ITC/PTC elimination (if at all) could likely be part of the comprehensive tax reform and we do not anticipate any definitive outcome on this issue anytime soon. This would likely imply a strong rush to complete projects in the US market and drive upside to consensus expectations of a 20%+ decline in the US market in 2017," say Deutsche Bank.
Therefore, even if the tax incentives are scrapped, the outcome could still be beneficial to the industry. Celeste Tsai, analyst for EnergyTrend, a division of TrendForce, has also concluded that a Trump administration could inspire an installation rush.
"Donald Trump's administration wholly supports fossil fuels over renewable energies, so there is a strong possibility that the US will stop subsidising the installation of PV systems altogether," noted Tsai. "Under this scenario, the US will witness a great urgency to install PV systems before the ITC cut-off date."
Even without the tax credits, both wind and solar will thrive. Both are among the fastest growth sectors in terms of job creation, at 300k and 80k nationwide jobs respectively.
Clean energy a global phenomenon
Even if a Trump administration results in a slow-down of clean energy progress in the US, the revolution is a global one. The world will continue its inevitable transition to clean energy, regardless of Trump or not. According to Deutsche Bank figures, China alone employs almost 3.5 million people in renewables, with 8.1 million people globally directly or indirectly employed for renewables.