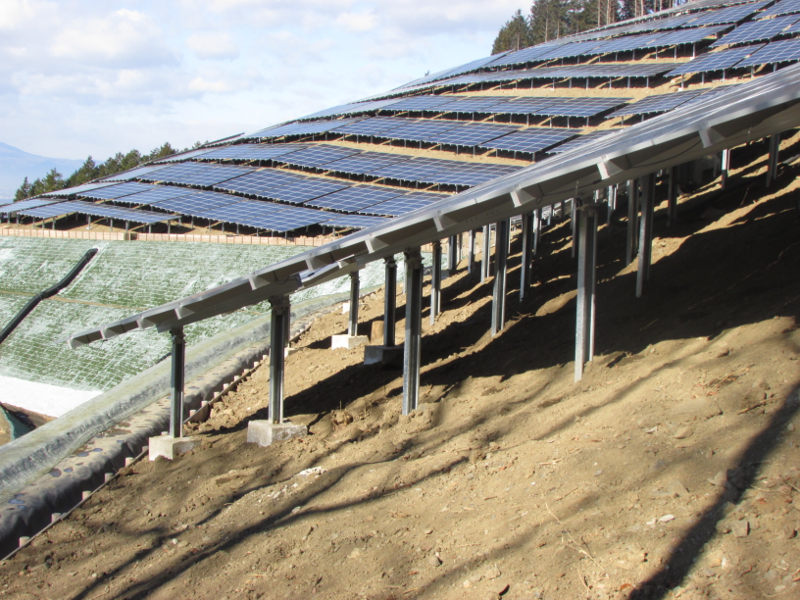 Developers in Japan with large-scale PV projects in the pipeline have been given just over a year to prove their projects will go ahead, or will lose their feed-in tariff (FiT).
Japan has around 57GW of multi-megawatt, so-called 'megasolar' projects that have been approved for the FiT since the policy was introduced in 2012 and are still waiting to be built.
Industry analyst Dr Hiroshi Matsukawa of Tokyo-based solar industry specialists RTS PV told PV Tech this week that the government, following a review of the support scheme, has decided that anyone leading a project must show evidence that they have secured a connection to sell the generated power back to the grid by April 2017 at the earliest.
In an interview, Matsukawa said RTS PV was predicting the country installed around 10GW of solar in 2015. The country's FiT, already under discussion since the late 2000s but launched after concerns about energy security came to the fore after the Great East Japan Earthquake of March 2011, has put Japan as runner-up to China as the world's biggest annual solar market.
According to official figures from the government Ministry of Economy, Trade and Industry (METI) – cited by the Japan Renewable Energy Foundation on its website – operational capacity of renewables added grew from 1.77GW installed between July 2012 and March 2013 to 9.8GW installed during the period spanning April 2014 to March 2015.
Of this, nearly all of it was PV, thought to be due to the relative ease with which it can be deployed in Japan. This figure for PV was split into >10kW and <10kW installations, with only 0.82GW deployed at the smaller scale in the year, mostly representing residential systems. With commercial solar yet to significantly make an impact in Japan as with many other regions, the majority of the 8.57GW installed over 10kW is likely to be large-scale, ground-mounted installations.
Bid to suppress bubble could lead to rush
Partly because PV is developing quickly to the possible detriment of investment in other renewable energies and also because of the overall cost of the FiT, paid for by levying surcharges on electricity bill, the Japanese government is attempting to suppress the economic "bubble" created by projects being guaranteed ¥42 (US$0.37) per kWh, as was the case in the first year of the incentive's introduction. Projects that applied for the FiT were almost certain to obtain approval, as long as the developers had selected equipment from a METI-approved list of suppliers.
There had been fears that the guarantee of high income was leading to projects being proposed and approved for the FiT that were not suitable, leading to speculation as developers waited for equipment or other costs to fall before going ahead, and also projects being traded by people who had got involved in the industry for economic motives.
While the government had previously cracked down on a number of unbuilt projects that were lacking equipment accreditation or land rights, cancelling FiTs for 144 projects representing 290MW of capacity in mid-2014, and also lowered the FiT by around 16% earlier this year, the latest move represented a "fundamental change" in the policy, Matsukawa said.
Those projects will have until the government produces its next draft Renewable Energy Laws to prove they have a grid connection agreement in place, which at the earliest will happen in April 2017.
Matsukawa said that while it was probably necessary for the government to take the latest measure to burst what remained of the bubble, it was not easy to tell how many projects could lose their FiT status. He could not rule out the possibility that there would be a rush over the next year and three months to complete projects either.
A joint venture between Morgan Stanley and Japanese bank Mitsubishi UFJ Financial Group recently said that it would acquire projects from the first three years of the FiT that are not performing as well as expected and work on improving performance.