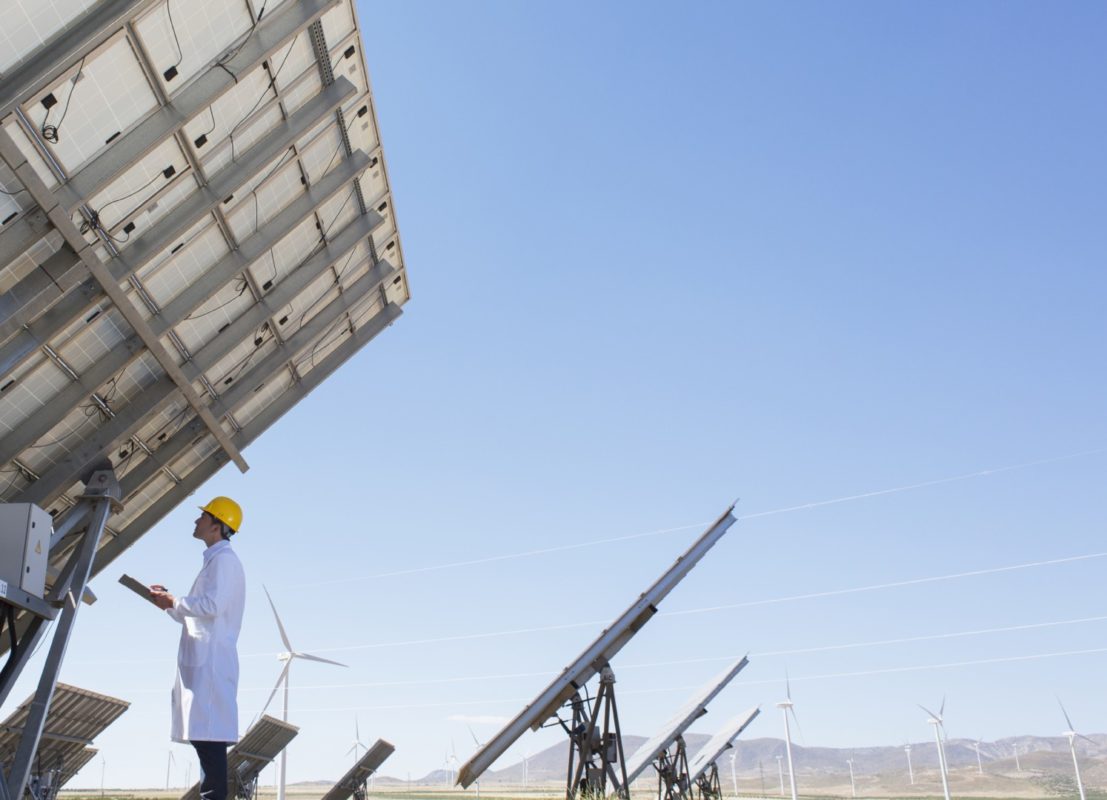 According to DuPont Photovoltaic and Advanced Materials latest 'Global PV Reliability Study' that focuses on field inspection and analysis of 6.5 million modules, 355 installations and 1.8GW of total power, PV backsheet material defects have increased by a significant 47% from the 2018 report.
DuPont noted that higher backsheet failures using PET (Polyethylene Terephthalate), PA (polyamide) and PVDF (Polyvinylidene Fluoride) materials and issues with glass on glass modules.
Kaushik Roy Choudhury, Ph.D., Global Reliability Manager for DuPont noted, "This is the second year we've reported on Glass-Glass module failures, as our data continues to grow with modules that have been in the field over four years. We highlight a specific field case in the report that looks at one field with multiple Bills of Materials (BOMs) and the issues the panels had with delamination and cracking of backsheets, and the associated replacement costs the owner faced."
The report noted the specific field test of a PV power plant was located in Arizona, USA, owned by a large independent power producer (IPP). DuPont inspected the 7-year-old site through its 'Fielded Module Inspection Program' and discovered widespread backsheet cracking and delamination.
The IPP has selected modules from a single PV manufacturer and model series, yet DuPont noted that as many as three different backsheet types were identified, suggesting the module manufacturer used multiple bills of materials (BOMs) for the same project.
It should be noted that it is not uncommon for PV projects to deploy different BOMs with the same module series, especially when a specific backsheet material is not specified.
However, the inspection identified that 100% of modules using PA backsheets had exhibited cracking along busbar ribbons, while 100% of PET backsheets exhibited inner-layer cracking. Modules using PVDF backsheets were said to have exhibited 100% outer-layer cracking.
In contrast, DuPont noted that modules in the PV power plant using its 'Tedlar' PVF material in backsheets had shown zero defects.

Other key findings in the 2019 report, included backsheet material defects, specific to cracking accounted for 66% of all defects, while total backsheet defects had increased by 47% from the 2018 study. Overall module defects increased 34%.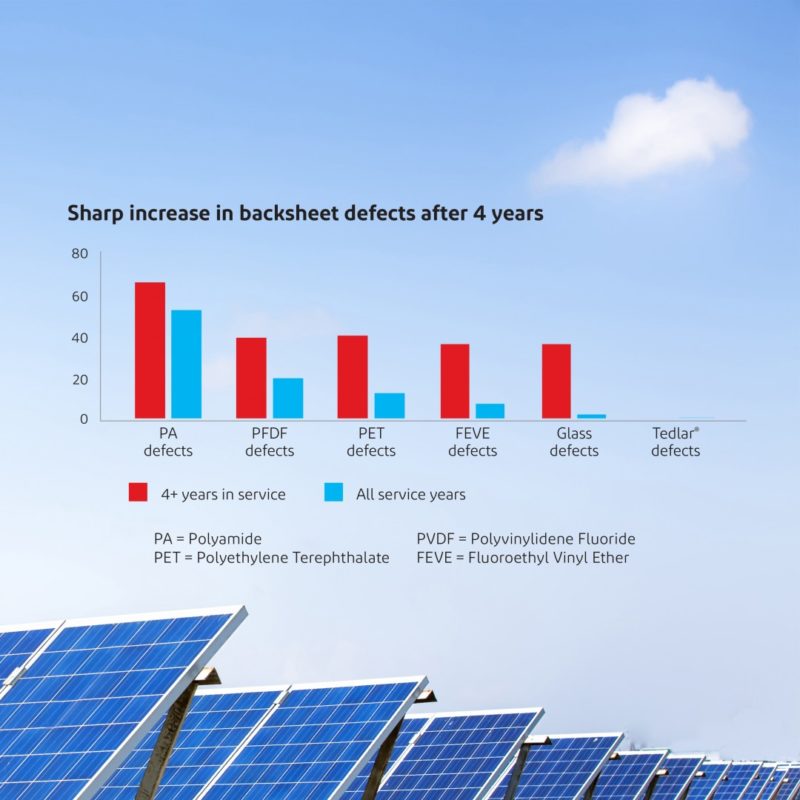 However, DuPont noted that the number of site inspections in the report increased from 275 in 2018 to 355 in the 2019 report, while the number of panels surveyed increased from 4.2 million in 2018, to over 6.5 million (1.04 GW to 1.8 GW) in 2019.
"For nearly a decade, DuPont has collaborated with field partners, customers, downstream developers, universities, and national labs to perform these field inspections," added Choudhury. "Our mission is simple yet critical: to inspect, assess and understand the state of degradation of fielded photovoltaic (PV) modules so we can offer a current and reliable source to help buyers understand the breadth of component degradation issues and module failures that affect their return on investment."
In the recently published '2019 PV Module Reliability Scorecard' by PVEL's (PV Evolution Labs) in collaboration with DNV GL, reiterated the critical impact BOM has on module reliability.
PVEL has said in the report: 'Despite improved performance in some areas, over 30% of the module Bills of Materials (BOMs) assessed for this year's report failed one or more test criteria. The trend of poor damp heat performance observed in 2018 continues and is due in part to unexpectedly high degradation from select modules with PERC technology."
DuPont's field analysis does looks at all component materials, yet the focus of special attention is on backsheet durability.