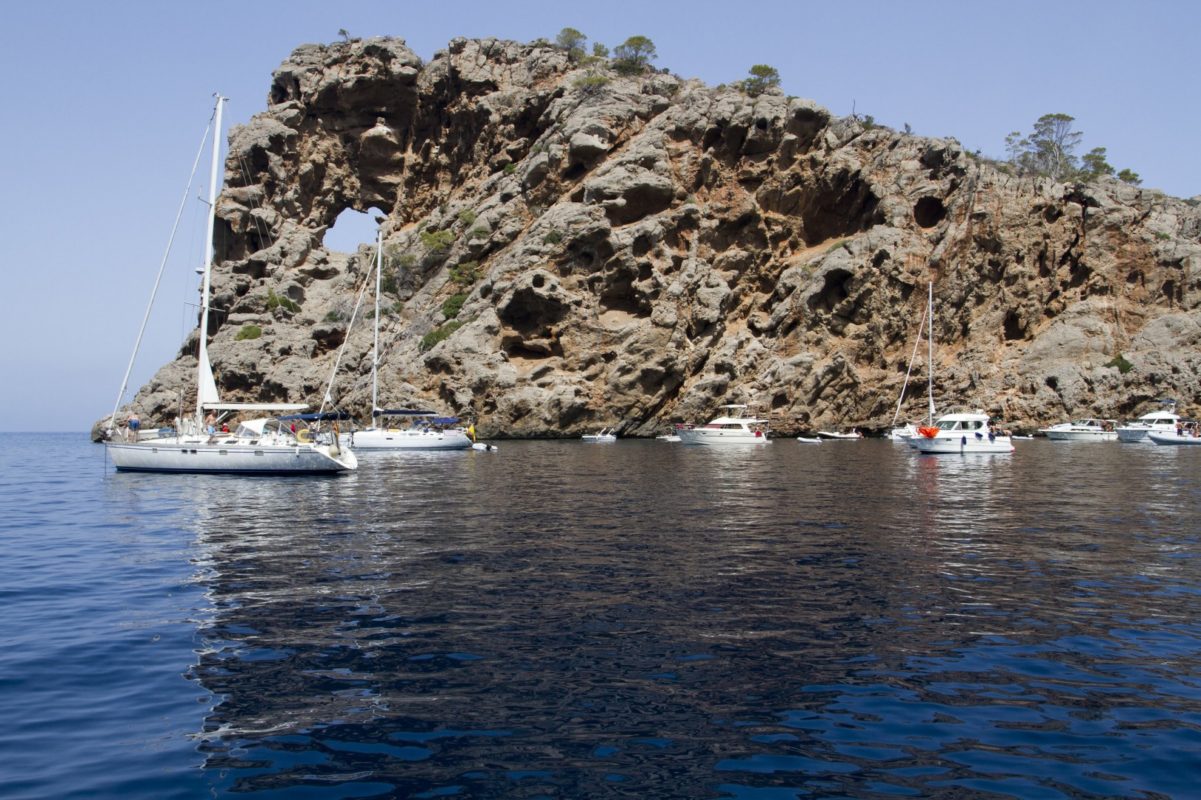 Solar players make dash for Balearic subsidy scheme
30 July: A new subsidy programme for solar installations on the Balearic Islands has exceeded expectations, with strong industry appetite for a first funding batch.
The SOLBAL scheme had launched in April with plans to award €40 million (US$44 million) to 240MW of solar but applications in the months since have reached €41 million (US$45 million) and 335MW, it emerged this week.
According to Spanish renewable agency IDAE, 47 of 56 applicants were Majorca projects, far above those planned for the smaller islands of Menorca (six), Ibiza (two) and Formentera (one).
The incentives – non-repayable grants from European Regional Development Fund – can cover a maximum of 30% of installation costs for projects below 10MW, or 20% if above the threshold.
The solar subsidy pot, which could be expanded to €60 million, is meant to help fully decarbonise the Balearic energy system by 2050. In Ibiza's case, the PV applicants are the island's first projects.
The archipelago, home to around 70-80MW of installed PV capacity, is working to push up the figure via mandatory roll-out in buildings and car-parks.
Unisun sells up-and-running 11.75MW Dutch bifacial PV plant
31 July: Unisun has found a new owner for a utility-scale plant it delivered in the Netherlands with the help of subsidies and a PPA with a local energy operator.
The firm has sold its 11.75MW project in Rilland – equipped with 40,000 N-type bifacial PV modules – to Alternus Energy, a solar-focused developer of European renewables.
The PV plant began supplying the grid in January 2019 and is backed by fixed prices under government feed-in tariffs running for 15 years, Unisun explained in a statement.
For Alternus, the Dutch purchase comes after efforts to expand in Germany, Romania and Italy, with 5.1MW and 2.24MW Italian solar buys agreed this year.
Under a deal signed in early June, the firm's European portfolio is being serviced on the O&M front by BayWa r.e., which will be carrying out quality inspections and others.
Madrid's Gonvarri to supply single-axis trackers to 258MW Mexico plant
30 July: A large-scale solar scheme in Mexico will be fitted with 7,757 single-axis trackers from Gonvarri Steel Industries, a manufacturer with headquarters in Madrid.
The plant in question lies already under construction in the state of Sonora and is predicted to go live in Q1 2020, Gonvarri said in a statement this week.
The project – backed through PPAs from Mexico's 2017 renewable auction – takes Gonvarri's solar tracker supply in Mexico to a total of 1.065GW, the manufacturer added.
The firm could not identify the project when contacted by PV Tech. Government records show four Sonora schemes reaped auction contracts in 2017, including two by Canadian Solar and a third and fourth by X-Elio and Engie, respectively.
Italy's ACEA snaps up 25MW PV portfolio in €75m deal
29 July: Italian utility group Acea has acquired a slew of small-scale solar plants as part of a plan to amass a three-digit-megawatt portfolio in the space.
The firm said this week it has completed the purchase of a 25MW PV portfolio, in a transaction valued at €75 million (US$82 million) that will push the group's annual EBITDA by €11 million (US$12 million).
At 20MW, the bulk of the purchase were 18 installations sold by renewable group Belenergia, with Acea taking over a 65% stake. The remaining 5MW will be fully owned by Acea.
The foray sees Acea progress towards PV expansion ambitions unveiled in April, with plans to build a 150MW portfolio via own developments and acquisitions.