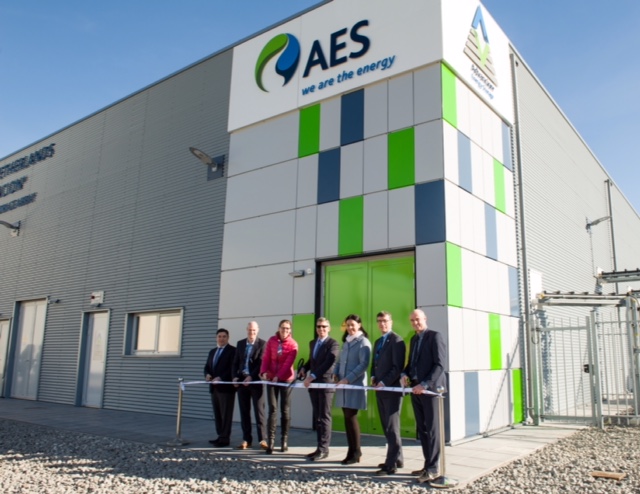 Holland's national grid operator has said that batteries will be an "excellent alternative" to conventional power plants in providing balancing services, especially as a complement to increased solar and wind deployment.
Gineke van Dijk of TenneT, which serves 41 million end users in the Netherlands and Germany as a transmission system operator (TSO), was speaking at the official unveiling of the AES Netherlands Advancion Energy Storage Array, in Vlissingen in the south west of Holland.
The 10MW array has been grid-connected since mid-January, adding an effective 20MW of flexibility resource to the network, as it can absorb as well as feed power in to the grid. The system will match supply and demand on the local grid by using power stored in its batteries to respond quickly to grid imbalances.
This means that it can be used to smooth out the variability of renewable energy output as it goes onto TenneT's high voltage transmission network and make existing conventional generation sources dispatchable while providing more grid-specific ancillary services such as primary control reserve (PCR) which require fast response times. The facility will compete in the market for the right to provide these services in Holland, Germany, Switzerland and Austria.
"This AES investment fits perfectly into TenneT's vision that grid stability should be less dependent on large conventional power plants in the future," van Dijk, who is TenneT's senior manager for customers and markets, said at the launch.
"If wind and solar energy continue to increase, batteries will be an excellent alternative to take over this role of power plants."
In related news, Dutch electricity and gas supplier Eneco launched a software-defined power plant in the country last November, which can integrate up to 100MW of distributed generation resources into the network, including CHP and industrial demand side response.
For the full version of this story, visit Energy Storage News.