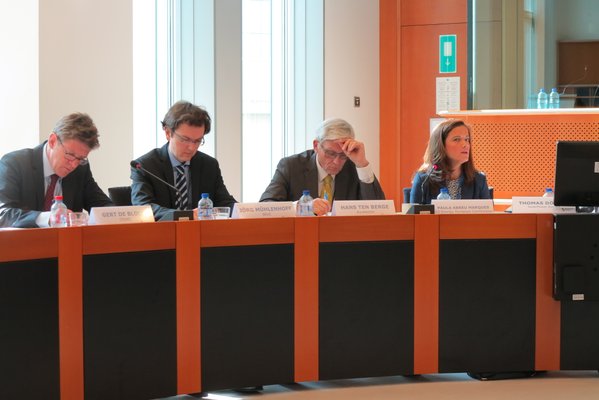 The European Parliament has voted to adopt the measures of a report seeking to improve the circumstances for energy consumers in the fast-changing market for renewable self-generation and consumption.
The 'Delivering a New Deal for Energy Consumers' report, which was launched back in July 2015, focuses on having consumers at the core of the energy system, given that the clean technologies have brought a vast range of options to today's market.
The adoption goes towards further implementing the European Parliament's Energy Union strategy, which aims to have "citizens take ownership of the energy transition".
The first measure involves optimising information and its availability for consumers to understand the various types and costs of energy consumption. Following this, switching energy suppliers needs to be made quick and easy, without switching fees. Consumers must also be protected from unfair commercial practices within this new energy market.
More needs to be done to ensure consumers that inject their own energy into the grid from renewable sources are rewarded in their energy bills and, as part of this, consumers gain control of their consumption and metering data to ensure privacy and fairness.
The measures will also involve protecting consumers in a state of energy poverty.
As well as focusing on the individual, options for community schemes, intermediaries and collectives need to be opened up for a flexible system that captures the full benefits of both self-consumption and exports. There are also calls for improvements on smart meters, smart grids and network operations.
The report stated: "Existing legislation at EU and national level, and effective regulatory oversight provide many of the tools to realise this. Action is needed at Member State level, and collaborative initiatives of the industry, consumer organisations and national regulators will also have an important role to play in the effective governance of the Energy Union."
Yesterday SolarPower Europe also launched a report explaining how energy suppliers will have to consider new business models in order to adapt to a new era of decentralised energy that has been driven by lowering technology costs and a lack of consumer trust in traditional energy providers. Thomas Doering, SolarPower Europe policy analyst, discussed the main issues of this report with PV Tech.