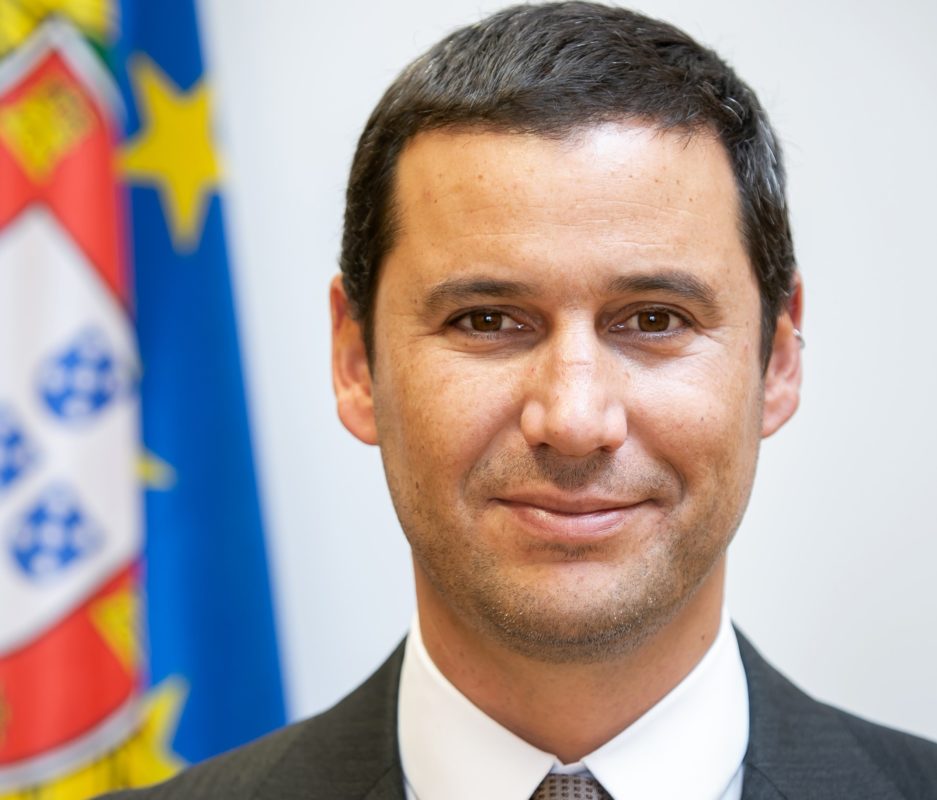 Portugal is to kickstart its energy storage sector by arranging its first ever dedicated auction next year, PV Tech can reveal.
João Galamba, secretary of state of energy, told this publication of plans to tender 50-100MW worth of capacity for dispatchable renewables in 2020, at a date that has yet to be decided.
"We want to keep it fully open, attract the best, most innovative technologies," said Galamba, who replaced predecessor Jorge Seguro Sanchez in October 2018.
"It could be batteries, it could be anything else, as long as it's renewable and dispatchable – we will let the market decide what the best solution is," he added.
His statement follows recent calls by experts for Portugal to "urgently" move towards storage technologies, to help manage the annual 800–1,200GWh surplus in renewable production expected by 2020; power-to-gas options are seen by researchers as particularly promising.
PV auctions of 1.35GW (2019) and 700MW (early 2020)
The energy storage drive comes as the socialist government of prime minister António Costa works to deliver a boom of solar PV, whose contribution last year (1.5% of national power use) was far outstripped by wind (23%).
Two PV-specific auctions this year and next will lay the foundations of Portugal's plan, which requires boosting PV capacity from 572MW in 2018 to 1.6GW by 2021 and 8.1GW-9.9GW by 2030.
A figure of 1.75GW was recently floated among the press but Galamba told PV Tech the auctions in mid-2019 and early 2020 will offer up 1.35GW and 700MW, respectively. This represents the capacity Portugal can accommodate based on estimates the grid operator published in an already approved investment plan, the secretary of state explained.
The next step, Galamba continued, is a third auction during H2 2020. The capacity on offer during this third exercise will be defined by a new investment plan the grid operator is working on, he added.
The full terms of engagement for the first 2019 auction should be published around late April or early May, Galamba said. Firms will be allowed to place their bids one month prior to the auction and will be required to supply the exact network location where they want to build, he added.
The secretary of state revealed demand is already solid months ahead. "Before, when we awarded licences through an administrative process, demand was already over 5GW," he said. "Now that we've announced the auction, different offices in Portugal tell us demand is even greater, could even double before it is actually held."
Two-layered auction to cater to all PPA tastes
Of all Southern European countries, Spain has hoarded most of the spotlight of the recent PV comeback, achieved mostly without subsidies.
Galamba believes it is also Portugal's hour. "Our installed solar PV capacity is very low yet we are the country in Europe with the highest potential, with two-thirds of our territory receiving over 1,800 hours of sunlight every year," he said.
Over in Spain, developers have found it can be a struggle to secure solid off-takers and bank finance for projects. Galamba argues the two-layered design Portugal has chosen for its PV auctions will help mitigate these issues, by accommodating the diverging needs of each developer.
According to him, every auction will comprise two separate modalities. Featuring a fixed price, the first option will help producers struggling to land PPAs or financing, while the second – without any fixed tariffs – will be a good fit for producers who already are negotiating or have negotiated PPAs, Galamba said.
"With this dual model, we let the market itself choose the way in which they want to participate. We believe this ensures all models in place are financeable, and those with existing PPAs also have a place," the state secretary added.
Auctions aside, will Spain's Iberian neighbour go down the route of public subsidies? Galamba's words hint at no changes on the horizon beyond the current status quo. "We will respect all the existing feed-in-tariff contracts and extensions, which were decided years ago, but we are not providing any new extensions," he said.
João Galamba, secretary of state of energy, will be speaking at the Large Scale Solar Europe event in Lisbon, Portugal, on 26-27 March, organised by PV Tech's parent company Solar Media.