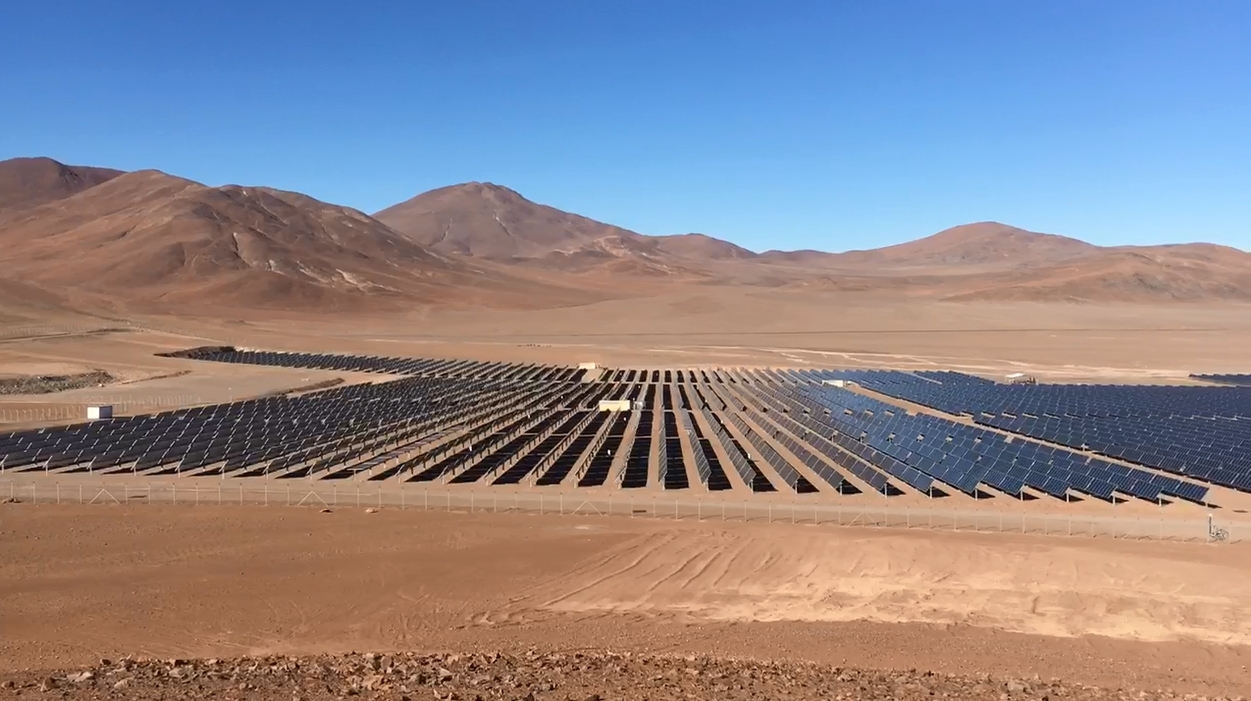 Finance heavyweights have come together to bankroll a major clean energy push by Mainstream Renewable Power in Chile, including a solar project in the Atacama Desert.
CaixaBank, DNB, KfW IPEXBank, Natixis, SMBC, Societe Generale and Banco Santander were revealed this week as the backers of Andes Renovables, Mainstream's wind and PV platform for Chile.
In a statement on Tuesday, Mainstream explained the first six banks pumped US$580 million in debt into the platform's first phase, dubbed 'Cóndor', while Santander provided a separate VAT facility.
Andes Renovables plans to deploy 1.3GW of renewables overall, 350MW of it in the form of solar projects. The 1.3GW are wholly contracted and will be fully owned by Mainstream.
Under the 571MW Cóndor first stage, the firm will develop three wind plants – a 426MW batch all in all – together with a 145MW solar farm in Chile.
The first solar project, named Río Escondido, is planned for development in Chile's Atacama region and has been contracted to EPC firm Sterling & Wilson.
The solar plant and the wind trio will feature ABB power transformers. All four installations are already under construction and should hit commercial operation by 2021.
Mainstream's plans to deploy a further 730MW throughout the platform's second and third phases, 205MW of it via two solar plants. All should go live between 2021 and 2022.
In Mainstream's statement on Tuesday, chief executive Andy Kinsella explained the entire 1.3GW clean energy push will require around US$1.7 billion in total investment.
"Today's announcement will be closely followed by the financial close and start of construction at the second and third phases of Andes Renovables in the coming months," Kinsella commented.
Mainstream's work brings yet more utility-scale solar momentum to Chile, which has witnessed a surge of developments in the Atacama Desert, to the north of the country.
Firm targeting the area – seen as a global irradiation hotspot – include Sonnedix (171MW), Enel (382MW), Valhalla (561MW) and Google, the offtaker for a 125MW hybrid.
The prospects and challenges of Latin American solar and storage will take centre stage at Solar Media's Energy Storage Latin America, to be held in Colombia on 28-29 April 2020.