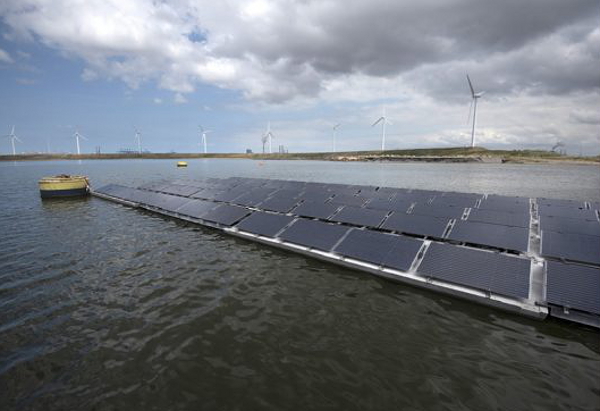 A Dutch consortium of government agencies, R&D facilities and solar companies have launched two of four pilot floating solar projects on the Slufter on the Maasvlakte, a water region used for contaminated harbour dredging sludge.
The four different floating solar pilot projects overseen by the National Consortium Zon op Water (Floating Solar) that includes ECN and TNO working together in the Solar Energy Application Center (SEAC) is aiming to demonstrate the feasibility of floating solar in rough water conditions.
Two systems were launched on the Slufter on July 14 from Texel4Trading and Wattco, which has partnered with France-based floating solar pioneer, Ciel et Terre, using its 'Hydrelio' system.
The two other pilot systems from Sunprojects and Sunfloat are expected to be launched in the same stretch of water soon.
Subject to the trials, plans could include 100MW of floating solar systems on the Slufter.