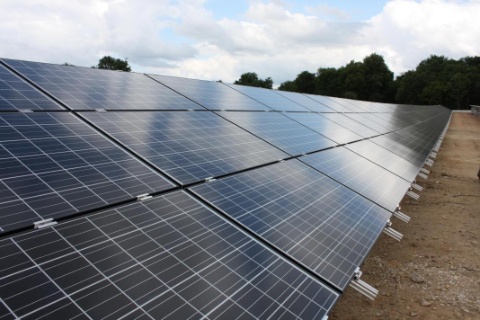 France has awarded 507.6MW of PV to 77 developers in its second major large-scale solar auction, for projects ranging between 500kW and 17MW capacity.
The average price proposed by the winners was €55.5/MWh (US$65) for projects of between 5-17MW capacity, which was deemed a "historically low price" by the French Ministry of Ecological and Solidarity-based Transition. For all projects combined, the average price was €63.9/MWh.
In the first 535MW auction, the average price for all projects was slightly lower at €62.5/MWh.
The latest auction is part of the country's 3GW large-scale solar plan, which is being enacted through auctions of around 500MW every six months for three years.
The full list of winners in the second tender can be found here.
Nearly half of the projects are to be located on degraded land, such as brownfields, dumps and old quarries. Furthermore, a total of 82% of the winning players have committed to participatory investment and therefore will see their premiums increased by €3/MWh. The ministry said this showed a rising appetite for residents and communities to take ownership of energy production, when compared to the first auction.
Project applications had to originate from a France-based company, something which developers achieve by establishing special purpose vehicles for these assets.
The regional distribution of projects awarded was as follows:

Once again three regions that make up France's southern base – Nouvelle Aquitaine, Alpes Cote d'Azur and Occitanie – where solar irradiance is considerably higher, took up a significant amount of the capacity awarded. Grand Est was the most successful of all the other states.
The next 500MW auction will be completed on 1 December.
France announced its Climate Plan to reach 32% of renewable energy in 2030 on 6 July.
France's emergence as a solar force to be reckoned with, 'La Renaissance Solaire', was covered in detail in the latest edition of PV Tech Power, including the low-carbon requirements for modules used in these projects.