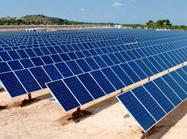 Solar deployment will reach 77GW this year, and will grow to 79GW in 2017, according to the latest report from analyst firm IHS Markit.
This means 2016 will be the tenth consecutive year of growth in the PV industry and this is expected to be driven by strong demand from China in the wake of proposed Feed-in Tariff (FiT) cuts since September.
The 77GW in 2016 marks a 34% year-on-year growth rate, up from 32% year-on-year growth in 2015. This is the first time since the 2010-2011 period that solar has grown by more than 30% for two years in a row.
While IHS Markit expects further growth in 2017, it will be only at a rate of 3% as the world's two largest markets, China and the US, experience a slowdown. Two years of this tempered growth will be followed by a stronger market recovery in 2019.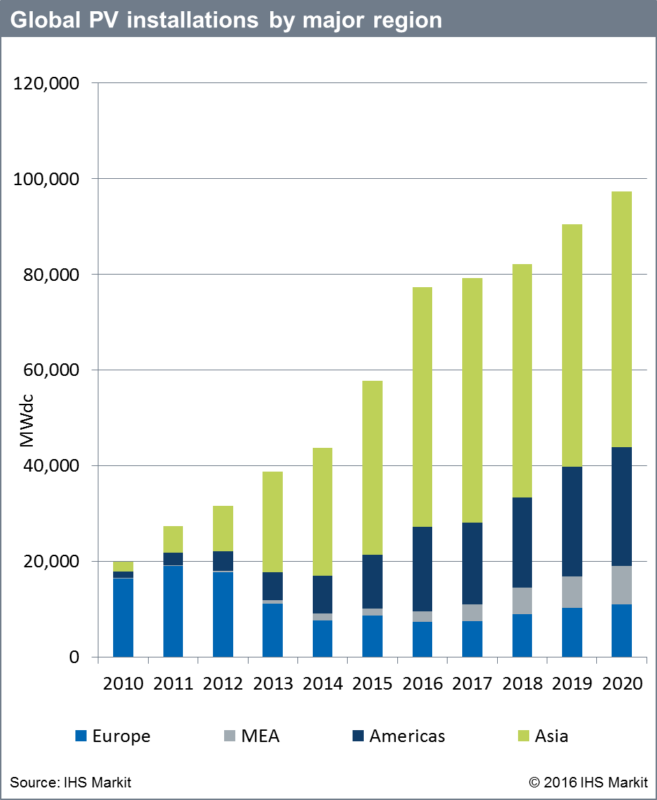 Just this week China released its latest five-year plan endorsing a lowering of the 2020 solar target from 150GW to 110GW. IHS Markit said that until China publishes its FiT rates, the forecast for installations next year "remains highly uncertain".
On another note, India is expected to overtake Japan and become the third largest market next year with 10GW of installations.
Consultancy firm Mercom Capital Group also recently released its forecasts for 2016, which stood at 76GW, not dissimilar to IHS' projected 77GW. However, Mercom expects a notable reduction in 2017 deployment to just 70GW, as opposed to IHS expectation of 79GW.
Europe
Mercom said that Europe continues to slump, with the UK, Germany and France as the only countries expected to install more than 1GW in 2016. France and Germany will be the only two to achieve this milestone in 2017.
Trade group SolarPower Europe's latest quarterly update today revealed that in the first nine months of this year, 5.3GW of PV systems were installed in Europe, down 18% from the 6.5GW in the same period last year.
The group cited significant reduced demand from the UK as the major cause following FiT cuts for smaller installations and the ending of its support programme for large-scale solar plants in Q1 2016.
In Q3 2016, just 1.56GW of capacity was installed in Europe, down again from 1.73GW in the same quarter of 2015.