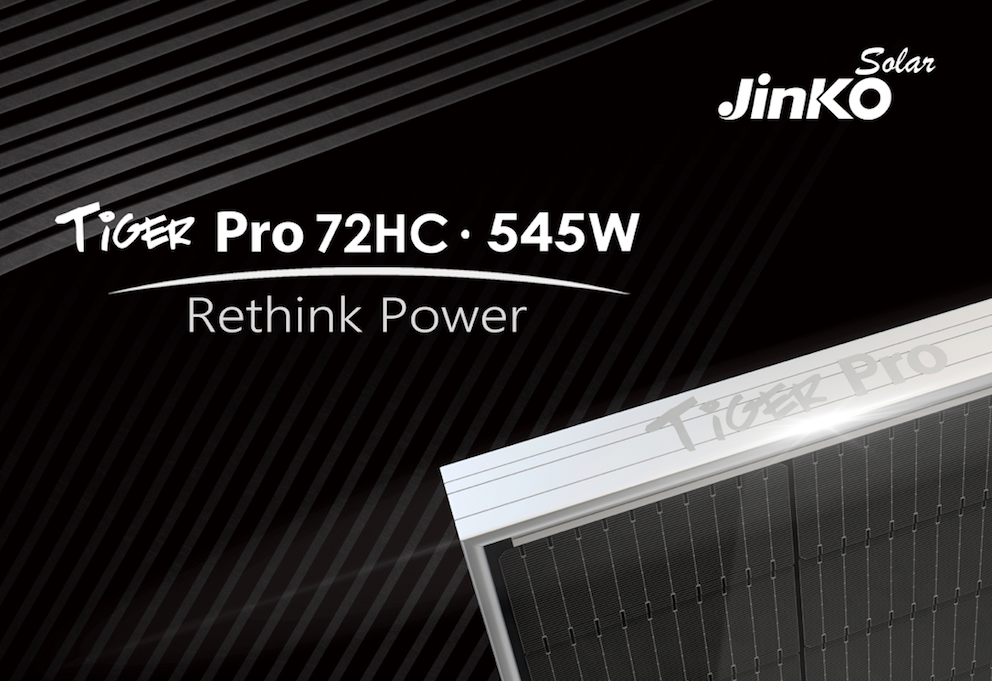 According to customs statistics, JinkoSolar ranked first in Japan in terms of shipments in 2020, with a figure of over 1.1GW, translating into a 17% market share. The company has gradually opened the large-size module market in Japan through its Tiger Pro series of high-efficiency modules which, while providing higher power and efficiency, can also satisfy the country's high requirements for reliability and safety. The Tiger Pro series modules have become an extremely reliable choice for customers around the world due to excellent loading and unloading efficiency as well as transportation safety.
The Tiger Pro module is based on 182mm cells, each pallet being packaged with the short side up, maximizing use of container space. The whole pallet is transported and unloaded in a flat-bed trailer or a 40 foot international standard container (accessible height of 2580mm). The overall pallet height of Tiger Pro modules is 2484mm, which consists of four parts: pallet height, pad thickness, module height, and carton thickness. Theoretically, the operable space reserved for unloading is 96mm. It can effectively ensure that the reserved space between the top of the module and the top of the container is wider than 40mm for safe unloading. At the same time, with the aim of improving unloading efficiency, JinkoSolar continues to introduce optimal solutions for various application scenarios to match the needs of different customers.
The Tiger Pro module shipment solution has achieved the ultimate utilization of space in an international standard container. It not only makes full use of the space in the container, but also guarantees the safety of modules during loading and unloading. The solution avoids the risk of micro cracks caused by different loading and unloading methods, as well as the transportation procedures for large-size modules. The packaging method for large-size modules is still not mature and the cost of module transportation is extremely expensive. How to realize the efficient and safe delivery of modules from the factory, from transportation to final successful installation has been an area of concern for JinkoSolar, in its constant quest to improve customer experience and value.
Compared with other products in the industry, the Tiger Pro module series shows strong competitive advantages in terms of high quality and standards in each step of the design and manufacturing process, with JinkoSolar continuing to coordinate products and services to lead the development of the industry.