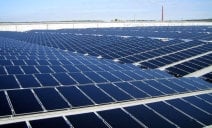 Historically, the International Energy Agency's (IEA) global solar market forecasts have seriously downplayed actual annual installation figures and as such should come with a warning notice to that fact.
The IEA has just released its five-year forecast for renewable energy, including solar, yet again there are some key areas that need highlighting from an industry health warning perspective.
Based on IEA's presentation for its five-year forecast, solar Photovolataics (PV) is expected to add close to 700GW of new installations from 2019 through to 2024. However, based on IEA's press release, noting that PV would account for 60% of 1,200GW of total renewable energy installs, PV would account for around 720GW of installations in this period.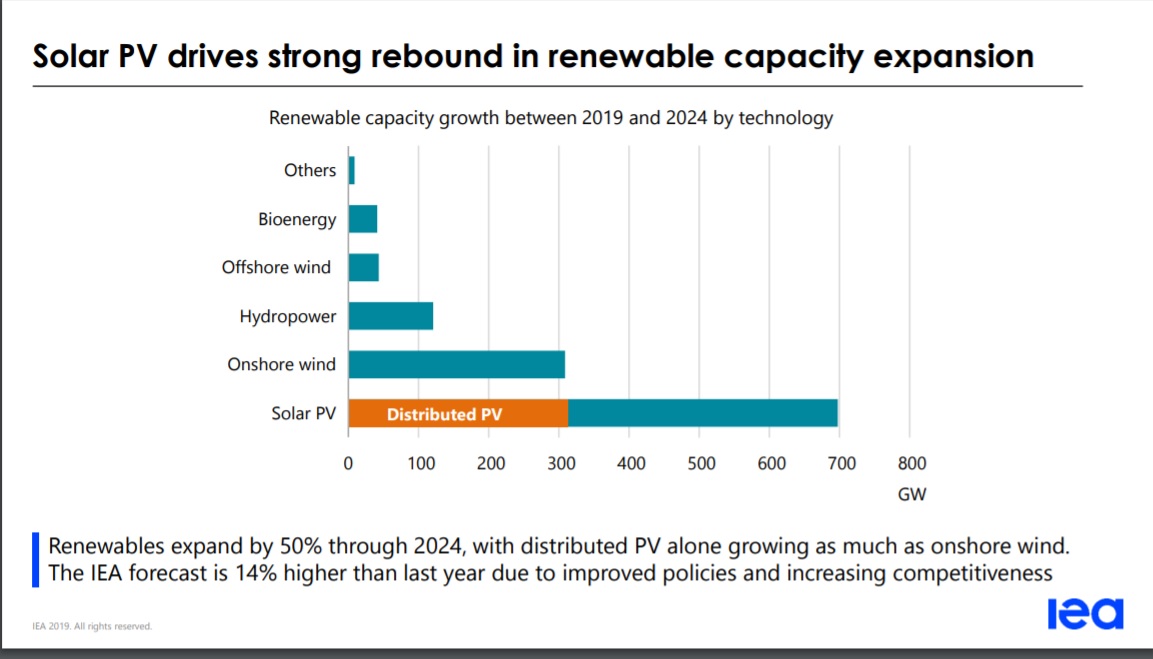 Just taking the 700GW figure from the presentation material, means that PV installs would average 140GW per annum through the five-year forecast.

According to BloombergNEF's Q2 2019 forecast (low forecast) scenario, PV installs through 2021 are not expected to be any higher than 124GW per annum and average out at 121GW over the three-year period.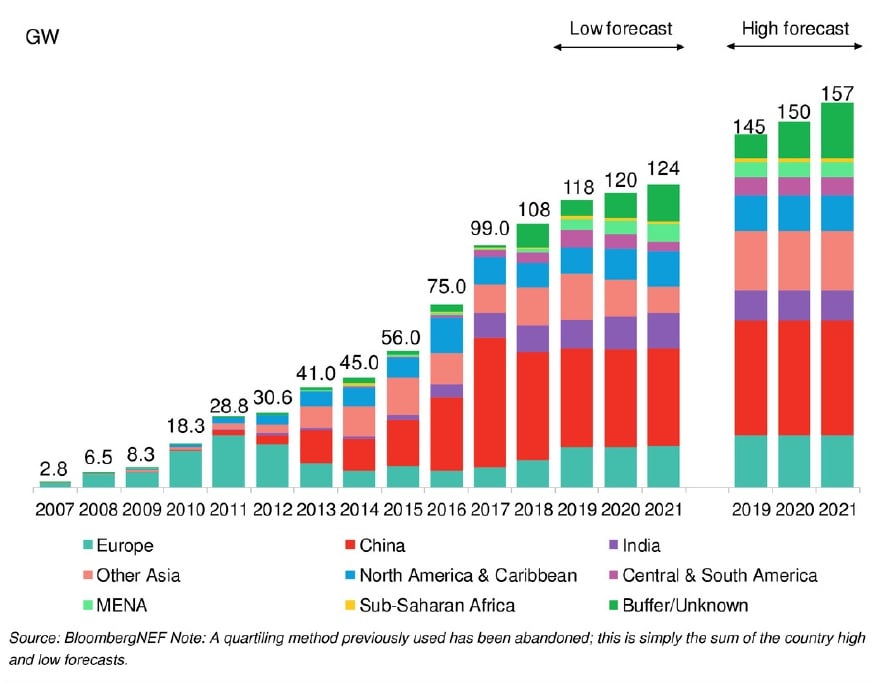 The latest forecast from Wood Mackenzie is that the global solar market in 2019 is expected to reach 114.5GW, an 18% increase from the previous year, while annual PV installations are forecasted to top out in the 120GW to 125GW range through 2024.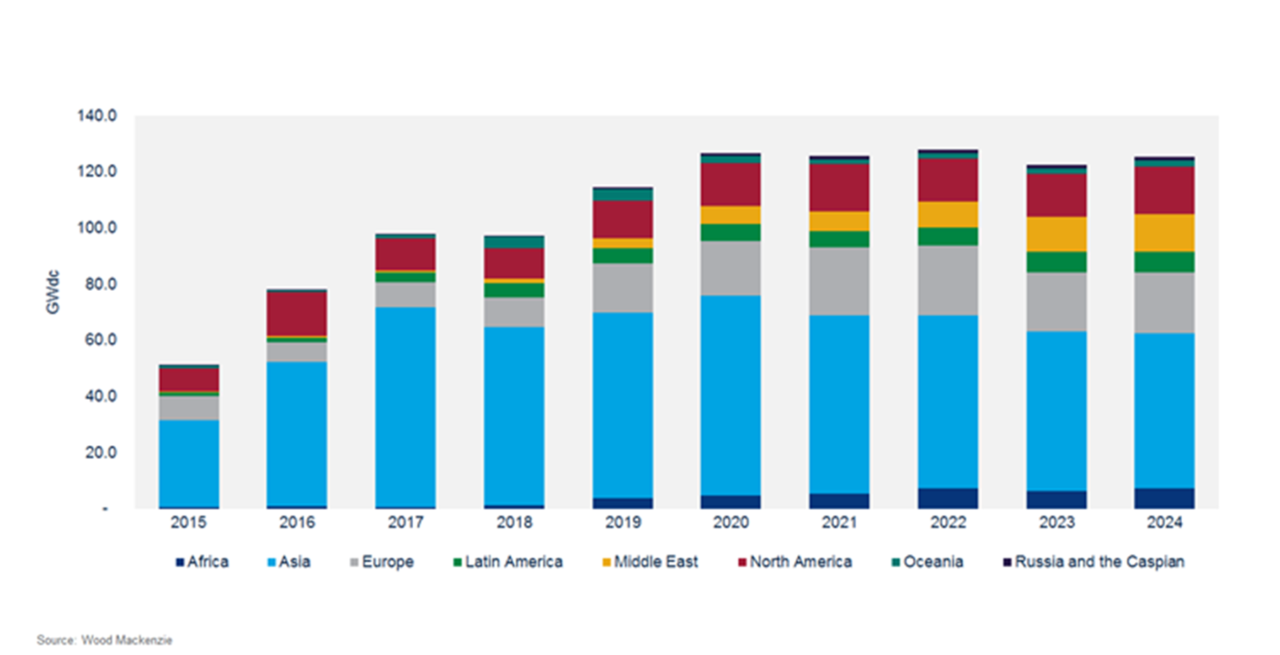 It should be noted that the vast majority of respected independent market research firms have historically been conservative in annual PV forecasts and only occasionally close to 'actual' installations (although actual install figures are a moot point).
However, looking at the BloombergNEF 'High Forecast' it is clear that average annual installs could be around 151GW in the three-year forecast period, yet increasingly, the 2019 high forecast of 145GW looks out of reach, notably due to the weak demand in China and new support mechanisms taking longer to build renewed momentum.
It would seem, that the IEA has made efforts to stop low-balling the PV industry and has come closer to the independent forecasters projections. However, its should also be noted that Wood Mackenzie's 'flatlining' forecast needs questioning, not least because the PV industry has no experience of multiple years of flatlining installations.
Has utility-scale PV run its course?
The curious part of IEA's latest forecast is the focus on Distributed Generation (DG), hailing spectacular growth of this segment at the expense of the dominant utility-scale PV sector.
The IEA thinks that the DG market could account for over 300GW of installations through the five-year forecast and the cumulative DG market top 600GW by 2024. The IEA noted that this would still only account for only 6% of distributed PV's technical potential based on total available rooftop area.
The DG market has historically been dependent on proactive government support, which has been waning in recent years.

However, the IEA is very bullish on the DG market.
"As costs continue to fall, we have a growing incentive to ramp up the deployment of solar PV," said Dr Birol, the IEA's Executive Director.
The bullish view comes from the view that the cost of generating electricity from distributed solar PV systems has already fallen below retail electricity prices in most countries, around the world. The IEA forecasts that these costs will decline by a further 15% to 35% by 2024, making PV technology "more attractive and spurring adoption worldwide", according to the IEA.
However, this also applies to the utility-scale sector that is far less encumbered by DG market 'soft costs' that are proving difficult to reduce, notably in the US.
The IEA believes that the number of solar rooftop systems on homes is set to more than double to some 100 million by 2024. The major markets are cited to be Australia, Belgium, California, the Netherlands and Austria.
Dr Birol added, "Distributed PV's potential is breathtaking, but its development needs to be well managed to balance the different interests of PV system owners, other consumers and energy and distribution companies. The IEA is ready to advise governments on what is needed to take full advantage of this rapidly emerging technology without jeopardising electricity security."
It should also be noted, that a majority of PV trade bodies around the world have been just doing that for many years, although not with universal success.