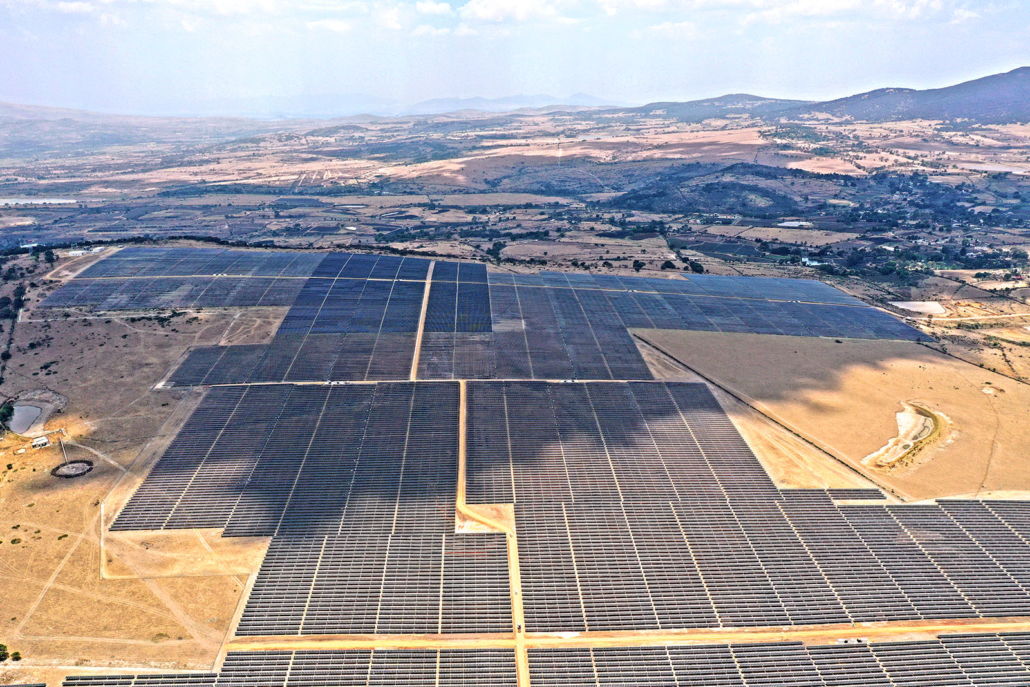 Atlas Renewable Energy has become one of a string of firms connecting large-scale plants in Mexico in the past few days, wrapping up its debut project in the country.
The developer, part of the Actis group, cut the ribbon of 129MW Guajiro on Monday with the presence of Hidalgo State governor Omar Fayad Meneses and other officials.
Acquired from SunPower last year, the 300GWh solar park boasts 370,000-plus panels across a 410-hectare site. According to Atlas, construction took seven months to conclude.
Atlas claims it invested over US$118 million to build the installation, backed with long-term PPAs with Mexico utility CFE. Bancomext supplied US$88.5 million of that total.
For Atlas, the completion of a first Mexican scheme comes amid work elsewhere in Latin America. Launched by Actis in 2017, the platform has since grown to work on a 170MW-plus portfolio in Chile, 400MW-plus in Brazil and 70MW-plus in Uruguay.
JinkoSolar goes live in Yucatan
Atlas is one of many developers finding Mexican PV success even as the political outlook sours, under a new president who has pulled the plug on renewable tenders.
China's JinkoSolar joined the list in recent days, when one of the utility-scale plants it had agreed to develop in Yucatan marked its commercial launch.
Mauricio Vila, governor of the southern peninsula state, took to Twitter to mark the commercial launch for 18MW San Ignacio.
The installation required over US$30 million in funding and is now set to be joined by a US$100 million, 79MW separate Yucatan project by JinkoSolar, with construction due to begin soon.
Yucatan's PV build-out comes as the state, the recent victim of repeated power outages, works to become energy-independent over the next few years.