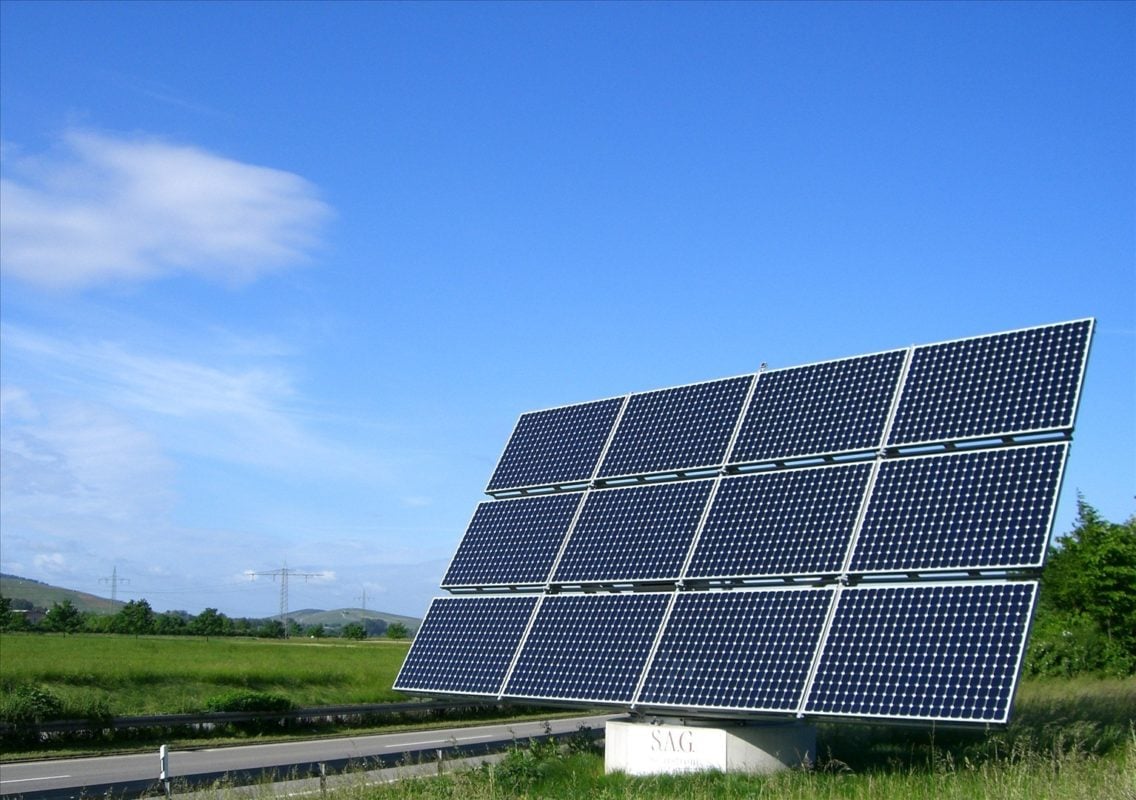 TerraForm Global appoints two independent directors
Embattled SunEdison yieldco TerraForm Global has announced the election of two independent directors, Mark Lerdal and Fred Boyle.
Lerdal and Boyle, who join the company's board of directors, effective immediately, will stand for re-election at the next annual meeting of shareholders. With their addition, TerraForm Global's board will expand from seven to nine members.
Lerdal has been active in renewable energy for more than 30 years as an executive, investor and attorney. He joins TerraForm Global from MP2 Capital, a solar developer, operator and owner, where he served as managing director. Boyle's experience in the industry is drawn from various leadership roles in both regulated and non-regulated segments. He most recently served as the senior vice president and CFO of Pepco Holdings – an energy holding company providing utility service.
"We are thrilled that Mark and Fred – two accomplished veterans of our industry – are joining TerraForm Global's Board," said Peter Blackmore, TerraForm Global's chairman and interim CEO. "Their decades of combined leadership and industry experience will significantly enhance the renewable energy and finance expertise of our Board. We look forward to Mark's and Fred's contributions as we continue our strategic alternatives process and work to maximize the value of TerraForm Global for our stockholders."
Solar Alliance continues US expansion with new Colorado operations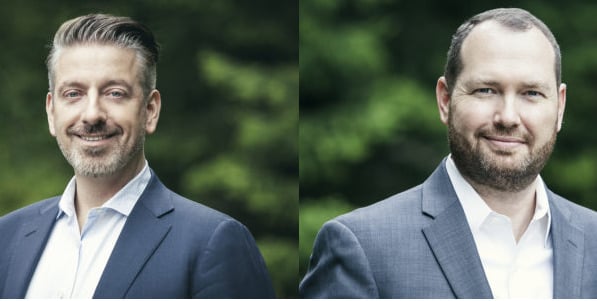 Meanwhile Vancouver, Canada-based solar installation firm Solar Alliance has continued its foray into the US market by opening an office in Denver, Colorado.
"We are excited to continue our US expansion with this move into the Colorado solar market," said Solar Alliance president Alex Tiller. "Thousands of our satisfied customers in California have benefited from the switch to low cost solar systems for their homes and we are committed to providing that same exceptional customer experience in Colorado."
Colorado is a sound choice for expansion, presenting an attractive market for solar and marks the first state outside of California the company is expanding into. Solar Alliance most recently opened an office in Riverside County, California in September.
"Our expansion strategy is designed to drive increased revenues in a sustainable manner and has been successful to date, with revenues in September up more than 265% since February this year," added chairman and CEO Jason Bak. "The addition of the Colorado office to the Solar Alliance team, combined with our California expansion and commercial division launch, will provide Solar Alliance with increased market diversification as we pursue our goal of installing solar on every available rooftop in America."
Colorado is rapidly emerging as a vibrant solar market, with installed capacity growing by 117% over 2014 figures at 146MW, according the Solar Energy Industry Association (SEIA).
Solargiga Energy Holdings CEO replaced by his son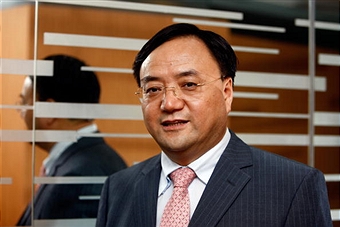 Integrated China-based monocrystalline PV producer Solargiga Energy Holdings has appointed a new CEO as former CEO and chairman of the board Tan Wenhua is to step down.
Wenhua will be retaining his executive director position and as chairman of the board while he is succeeded as company CEO by his son,Tan Xin.
Xin is an executive director and the general manager of Greater China and executive assistant to Wenhua. Joining the company in 2005, Xin also worked in other subsidiaries within the Group before taking the role of general manager.
US Secretary of Commerce appoints new members to Clean Energy Industry Advisory Committee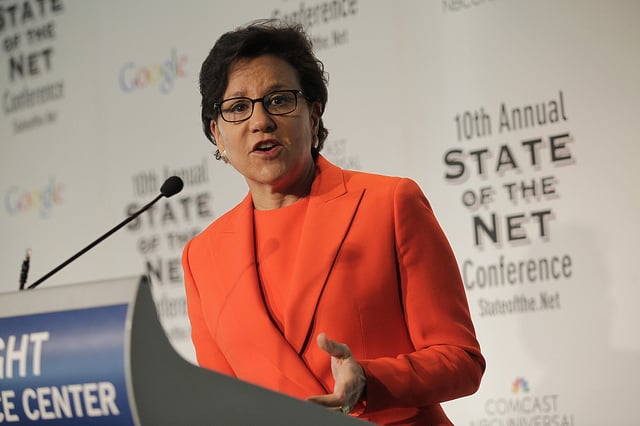 Last week, US Secretary of Commerce Penny Pritzker announced the appointment of 34 new members to the Renewable Energy and Energy Efficiency Advisory Committee (REEEAC).
The REEEAC is comprised of senior-level private-sector representatives that advice the Secretary of Commerce on policies, programmes and initiatives to accelerate the competitiveness of US renewable energy.
"The rapid increase in global demand for clean energy technologies and services provides a great opportunity for American businesses to introduce their world-class products and services to new markets," Pritzker said in a statement. "The Committee's guidance and recommendations are instrumental in our efforts to address global climate change and promote US leadership in environmental stewardship while expanding US exports and strengthening our nation's economy."
Since its inception in 2010, the REEEAC has addressed a host of energy efficiency and competition isssues, including fostering market conditions to supplement the environmental technology manufacturing base and improving programmes of federal trade policy.
New REEEAC members
The National Electrical Manufacturers Association's (NEMA) government relations manager was one of the newly appointed committee members.
"We are proud to have Jonathan Stewart represent NEMA and our member companies on Secretary Pritzker's clean energy advisory committee," said NEMA president and CEO Kevin Cosgriff. "This appointment is well-deserved recognition of the great work Jonathan does on behalf of the industry, and his insight and expertise will be invaluable to the committee."
SolarReserve CEO Kevin Smith, Cree vice president Greg Merritt and AES Energy Storage's Praveen Kathpal were among other new appointees.
The full list of REEEAC members can be viewed here.
Ethical Electric adds new positions to launch community solar division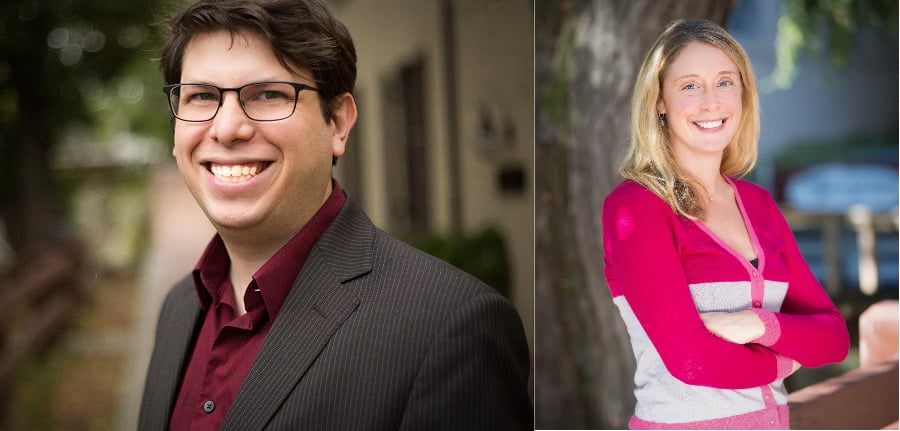 Ethical Electric, the first energy retail supplier to offer 100% renewable energy, has made three key hires in conjunction with launching its community solar division, known as CleanChoice Energy.
Richard Graves has been appointed chief impact officer with Laura Pagliarulo joining the company as managing director of community solar and energy innovation. Daniel Murray has been named chief technology officer.
The new additions to the community solar division will help Ethical Electric accelerate its work under the recent US$2.5 million cooperative award from the US Department of Energy (DOE) SunShot Initiative, to reduce community solar soft costs by at least 75%.
"Community solar can expand access to solar energy in the U.S. market to potentially all Americans but has faced persistent challenges growing to scale and acquiring residential customers," said Tom Matzzie, founder and CEO of Ethical Electric, in a statement. "This team will work to overcome these challenges: Laura brings incredible experience with utility and community solar development, Daniel has unparalleled knowledge on the intersection of technology and marketing, and Richard will ensure the new offerings advance our mission of making clean energy available to everyone."
Graves and Pagliarulo discussed with PV Tech the emerging phenomenon that is community solar and how it is set to become "retail 2.0'"
PV Tech: Tell us about the rise of community solar in the US and CleanChoice Energy's involvement with it
Laura Pagliarulo: The community solar space in particular is exciting and is a unique opportunity for us for others who are involved in that community solar life-cycle. What it does is that it allows the majority of homeowners who are unable to access the benefits of solar power for various reasons, and takes advantage of economies of scale by installing typically a 1-2MW off-site system or solar farm if you will, and it allows subscribers or households to access solar in an affordable.
Richard Graves: The new policy approach to community solar that is opening up markets in new and innovative ways led us to really take this seriously and to build a world class team.
PV Tech: Community solar is still a relatively nascent market. Is US solar eventually moving to a more distributed structure something that you foresee?
Pagliarulo: Yes, I think we are going to continue to see that. Our mission as a company is to transform the electricity market by providing people with simple ways to access renewable power and this fits into that model. We'll continue to see these sorts of off-site systems emerge. What we are really trying to accomplish here is that there are a lot talented developers working in the market, and we are partnering with those developers, to not only acquire those residential customers, but to manage those customers and then replace those customers on an ongoing basis. We are really looking at it as retail 2.0 and we are interested in being involved not only with the subscription side of things but also with the generation side of things as well. We are viewing ourselves as very uniquely positioned in the market to serve two parts of that life-cycle.
Graves: We've seen incredible growth in the solar industry; we've seen the emergence of some very large companies, particularly the growth of rooftop solar has been extraordinary in the US. But at the same time, the cost of customer acquisition has been an incredibly persistent and difficult problem that people have been trying to solve. Customer acquisition costs have remained stubbornly high and has actually led to some of the significant setbacks that some of the solar leaders have faced over the last year. One of the things we are seeing is that the new community solar opportunity allows for this model to be much more distributed and many more Americans are able to access solar through this model; via virtual net metering or the distributed policy. This model allows nearly 63 million Americans access to solar in a way that only a quarter of them could through rooftop solar. What that does is that it opens up whole new ways of reaching customers and marketing to them, and it allows for economies of scale and the construction of this project.
PV Tech: What do you make of the opinion that utilities are more in favour of community solar rather than rooftop, as they are more in control with the former model?
Graves: Here's one thing that I think a lot of people don't understand about the US energy market; there's actually really two energy markets – the deregulated energy market and a vertically-integrated energy market with utilities.
As a retail-energy supplier we are intimately familiar with a deregulated environment. Whenever you talk about how utilities relate to renewable energy you really have to put it in the context of those two different environments. What happens is community solar becomes another option; it is relatively easy to fit in. I think the utilities perhaps are less directly opposed to it, and at the same time they've been more accommodating because they've already gotten used to the fact that there's going to be choices for customers in those markets.
In the vertically-integrated utility territories I think a lot of utilities aren't grappling with the idea of renewable energy at all. Definitely we've seen some utilities that are saying the want to control the programme. Community solar in some cases can lend itself to that – and does at least provide an opportunity for a more forward-thinking utility to maybe solve some of the problems and tensions between the different solar actors, because it is a way where you can have subscriber innovations; you can have a developer and a utility actually work together to provide options to customers. But I think that tension is going to remain in a number of places still for utilities that really don't quite understand what is happening with the disruption to the energy market.
PV Tech: What would you say to those who can't get on board with the scale of community solar; as most models are relatively immaterial as far as megawatts are concerned?
Pagliarulo: I think it's different than the utility-scale model; there are limitations of size on projects but certainly in the markets that we are focused on – New York, Massachusetts and Maryland – these deregulated markets that Richard was mentioning, we have tens of thousands of customers. You're going to have portfolios of community solar projects emerging and we are partnering with a variety of developers in those spaces. At the end of the day, the companies who are going to win at community solar are those that already have the infrastructure and the machine built – such as competitive retail suppliers.
Graves: The fact that community solar is available to 400% more customers and could have a lower build cost of megawatt-scale projects leads you to think that there is tremendous advantages over both residential rooftop and utility-scale solar both economically and financially.
PV Tech: What are the top benefits of community solar in your opinion?
Pagliarulo: Number one is that you are increasing accessibility of solar to the mass markets.
Graves: The other obvious one is economies of scale: those megawatt-scale projects can be installed more efficiently and can bring the cost down to the end customer. We've seen tremendous reduction in hardware and being able to do it off-site allows customers to access cheaper solar when they have no roof, they can get it on their existing power bill, and it's a cheaper, easier experience. It's portable too; the fact that a customer can take it with them is a tremendous advantage, and the fact that anyone can step into their shoes makes it much more like the retail energy projects that Clean Choice Energy is familiar with, and brings some flexibility that has never really existed in the rooftop solar space.
Pagliarulo: Ease of participation should be highlighted too, and affordability; customers will be able to see some reduction in their overall electricity bill. Broadening that accessibility means that you don't need to put any equipment on sites, you don't need to put anything on your roof; anyone who pays their own electricity bill can participate.
The full interview with CleanChoice Energy can be viewed here.