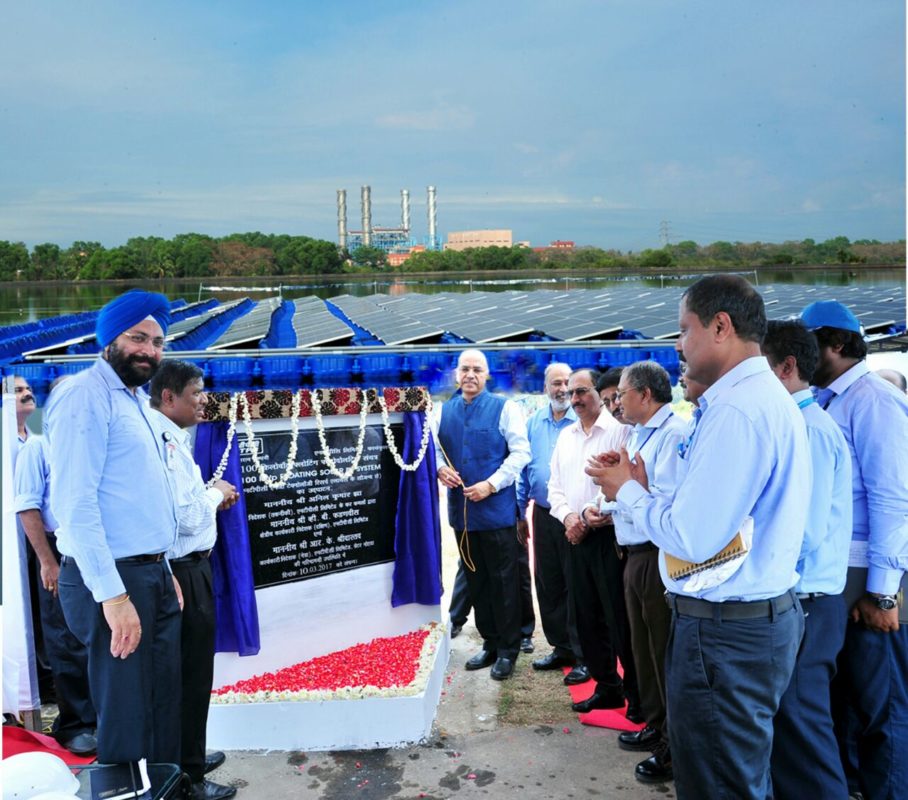 Indian state-run power giant NTPC has issued a tender for 70MW of grid-connected floating solar at its Rajiv Gandhi Combined Cycle Power Plant (RGCCPP) Kayamkulam in the southern state of Kerala.
The tender includes design, engineering, manufacturing, supply, packing and forwarding, transportation, unloading, storage, installation and commissioning of project. The stated 70MW capacity is a minimum only.
Operations and maintenance (O&M) services will be required for a period of three years after commissioning. The final date for bid submissions in 15 November.
RGCCPP is already home to a 100kW floating solar plant that was inaugurated in March 2017. At that time, NTPC said in a release that it had potential to install 800MW of floating solar across various reservoirs in existing stations. It highlighted Kerala in particular due to the state's ready availability of water bodies and lack of land. Back in June this year, NTPC also invited bids for a 22MW grid-connected floating solar project to be set up at RGCCPP.
Last week, NTPC also issued a tender for a 60MW wind and 130MW solar hybrid energy project on a turnkey basis at its super thermal power station NTPC-Kudgi in Karnataka.
Solar Energy Corporation of India (SECI) has also further delayed its own 150MW floating solar tender for capacity at the Rihand Dam in Sonbhadra District, Uttar Pradesh. The bid submission deadline is now 25 October 2018.