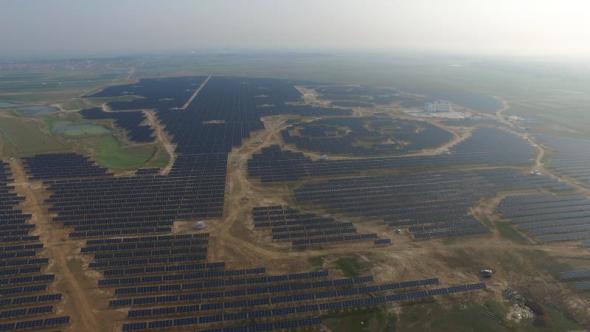 China-based PV energy provider (PVEP) Panda Green Energy Group has reached a milestone of over 1.5GW of grid-connected solar assets with a recent acquisition of a 50MW grid-connected solar power plant in Inner Mongolia.
Panda Green had an aggregate installed capacity of 1,291.4MW at the end of 2016, including 31 utility-scale ground mounted solar power plants and distributed solar power plants across China, after adding new installed capacity of 415.4MW during the year.
In the first half of 2017, Panda Green added 172.7MW of solar power plants to its portfolio with its first acquisitions outside China with the purchase of 82.4MW of operating plants in the UK.
The aggregate installed capacity of 42 solar power plants had increased to 1,464.1MW, up 47% from the prior year period.
With the purchase of a 50MW solar power plant located in Inner Mongolia for RMB 196 million (US$29.6 million), Panda Green surpassed the 1.5GW (1,514.1MW) milestone.