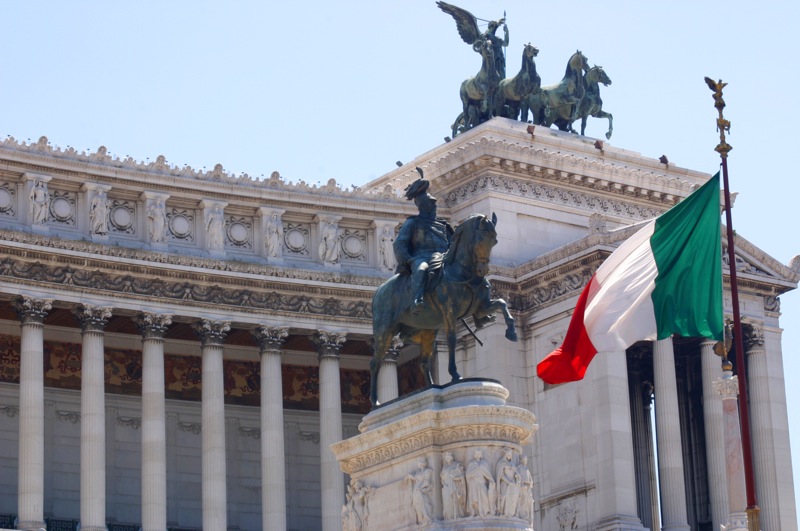 PV representatives have joined campaigners in a push for Italy to reform its capacity market, with claims that new emission standards will fail to green up the scheme.
Rome risks "encouraging a race" to build new fossil fuel power plants if it does not overhaul its capacity mechanism, association Italia Solare said this week alongside NGOs Greenpeace, WWF, Legambiente and consumer associations.
Their joint statement took note of the European Commission's go-ahead, late last week, to new CO2 emission requirements set by Italy for technologies competing at capacity auctions.
The new rules will bar new projects with CO2 emissions of 550g/KWh from capacity payments. Starting in July 2025, those emitting on average more than 350kg of CO2 a year per installed kWe will be similarly restricted.
According to the European Commission, the CO2 limits will effectively ban coal plants from Italy's capacity auctions. The exclusion will open a gap the country can fill with technologies such as demand response and energy storage, the EU executive noted.
'Goes in the opposite direction'
However, to Italia Solare and the other signatories, the CO2 clampdown will fall short.
As currently designed, Italy's capacity mechanism will see bill payers fund thermal power plants with an annual billion euros for 15 years, the organisations claimed. The scheme breaches the principle in EU legislation that capacity markets should be rolled out only as a last resort, they argued.
"The Clean Energy Package aims at an increasingly decentralised system of energy communities, active consumers and local generation … while [Italy] is instead working to accelerate the introduction of a tool that goes in the opposite direction," the signatories said.
The controversy comes to cast fresh spotlight on Italy's renewable policies, with landmark announcements in the past few weeks.
In a separate development earlier in June, the country secured the Commission's all-clear to a new renewable subsidy scheme. Auctions and others will award up to €5.4 billion (US$6.05 billion) in contract-for-difference funding to PV, onshore wind, hydro and other renewables until 2021.
For PV, the prospect of government support marks a brighter turn of events after Italy phased down feed-in tariffs in the early 2010s, bringing the 18GW-19GW industry to a standstill. Utility-scale projects are once again making headway, despite lingering regulatory challenges.
See here for more context on EU capacity markets, here for the Commission's decision and here for Italia Solare's statement