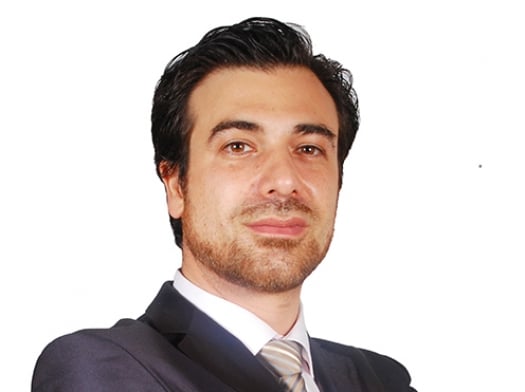 Rapidly declining costs of solar equipment combined with the best irradiation levels on the planet means that PV is an ideal solution to Africa's massive energy shortfall, at least in theory. Progress in Africa's solar market has historically been hindered by lack of government support and poor bankability. Karim Megherbi, director of Origination for Africa & Central Asia at Dubai-based Access Power stopped by PV Tech to discuss why West Africa will materialise as the next hotspot for solar PV and how investors can take advantage of this.
PV Tech: Tells us a bit more about Access Power
Karim Megherbi: Access Power is based in Dubai and started activity in May 2012. We are a developer, operator and owner of power assets in emerging markets. We are currently developing renewable energy projects worth over US$1 billion in 20 countries across Africa and central Asia, with a strong focus on renewable energy and in particular, wind and solar.
Specifically we are quite active in Egypt in North Africa, and in Sub Saharan Africa. In late 2016, Access actually commissioned East Africa's largest solar power plant, in Soroti, Uganda.
Why are Sub-Saharan Africa and West Africa such popular markets for solar PV?
At Access this has been our goal from the very beginning; to move in this market since the continent as a whole has abundant untapped renewable energy resources. Traditionally reliant on hydropower, the continent is increasingly turning to solar PV to bolster energy security and support rapid economic growth in a sustainable manner.
We have assembled a team that has a depth of experience in developing and building large portfolios of renewable energy projects across the Middle East and Europe and now we are focusing our strengths in places where these projects really matter; providing electricity to countries that really lack electricity.
You mentioned West Africa will be the top spot for IPP projects between now and 2020. Is that in reference to the energy demand?
We firmly believe that Africa's power sector and wider economy can be transformed given that funding is readily available. However, funding on its own cannot have an impact without well-resourced and experienced developers willing to take early-stage development risk and have the ability to turn good concepts into bankable projects. As such, investment in the early stage development of power projects forms the cornerstone for the realization of Africa's growth potential. And this is where we come in; we take the early-stage risk and we are able to transform concepts into bankable projects.
West Africa is a very dynamic region in terms of GDP growth so it's all about economy and demand. It seemed that there was a huge pipeline of projects that was just waiting for the right economy conditions and also favourable environment in respect to policies etc. Now you have almost all these ingredients. So you have the first projects that went online in Senegal and in Ghana and a stream of projects in Nigeria, Mali, Burkina Faso, Ivory Coast and Ghana as well, and the majority of these will be renewable energy projects.
Access Power is re-launching its US$7 million access to energy fund in March. Tell us more about this.
The ACF is the first crowdsourcing origination platform of its kind in operation; designed to provide local project developers with the technical experience, expertise and funding required to bring their projects to life.
In its inaugural deployment in 2015, we received 55 applications from 18 African countries. In 2016 we received 96 applications from 25 countries which is a year-over-year increase of 75%. Maintaining the momentum from last year's success, US$7 million will be available on 8 March 2017 to co-develop up to three power projects during the Africa Energy Forum. The judging panel will be mostly made up of development institutions such as Proparco, IFC etc.
The projects selected will have their development costs financed by us; we'll provide financial support and technical support. We will act as the investor for the project in that they will basically have their financing secure during the development and for the financial close. But what is more important is that they will benefit from our full support; we are going to work with them on the studies, on the negotiations of the contract etc.
Is the US$7 million raised exclusively by Access Power?
To this date the sum has been raised exclusively by Access and our partner Eren. However, there are ongoing discussions on potential collaborations with other parties for future deployments.
Explain more about Access Power's latest project in Uganda
Uganda was a very interesting project for us – 10MW connected to the grid awarded through the Get FiT programme managed by KFW. We were able to develop this project in only 12 months between the award and the start of construction, which is amazing for Africa! After that we constructed the plant in a few months and now we are producing the electricity and everything is going well.
Is there any advice, or anything that you would pinpoint as key, for investors or developers who want to get involved in the African market?
There is a notion that doing business in Africa comes with bureaucratic delays and inefficiencies. But when you step outside of the cloud of these notions you realise that there are ambitious and knowledgeable parties to engage with across the entire continent. There is no shortage of skills and entrepreneurship; what is lacking are the investors and developers that are willing to take early stage risk and turn the many laudable concepts into bankable projects.
What helps constitute bankability in a project?
Having the right documentation in place and being able to structure the project so lenders can step into it.
Access Power's Karim Megherbi will be speaking at Solar Media's Clean Energy Africa Summit on 4-5 April in Accra, Ghana. Download the agenda and learn more on the event website here.