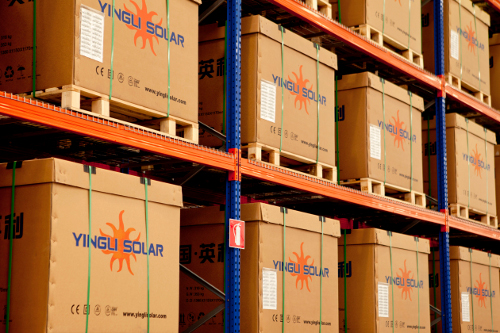 The European Commission has proposed an alternative floor price setting mechanism to replace the minimum import price's (MIP) current linkage to Bloomberg prices.
The price level has been criticised for being too far above global market prices for solar. The Bloomberg prices are calculated in US dollars making the MIP level susceptible to currency fluctuations.
A document released by the Trade directorate on Wednesday night proposed a schedule of prices for the next 14 months in an effort to offer some transparency.
"This proposal from DG Trade looks to divorce the price of solar panels from reality," said Dr Christian Westermeier, president, SolarPower Europe.
"The European Commission clearly states that market prices recorded in Q1 2017 will only be reached in the EU in September 2018. This implies a full time lag of 1.5 years for European companies to benefit from the true market price of solar. What is even worse, is that the MIP level proposed for July 2018 is still well above today's world market prices in US$/Watt. This is not the way to bring the energy transition in a cost-effective manner to the citizens of Europe."
EU ProSun, the organisation that brought the original complaint about Chinese solar trade practices in 2012, has its own concerns about the new proposals.
"There's a simple but clear legal requirement for minimum import regulations; the prices have to be non-injurious to Union manufacturers," EU ProSun president Milan Nitzschke told PV Tech. "Therefore I don't believe that price levels as now disclosed by the Commission will last.
"The new system allows better enforcement, it's better to control and more predictable and the differentiation for multi and mono products is more accurate. [However] the prices proposed of course reach injurious levels, which EU manufacturers will challenge during further proceedings," he added.
Nitzschke also questioned the validity of some market pricing data drawing attention to an investigation in Taiwan. The Taiwanese Fair Trade Commission is investigating two price indexes after its PV association complained that prices were below the cost of production and could lead to market distortions and misconceptions.