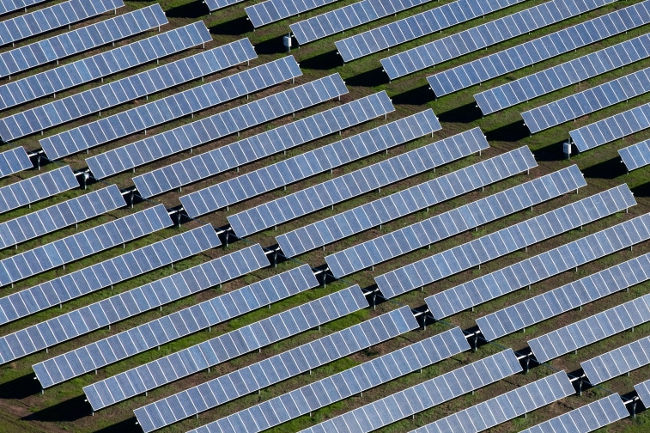 A US$0.40/W tariff resulting from the Section 201 case would halve utility-scale deployment in the US between 2018-2022, according to GTM Research.
The company also noted however, that the utility-scale sector could ride-out the impacts of a US$0.10/W tariff with a drop of 9% expected.
The International Trade Commission (ITC) will vote on recommended remedies, including potential tariffs on 31 October before President Trump makes his final determination in January next year.
GTM's report attempts to assess the impact on the industry in the event of tariffs.
"First, we estimate that there will be nearly 5GW of solar capacity that is not subject to tariffs, either because it is not subject to the scope of the petition (i.e. thin film) or because both the cells and modules are manufactured in the US, Korea, Singapore, Canada or Australia, all of which may be exempt. In addition, over 2GW of modules have already been procured for 2018 projects, which will temporarily dampen the tariffs' impact on demand."
Singapore, Canada and Australia are currently exempted from any 201 tariffs however the petitioners, SolarWorld Americas and Suniva, are pressing the ITC to close any "loopholes" that would enable products partly manufactured in other countries to be finished in these nations.
GTM, which is openly against the 201 case, also warns that states with emerging residential markets could struggle to overcome the impact of increased module prices.