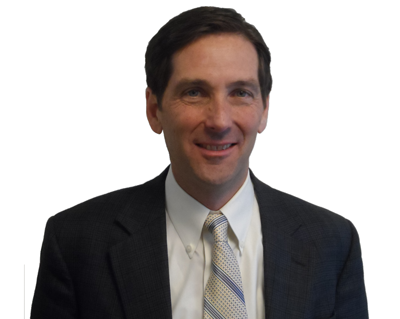 The SEIA has filed testimony with the California Public Utilities Commission (CPUC) for Southern California Edison's (SCE') grid modernisation proposal, arguing that it is 'premature, excessive' and undervalues solar and other DERs.
As California begins to implement special rate structures for residents who want to invest in distributed energy resources (DERs) or electric vehicles, utilities are beginning to create optional tariffs to be rolled out over the next four years.
These tariffs are forming part of the general rate cases being put forward by Southern California Edison (SCE), Pacific Gas & Electric (PG&E) and San Diego Gas & Electric (SDG&E) have come up with new proposals.
As part of its case, SCE has proposed an approximately US$9.5 billion grid modernisation plan that has clashed with the ideals of the Solar Energy Industries Association (SEIA).
In light of that, last week the SEIA, together with national solar advocacy group Vote Solar, filed testimony with the CPUC asking the regulator to reconsider certain expenses of the utility's proposal.
"The primary concern is that Edison's grid modernisation proposals are premature, they're excessive and they don't provide net benefits to ratepayers," Sean Gallagher, SEIA's vice president of State Affairs, told PV Tech.
Unnecessary expense
On the expense side, the SEIA believes that the amount of money SCE proposes to spend on the upgrade is not proportionate to the perceived benefit.
"You have to remember that part of the value proposition for DERs is avoiding the need for utilities to make capital investments," he said. "We think that by having solar, and in some cases by adding storage and other DERs, the utility can avoid the need to make expensive substation upgrades and other distribution investments."
To this end, the SEIA requested in its testimony that the CPUC disallow US$1.66 billion of SCE's proposed investments because they are "unnecessary". In addition, a further US$875 million of proposed capacity-related costs were requested to be rejected, due to incorrect calculations, rendering the capital expenditure again, unnecessary.
Undervaluing DERs
The SEIA also contend that the plan fails to take full advantage of DERs such as solar and energy storage.
Despite SCE's proposed investment intending to be used in upgrading the grid – whereby it should follow there is more capability to integrate more renewables such as solar – this is not the case, according to the Association.
"That's what they say they are trying to do, to plan to integrate more renewables like solar, but they are exaggerating the need to make the investments today and they are underestimating the positive impacts of existing DER," explained Gallagher. "For example, Edison's proposed expenditures based on a projection of new distributed solar on their grid in the next few years are much higher than any other market analyst have projected. So that drives their proposals to make certain expensive upgrades to substations that in fact aren't needed and increases costs to ratepayers."
Underestimating solar
The main argument of the SEIA is that SCE's plans both "underestimate" the positive and "exaggerate" the negative impacts of solar energy and other DERs.
This stems from the argument that SCE's forecast of residential PV growth is significantly higher than what analysts are contending; resulting in an overstated need for capacity-related expenditures.
"SCE is making assumptions about how much additional capacity they will need and they are assuming that at high noon on a sunny day, distributed solar resources will only be putting out 19% of the energy that they could.
"For example, there's 100MW of distributed solar in a region and they are assuming only 19MW will be generated at high noon on a sunny day, when of course, solar generation is generally at its highest," explained Gallagher. "Those numbers just aren't consistent with anybody else's numbers. PG&E's estimate for a similar question is 82%. That's one example of exaggerating the negative or failing to extenuate the positive."
Failing to minimise costs through third-parties
As well as undervaluing DERs, a further point of contention the SEIA held with SCE's plans were that the proposals failed to take full advantage of third-party capabilities to minimise costs.
For example, SCE is proposing to spend money on utility-owned communication infrastructure so that the grid can communicate with DERs, in the face of evidence that existing DERs can communicate adequately through third-party communication networks – also rendering this proposed investment an unnecessary expense.
The SEIA fully addressed these concerns in five detailed recommendations of how the CPUC can revise SCE's proposals, in a way that diverts funding into necessary ventures and understands the full value proposition of solar and other DERs such as energy storage.
The CPUC will hear the case next week, and will ultimately make an election of whether to accept, reject or modify SCE's proposal, based on the evidence provided.