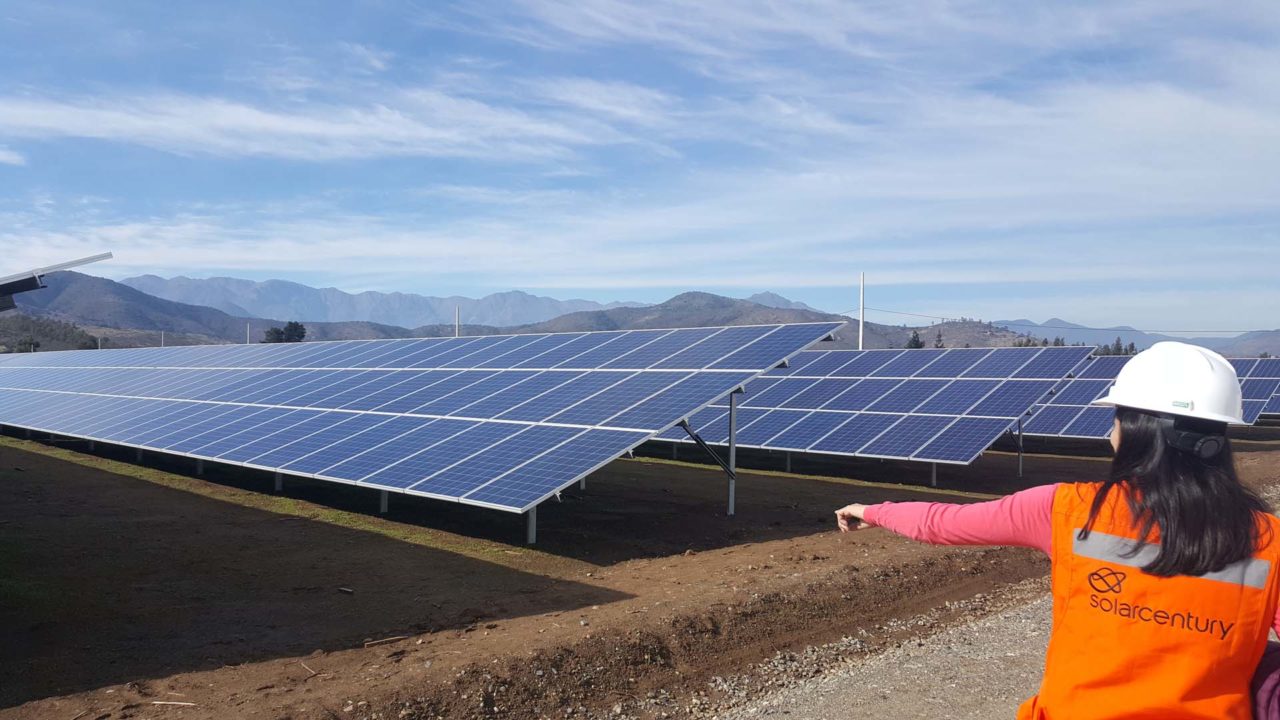 Solarcentury continues to expand its presence in the emerging Latin American PV market, this time by completing a 40MW solar park in Chile for local electricity company Energía Cerro El Morado.
The multi-megawatt Doña Carmen solar project is based in La Ligua, the Valparaiso region of central Chile. Energía Cerro El Morado won the capacity for the project in the country's 2013 clean energy auction, with construction beginning in November 2016. The company then selected Solarcentury to be responsible for the EPC and O&M of the project for the next five years.
"We have been very impressed by the Solarcentury team in Chile and its deep knowledge of the electrical market, and extensive knowledge of developing solar projects in Chile," said Energía Cerro El Morado in a statement. "Solarcentury has demonstrated solid commitment from the start in working with us to make the Doña Carmen project a success. Solarcentury's competitive pricing, proven track record over almost 20 years of building solar projects at scale, and extensive EPC experience, motivated us to work with them."
Electricity from the plant will be sold under a 15-year PPA to the electricity generation firm, to supply several distribution companies in Chile; 60% of solar energy generated by the solar system will be sold under this PPA agreement, and 40% will be sold to the spot market.
Solarcentury getting a foothold in South America's leading solar market follows the success of the Divisa Solar solar farm in Panama built in 2015. Further, in Mexico's first energy, Solarcentury partnered with JinkoSolar to develop 170MW of ground mount solar projects.
Enrique de Ramon, managing director of Solarcentury Latin America said: "The successful completion and connection of the Doña Carmen project mark another important milestone in the growth of Solarcentury in Latin America. I'm very proud of the huge efforts made by all of my experienced and expert team over the last six months, working with our partners to deliver a first class solar park on time, in often challenging conditions."