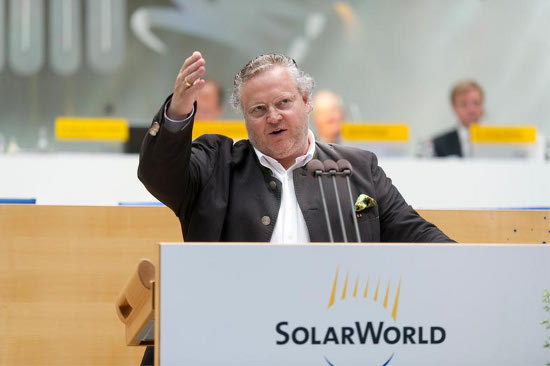 SolarWorld AG founder Frank Asbeck has been given approval to buy the major manufacturing and R&D assets of the company.
The new entity, SolarWorld Industries GmbH takes over the production facilities and distribution businesses in Europe, Asia and Africa.
Production is expected to start next week with 500 employees across its sites in Arnstadt, Freiburg and Bonn.
"I am delighted that after tough negotiations, we have succeeded in developing a future for SolarWorld production," said Asbeck. "With the reboot, solar products are still being developed and produced at the highest level. SolarWorld remains the crystallization point of the European solar industry."
The company will continue its transition to mono PERC-only cells production.
"We plan to start with a production capacity of 700 MW, which can also be boosted to the previous capacity of more than 1GW. At launch, the company will have 515 employees. Of these, more than 12% are employed in research and more than 5% are trainees," he said adding that the new company had already signed a 25MW order, without giving further details.