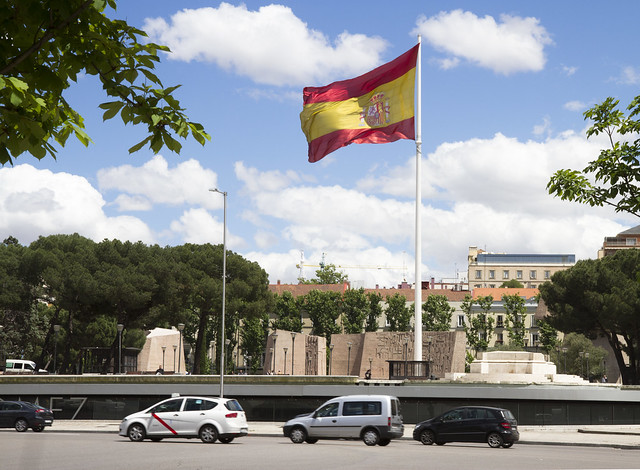 Audax bags 320MW Spanish portfolio from undisclosed seller
10 May: Clean energy firm Audax has snapped up a major solar pipeline in Spain, the latest PV play for a traditionally wind-focused developer and distributor.
According to the group's statement, a 320MW portfolio – 60MW of it at an advanced development stage – has been acquired from an undisclosed seller, spanning assets across the southern regions of Andalusia, Castilla la Mancha and Murcia.
Contacted by PV Tech today, a source explained the PV pipeline features a number of projects of around 50MW, with others around the 20MW capacity mark and a handful of smaller (5MW) assets. Construction, the source added, will be handled by the as-of-yet unidentified seller.
The price tag for the 320MW lot has yet to be revealed but PV Tech understands it could lie in the region of €250-270 million (US$281-303 million).
The Spanish solar foray is the latest of a series at Audax. In little more than a year, the firm has signed Iberian solar PPAs with JP Morgan (660MW), WELink and Allianz (708MW) and Trina Solar (300MW).
Foresight continues subsidy-free spree with 50MW purchase
10 May: Foresight has expanded its Iberian subsidy-free portfolio by acquiring a 50MW project in Puebla de Guzmán, Andalusia.
The purchase from EPC player Solaer Group – the fifth and largest Foresight has ever signed with the Spanish firm – comes as construction of the plant progresses, with plans for grid connection by early 2020.
The plant in the Huelva province is, once finished, expected to supply an annual 85GWh in power under what Foresight described as a "long-term" agreement, yet to be signed.
In Spain, the Puebla de Guzmán scheme joins Foresight's fellow zero-subsidy solar projects Torre de Cotillas (3.9MW) and the ArcelorMital-backed Escalonilla duo (10MW).
Across the border in Portugal, Foresight acquired Vale Matanças (7.2 MW) in July 2017. The deal was billed at the time as the country's first ever investment in a large-scale, unsubsidised PV project.
Aragón project to sail through permits with government blessing
7 May: A utility-scale project in the Aragón region is to secure swift passage through the authorisation process on instructions from the government.
Aragón counsellors agreed this week to classify a 49.98MW project by grupo SAMCA as a regional priority, a move set to halve the duration of administrative proceedings the plant will be subjected to.
Once operational, the Mudéjar I scheme is expected to create 250 jobs and generate 82GWh of power from a site in Andorra, a town in the Teruel province.
Construction will be overseen by Monegros Solar and will require over €25 million (US$28 million) in investments.