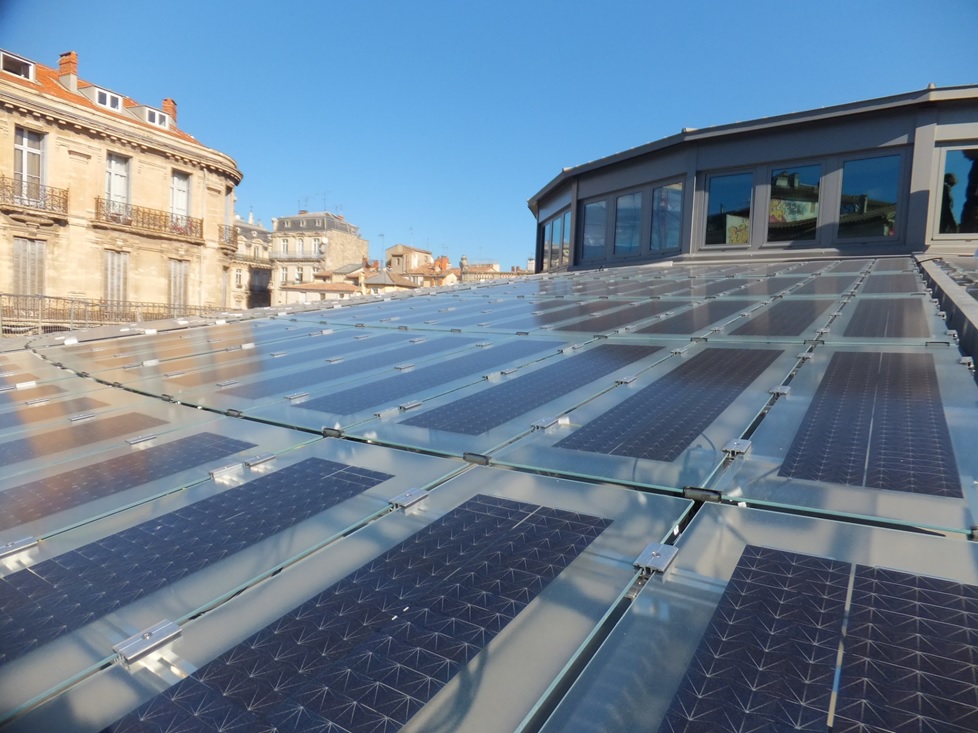 S'Tile has developed BIPV (Building Integrated Photovoltaic) solutions for all types of new buildings. The Linea module combines aesthetics and flexibility with very high power performance, enabling modules to easily fit with designer's requests for installing modules on facade and roofs. The company is showcasing its products at Intersolar Europe 2019.
Problem
The EU's Energy Performance of Buildings Directive is a key piece of legislation towards all new buildings being almost zero net energy users as a typical building is deemed to account for around 36% of the EU's CO2 emissions. However, BIPV projects requires specific features which are challenging to bring together in one unique product: Power demand per m2, customization of module in terms of dimensions, transparency %, voltage, all characteristics complying with an aesthetic integration.
Solution
S'Tile provides custom designs of solar photovoltaic panels. Dedicated solutions are proposed for each project. Solutions combine high efficiencies (> 200 W/m²) with singular visual aspect; a full paving of module area by cells without any ribbon visible at the surface allows for multiple unique solutions to market requirements.
Applications
Glass/glass modules for building facades, small and large area solar rooftops and urban furniture.
Platform
Two main families of products are proposed with flexible characteristics. Firstly, a 'Full Black] module that is particularly adapted for tiles, slates and applications requesting discreet integration. Secondly, 'Biomimetic' panels aimed for building's facades, parking shelters, railings or pergolas. Each range is proposed in Glass/backsheet of Glass/Glass versions. Modules are IEC/EN 61730 and IEC/EN 61215 compliant.
Availability
The Linea modules are currently available.