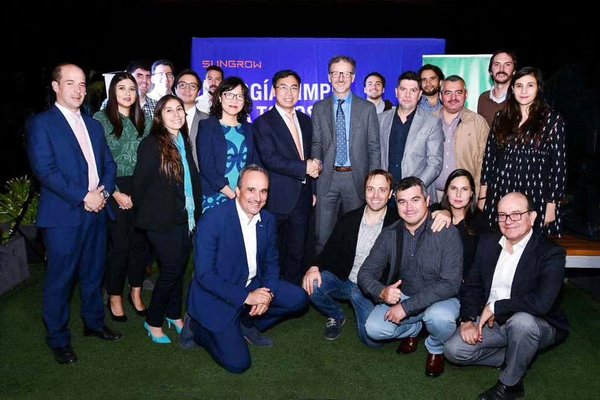 Inverter specialist Sungrow Power Supply Co has marked a major boost to its Latin American portfolio, bagging a contract to outfit a 400MW plant in Chile.
A new deal will see the manufacturer supply its 1500Vdc central inverters to a plant Enel is developing in Copiapó, a city in Chile's Atacama Desert.
Sungrow's 6.25MW turnkey technology will be added to the PV project, billed as the largest seen in Chile to date, once construction begins later this year.
Featuring efficiency levels of up to 99% and a maximum DC/AC ratio of up to 1.5, the inverters meet Chilean requirements for earthquake safety. They are, Sungrow said, the "ideal solution" for the Atacama environment, one of the world's driest.
Forays into Latin America's top three PV market
Once operational, Enel's 400MW project is poised to energise an already growing Chilean PV scene. At 2.13GW last year, the country is in Latin America's top three for installed solar capacity without the need for feed-in tariffs.
The plant comes to join a series completed by Enel in northern Chile, with 160MW and 97MW projects connected up in 2016 alone. The firm was amongst the major winners of a renewable auction in 2017, bagging 116MW in solar contracts.
For its part, Sungrow set up a Chilean subsidiary in 2017, growing to secure last year 50MW worth of contracts to supply small- and medium-sized distributed generation projects.
The manufacturer turned over a record-breaking RMB 4.7 billion (US$703 million) in Q4 2018, a 170% quarter-on-quarter jump. Prospects have slightly soured in Q1 2019, however, with net profits on the wane amid uncertainty around China's PV support policies.