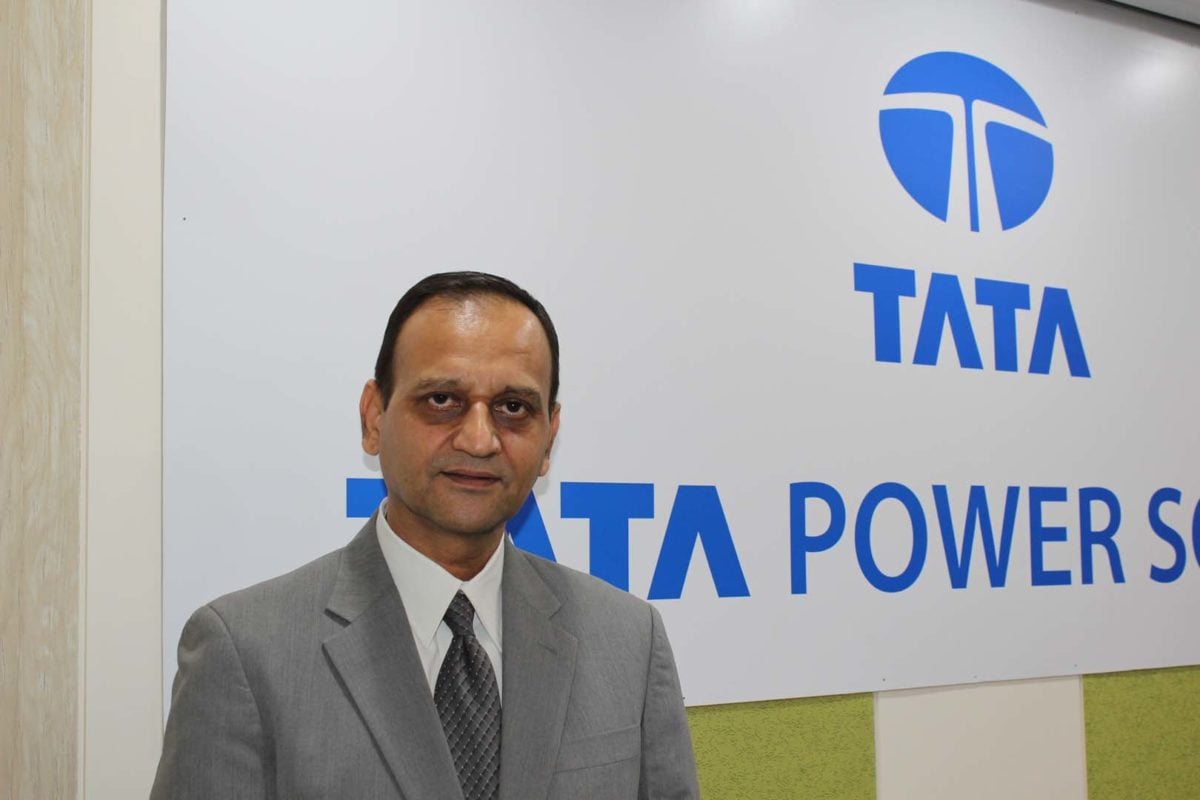 Indian solar manufacturer and EPC firm Tata Power Solar has commissioned an innovative 3MW hybrid solar PV project at Tata Steel's the Noamundi iron ore mine.
The plant cost INR350 million (US$5.4 million) and Tata Steel will be the sole off-taker. According to Ashish Khanna, executive director & CEO, Tata Power Solar, the plant is a hybrid with grid connection as well as optional coupling fossil fuel-based power generation to provide the mine with its continuous power requirements.
In the event of a power outage, the solar plant is able to synchronize with the existing distributed generation systems onsite to keep on powering the mine.
It covers an area of 7.7 hectares on an elevated reclaimed mining hill "with ample undulations and a very rocky terrain", according to a Tata release. It said the overall site has the potential for 4.5MW of power generation.
The project also includes a rain water harvesting system, which collects all surface run-off from rainfall and module cleaning activities. This water can then be reused to minimize water use for module cleaning in a country where scarcity can be a critical issue.
Three branches of parent company and Indian giant Tata were involved in the project. These included Tata Steel, Tata Power Solar and Tata Power Trading Company.
T.V. Narendran, managing director, Tata Steel India & SEA, said: "We have constantly looked at opportunities to exploit renewable energy sources. This is yet another milestone in our quest to become a sustainability-driven company, committed to exploring clean energy solutions. Renewable energy is the best way of mitigating the impact of climate change."
In March, Tata Power Solar doubled its module manufacturing capacity and raised its cell capacity by 65% at its plant in Bangalore, southern India.