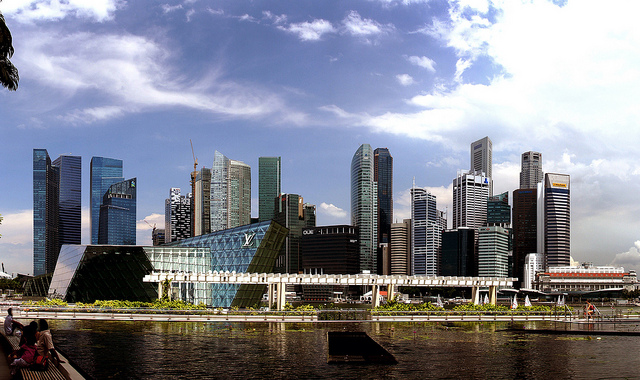 Engineering and real estate firm TEE International, part of TEE Group, has formed a joint venture with PV firm Malaysian Solar Resources (MSR) to focus on Singapore solar tenders and explore investment opportunities in Southeast Asia.
TEE and Malaysian Solar will be 51% and 49% shareholders respectively.
Edwin Neo, Head of Infrastructure, TEE International, told PV Tech that the proposed JV will be exploring for opportunities in the Southeast Asian markets including Malaysia, Thailand, Philippines, Indonesia and Vietnam. The JV sees particular potential for growth in Malaysia as industrialization will lead to higher energy demand, potentially spurring renewable energy development.
Neo added: "For Malaysia, we can readily leverage on MSR's established business presence and network to grow. MSR has developed a strong track record in the market which we feel is advantageous to the JV. The establishment of the JV will allow the team to not only provide development services and support like EPC and O&M, but to also move up the value chain and have direct ownership of the assets."
TEE Infrastructure aims to expand into the solar sector through the acquisition of brownfield assets and securing of new solar installation tenders in Singapore and the region. According to an Energy Market Authority report, experts estimate solar power to be satisfying 1.5% of Singapore's energy demand, said Neo. Currently 100MW of solar capacity are being installed in Singapore and the EMA hopes for Singapore to meet its established goal of increasing the share of solar energy to 350MW by 2020.
Neo added that the JV hopes to install around 5% to 10% of that capacity. It will be participating in government tenders as well as focusing on the private sector. Last month, Singapore's National Water Agency announced plans to tender for two floating photovoltaics power plants for a total of 56.7MW.
Managing director of MSR, Dato' Sri A. H. Ong, added: "TEE's regional footprint and strong network, combined with our suite of solar solutions and services, opens the door to more investment and tender opportunities in Singapore and around the region."