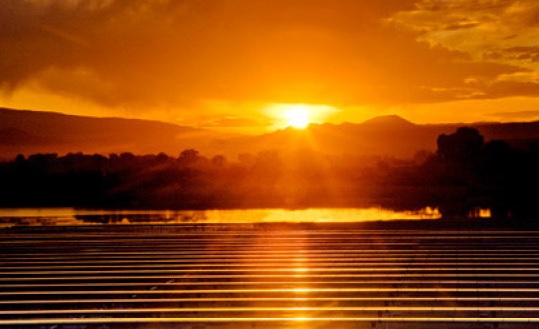 The international renewable yieldco of bankrupt SunEdison, TerraForm Global has issued some preliminary unaudited financial figures for the first quarter of 2016, while still dependent on SunEdison for filing its delayed 2015 annual report and first quarter results with the US SEC.
Although TerraForm Global is a separately listed company, accounting is dependent on SunEdison, which already claimed accounting issues surfaced on the back of new business software migration before entering Chapter 11 bankruptcy proceedings.
Delays in filing financial reports led to delisting notice from the NASDAQ, giving the company until September 26, 2016, to regain compliance with listing requirements. This would trigger bondholder actions after a further 60-day grace period, which could take a number of paths but could include the yieldco filing for protection.
The preliminary unaudited financial figures for the second-half of 2015 highlight some of the constraints and financial impact SunEdison's bankruptcy has had on the yieldco.
TerraForm Global reported a net loss of US$335 million to US$350 million, which included US$231 million associated with a drawdown of this amount by SunEdison that initially claimed were for projects totalling 425MW thought to be near completion in India. Only later and after a TerraForm Global management cull by former SunEdison CEO did the yieldco announce it was suing its parent over misappropriating the funds, before SunEdison filed for bankruptcy.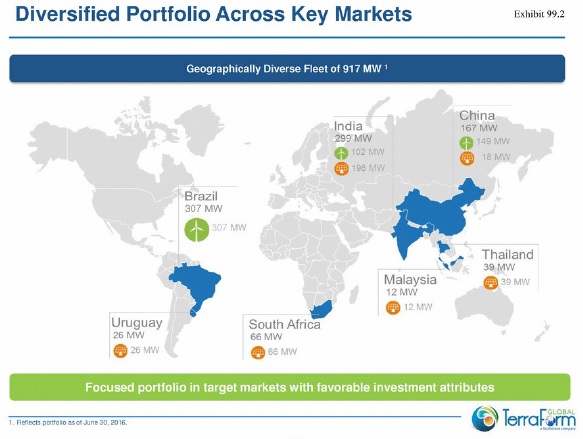 TerraForm Global reported that it held 890MW of wind and solar assets on its balance sheet at the end of the first quarter of 2016. Revenue from electricity generation of 506GWh netted revenue of between US$47 million to US$52 million, which included US$42 million to US$48 million of cash available for distribution (CAFD) to shareholders.
The company held unrestricted cash of US$787 million at the end of the quarter. However, post first quarter (May) the company noted that a revolving credit facility had been reduced from US$485 million to US$350 million, though US$135 million had already been drawn, leaving the credit facility at US$215 million.
However, separate SEC filings this week have indicated that SunEdison could be seeking a buyer of some or all of its 'B' (voting rights) shares in TerraForm Global. A breakout from SunEdison would potentially secure a better future for the yeildco, although a web of loans, accounting and business issues would need to be untangled.
Therefore focus remains on Terraform Global's ability to file delayed financial reports ahead of note holder defaults.
Update
In related news, TerraForm Power said it had adopted a Stockholder Protection Rights Agreement that it had declared a dividend of one Right on each outstanding share of its Class 'A' Common Stock. The record date to determine which stockholders are entitled to receive the Rights is August 4, 2016.
Peter Blackmore, Chairman and Interim CEO of TerraForm Power, said, "The Rights Agreement was adopted in response to the potential sale of a significant equity stake in TerraForm Power by SunEdison and the announced accumulation of TerraForm Power Class A shares by entities affiliated with Brookfield Asset Management. The TerraForm Power Board of Directors believes it is in the best interests of all TerraForm Power stockholders for acquisition proposals for all or a portion of the TerraForm Power equity interests to be able to emerge in an environment free of a blocking position accumulated by possible bidders."