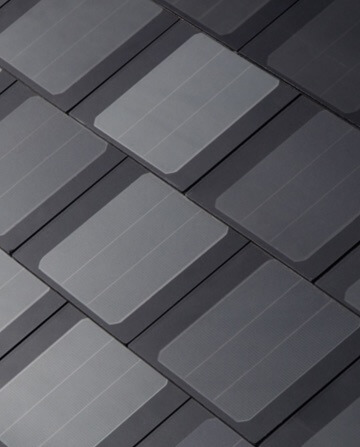 Updated: Tesla's solar roof tile system production ramp seems to have been delayed further, according to second-quarter 2019 financial filings.
Having not provided any update to the rollout of its solar roof tile technology in releasing second-quarter financial results and subsequent financial analysts earnings call, its subsequent SEC filing notes;
"Overall, we expect our significant operations at Gigafactory 2 and the surrounding Buffalo area to continue, including with our ramp and manufacture of Solar Roof, which we are planning to scale over the remainder of 2019 and into 2020."
PV Tech had previously highlighted several pushouts in production ramps for the roof tiles, which were once expected to occur near the end of 2018, then the first half of 2019.
The latest update, therefore, stretches the production ramp sometime in the second half of 2019 to an unspecified scale in an unspecified timeframe of 2020.
However, Tesla's 10-Q filing also noted that capital expenditure for the roof tile manufacturing equipment to actually ramp production to scale has yet to be purchased nor the expected expenditures in operations to enable the ramp.
Tesla's SEC filing noted: "Our expectations as to the costs and timelines of our investment and operations at Buffalo, including those associated with acquiring equipment and supporting our operations with respect to our production of Solar Roof there, may prove incorrect, which could subject us to significant expenses to achieve the desired benefits."
Since this article was originally published, Tesla's CEO, Elon Musk has provided a personal update to the production ramp of the solar tiles, via Twitter:
"Spooling up production line rapidly. Hoping to manufacture ~1000 solar roofs/week by end of this year."
The assumption is that this relates to the production of 1,000 individual roof tiles per week, by year-end.
It would appear that Version 3 of the roof tile is a radical departure from the first iteration of single solar PV cells inside a vertical or horizontal glass substrate in a full overlap or double length configuration.

Version 3 follows a more conventional solar tile design (often seen with thin-film cells) incorporating three silicon solar cells in a single horizontal substrate with only a small overlap of the substrates, providing both a simpler manufacturing and assembly design as well as field fitment to potentially reduce installation and BOS (Balance of System) costs.