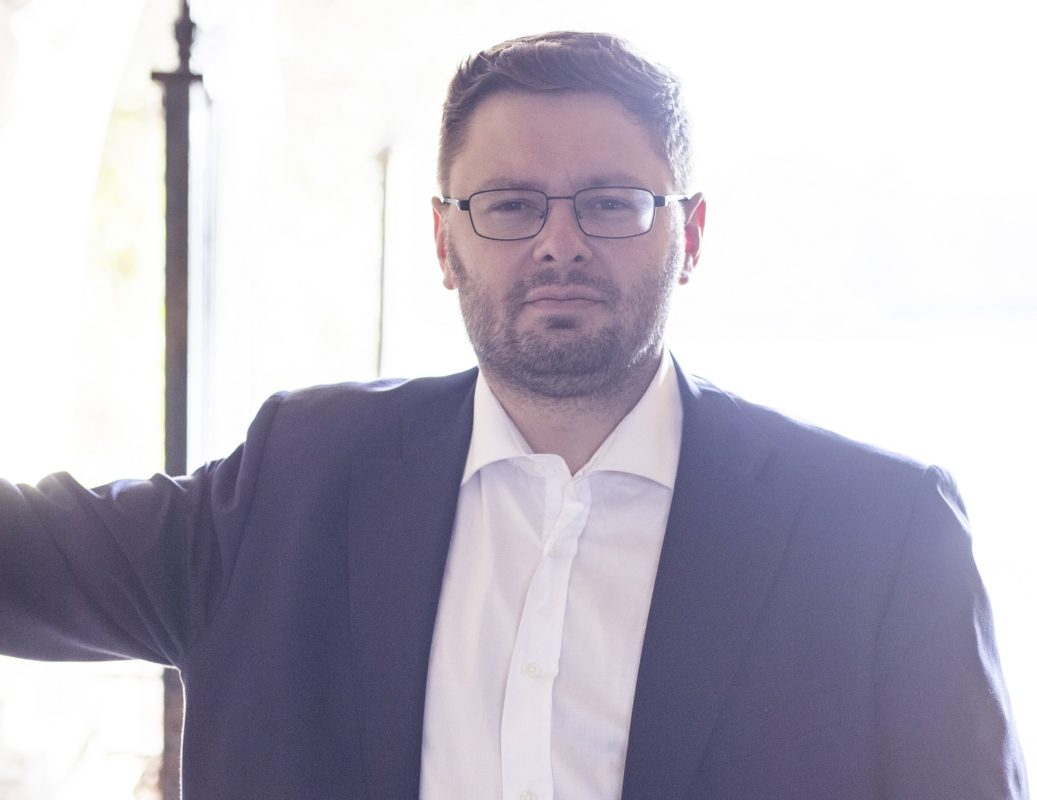 For years stuck over Western states, the European PV spotlight is rapidly expanding to the continent's outer reaches. Ukraine, home to a 2GW industry in 2018, is drawing eyes as it embarks on a transition from feed-in tariffs to deregulated auctions. At this year's Intersolar, many acknowledged plans to consider moves into the former Soviet republic, which they described as a market-to-watch.
Already on the ground is TIU Canada, an investor with Canadian roots that has developed 10.5MW and 13.5MW projects since entering Ukraine in 2015. At a recent London meeting with PV Tech, CEO Michael Yurkovich outlined how the country's unique conditions – strong irradiation, a constrained grid, solid manufacturing sector, the war with Russia – may hasten or hinder its journey towards subsidy-free solar.
PV Tech: How promising are the years ahead for Ukrainian PV?
Michael Yurkovich: Ukraine has so far been a success story for how clean energy can help a country. Renewables have been key in the energy independence discussion, allowing the country to stabilise the grid and diversify from natural gas and coal. Today it's a strong irradiation belt with many shovel-ready projects looking for investment – we've been happy investing there and are now excited to take our own projects to the new deregulated auction scheme starting next year.
PV Tech: How much has emerged so far on how the auction scheme will work out?
Michael Yurkovich: The government is still figuring things out but the plan is to transition to a reverse auction model, with commercial deals between counterparties so that they can sell into the grid directly. If the auctions come through with the proper trading software, we think it could create a really good market in Ukraine – the country has a lot of industrial customers who could now be encouraged to add PV installations to their factories.
PV Tech: Does Ukraine have the foundations for a healthy corporate PPA scene that could support the deregulated shift?
Michael Yurkovich: Until now, most of the corporate PPAs have been inter-company deals, where a major consumer firm sets up a subsidiary to sell power back to the corporate parent. With the new auctions, however, we think there'll be a lot of new customers and TIU Canada is ready for them. After decades in the Canadian energy space, and the deregulated market in for instance Alberta, we have the ability to understand what goes into a commercial contract negotiation, an auction tariff – these are things the market can understand and learn about quickly.
PV Tech: Over in Spain and other subsidy-free hotspots, competitive power prices have helped strengthen solar's business case. What is the situation in Ukraine?
Michael Yurkovich: Right now, base rates for solar are 15 euro cents for plants built in 2019 and 11.25 euro cents for plants built in 2020 and we expect the pricing from auctions will be close to this mark. The reason is Ukraine's very thin power pool – if you look at the voltage slack in the lines, there's not a lot of space for new capacity additions. Energy storage and smart grid solutions could be an answer; it's being explored by us for our projects but also the government, who are examining how to incentivise the market.
PV Tech: What is the government doing to fix grid congestion more generally?
Michael Yurkovich: It's a big discussion right now. A lot of the grid needs recapitalising but given the concerns around debt capital in Ukraine, an issue is how to make it easier for investors to step in and back the construction of transmission infrastructure. The government is trying to create a market regime that will give investor their returns but also meet obligations to distributors. We're hopeful they'll come up with the right solution and in the meantime, we're focusing on building where there are good links that don't unbalance the grid.
PV Tech: We've reported on the social acceptance issues solar faces in markets such as the Netherlands. What is the situation in Ukraine?
Michael Yurkovich: Solar has been warmly adopted in Ukraine. Whereas most of the land was lying fallow and underused after state farms were returned, we come in to rent the land legally and turn it into a tax-generating asset. It's been a big thing for farming communities, who can transition from semi-skilled employment to jobs in engineering, electrical cabling, security and so forth.
PV Tech: How developed is the Ukrainian solar manufacturing ecosystem?
Michael Yurkovich: Ukraine has a strong history of electrical engineering, going back to the times when it built a lot of the Soviet Union's inverters, transformers and was the source of the Russian airspace programme. Today there are many solid companies that have spent 30 to 40 years building high-quality transformers, inverters and arrays, and the push is now to rely on national, rather than foreign solar manufacturers.
PV Tech: Has the interaction with the previous and new Ukrainian government been easy? What have been the impacts of the war with Russia for solar players?
Michael Yurkovich: We haven't had any direct interaction with the government but we thought the earlier administration governed the energy markets fairly. The EBRD and IMF advised them to deregulate the sector and that's what they've done. The new government [of president Volodymyr Zelenskiy] has already reiterated that at least the presidential side supports European integration and the renewable transition.
Regarding the war, it's been four years now but there's been no major disruption for our business or, from what we've heard, that of others. A major solar plant in Crimea was cut off from Ukraine's power grid after the annexation but to date, there's been no other problems. With the exception of a cyber attack in 2014 against a transmission company, the system remains very well protected.
Credit for homepage picture: Flickr / Denis Bondariev