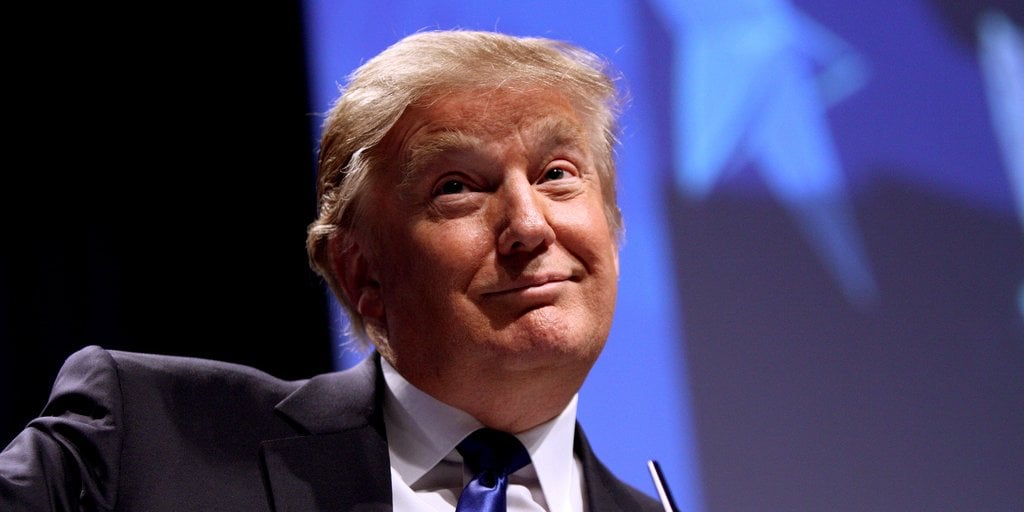 China and India have surpassed the United States as the most attractive countries for investment in renewable energy projects following a marked shift in policy by President Trump, according to global consultancy EY (Ernst & Young).
The fall from first place in October 2016's Renewable energy country attractiveness index (RECAI) of 40 countries follows the new administration's executive orders to roll back many of the climate change policies brought forward under President Obama.
According to EY, the demise of the Clean Power Plan has led renewables investors to become nervous about possible reductions to the Investment Tax Credit and Production Tax Credit. There are also concerns over gas prices continuing to remain low and transmission capacity remaining stagnant.
Meanwhile, China has revealed it expects to spend CNY2.5 trillion (US$363 billion) developing renewable power capacity by the end of 2020 in a plan that will see renewables account for half of all new generating capacity, creating 13 million jobs.
In December 2016 China's economic planning agency, the National Development and Reform Commission (NDRC), said CNY1 trillion would be directed towards solar
In India, a combination of strong government support and increasingly attractive economics has helped to push the country into second place in the rankings. More than 10GW of solar capacity has been added in three years and the trend is set to continue as the government seeks to reach a 175GW renewables target by 2022, with 100GW to come from solar.
Huge falls in solar PV prices have meant recent tenders have been characterised by record lows for the technology.
Tender wins such as Solairedirecte's 250MW in Andhra Pradesh with a bid of INR3.15/kWh (US$0.049), and Phelan Energy Group and Avaada Power's respective tender wins in Rajasthan with INR2.62/kWh (US$0.041), mean solar can now undercut new-build coal plants, effectively blocking them from the market.
There are concerns over the future longevity of such low bids, particularly the excessive risk being perceived as being taken on by developers, with potential failures in delivering projects presenting knock-on effects. For example, EY suggests increased risk perception could lead to a higher cost of capital.
In the medium term, there are also questions raised over the suitability of India's grid to manage the growth of renewables, potentially prompting growth in the country's storage deployment. The report states: "The cost and availability of energy storage technology could dictate how close India gets to meeting its renewable targets."
Ben Warren, EY global power and utilities corporate finance leader and RECAI chief editor, said: "Movements in the index illustrate the influence of policy on renewable energy investment and development – both productive and detrimental. Supportive policy and a long-term vision are critical to achieving a clean energy future."
Other notable movements in the index include Australia, which has risen to fifth after a record year of investment in renewables and a growing role for energy storage, and Chile in sixth which introduced South America's first carbon tax on 1 January.
The tax of US$5 for each tonne of carbon dioxide is expected to make it almost impossible for new fossil fuel-fired generation to compete, especially in the context of recent technology-neutral power tenders where wind and solar plants have won the bulk of available capacity.
The UK rejoined the top 10 following a period of subsidy cuts as the market settles into a subsidy-free environment, despite uncertainty around the outcome of Brexit and the snap general election taking place next month.
The top 40 also saw three new entrants in Kazakhstan (37), which will see its renewables boosted by a loan of €200 million (US$218 million) from the European Bank for Reconstruction and Development, and Panama and the Dominican Republic (38 and 39 respectively)
EY says these countries are following in the footsteps of Mexico's booming renewables market and lining up for green energy, driven primarily by energy security risks and an increasing demand for more power.
The report also identifies Southeast Asia as a key potential market for new solar, particularly in the rooftop C&I sector due to the difficulties in accessing land and the region's deregulated energy markets.
For more information on the opportunities for solar and energy storage in the region, Solar Media will be hosting Solar & Storage Finance Asia on 4-5 July 2017 at the Grand Hyatt Hotel in Singapore.
The event will cover regional investment strategy, the private PPAs marketplace, structuring bi-lateral agreements in pre-FiT countries, the energy storage business case and how to attract finance to island microgrid solutions.