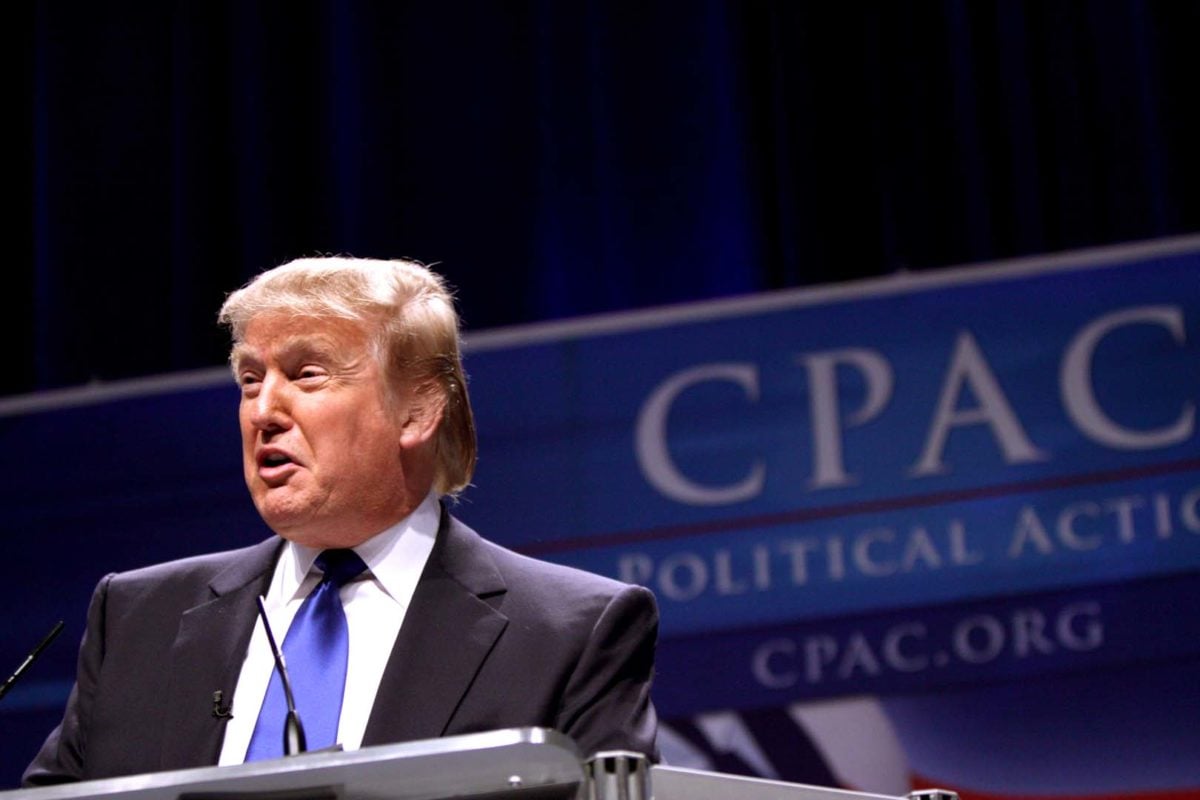 More than 360 businesses and investors across more than 35 US states have called on President-elect Donald Trump to maintain the US' commitment to carbon reduction and support investment in a low-carbon infrastructure.
"Implementing the Paris Climate Agreement will enable and encourage businesses and investors to turn the billions of dollars in existing low-carbon investments into the trillions of dollars the world needs to bring clean energy prosperity to all," the group wrote in a statement of support Wednesday at a press conference at the COP22 climate negotiations in Marrakech, Morocco. "Failure to build a low-carbon economy puts American prosperity at risk."
Among the businesses and investors signing the statement include DuPont, Gap Inc., General Mills, Hewlett Packard Enterprises, Hilton, HP Inc., Kellogg Company, Levi Strauss & Co., L'Oreal USA, NIKE, Mars Incorporated, Schneider Electric, Starbucks, VF Corporation, and Unilever.
The impact of President Trump on the US solar market has drawn mixed reactions with many believing momentum will continue for the sector, which now represents more than 300,000 jobs.
Barry Parkin, chief sustainability and health and wellbeing Officer at Mars Incorporated, said: "It is vital that the business community demonstrates its ongoing commitment to tackling climate change. This is an important moment in global political and economic history, and we absolutely must come together to solve the immense challenges facing the planet. Climate change, water scarcity and deforestation are serious threats to society. It is imperative that global businesses, like Mars, do their part to face down those threats."
The US, China, India, Brazil, European Union and more than 100 other nations accounting for more than three-fourths of global emissions formally ratified or joined the Paris Climate Agreement, with the document taking legal effect on Nov. 4. The agreement is the first-ever global, legally binding framework to tackle climate change.
In the statement, these businesses pledged to uphold the rules of the agreement, which is committed to fostering a global economy that cuts global temperature rise to below two-degrees Celsius.
As part of its statement, the group is calling on elected US officials to both continue its current low-carbon policies and invest in low-carbon economic options both at home and abroad.
Lara Birkes, chief sustainability officer, Hewlett Packard Enterprise, said: "The Paris Agreement was a vital step forward, but its power is in our collective action. Business and government leaders must urgently work together to drive a thriving, low-carbon economy."
Matt Patsky, CEO of Trillium Asset Management, added: "The enormous momentum generated by the business and investment community to address climate change cannot be reversed and cannot be ignored by the Trump administration. That train has left the station and to stand in its way is folly.
"Nevertheless, we know that now is the time to remind the incoming administration that virtually every company in the Fortune 500 and over $100 trillion in investor assets has acknowledged the reality of climate change and the need to address in head on."