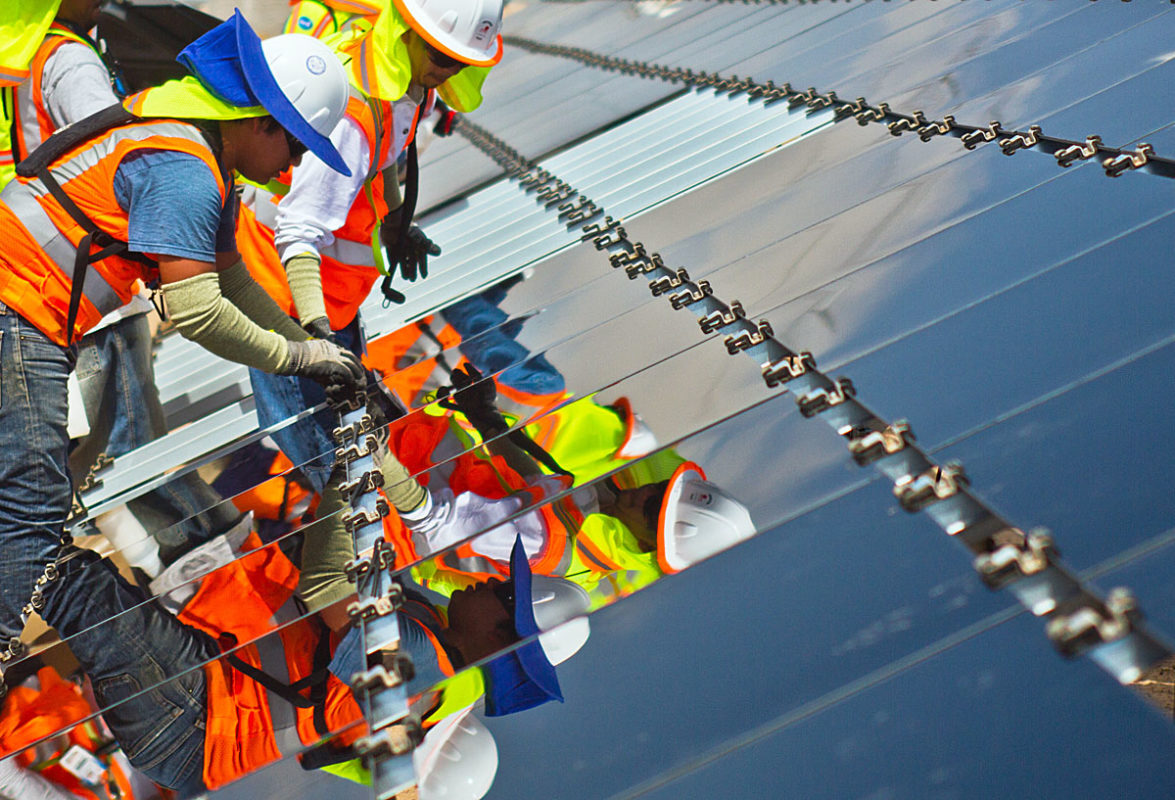 A 150MW solar PV plant in Southern California is fully operational, according to independent power producer (IPP) Tenaska.
The Tenaska Imperial Solar Energy Centre West supplies power to San Diego Gas & Electric (SDG&E) under a 25-year PPA. Located about eight miles west of El Centro, California, the project features 1.8 million First Solar PV panels and produces enough clean energy to power 55,000 homes.
The plant began construction in November 2014 and O&M was assumed by First Solar. It was connected to Sunrise Powerlink, a 117-mile transmission line built to carry renewable power supplies from the Imperial Valley to San Diego.
The plant is Nebraska-based Tenaska's second large-scale solar project to achieve commercial operation as the company continues to expand its footprint in renewable generation.
"SDG&E has aggressively pursued clean, reliable and affordable energy for its consumers. We are proud that Tenaska projects will be significant contributors to its renewable energy supply for years to come," said Jerry Crouse, Tenaska vice chairman and chief executive officer. "Similar to other Tenaska facilities, Tenaska Imperial West was developed, engineered and constructed safely, in an environmentally responsible manner, on time and within budget."