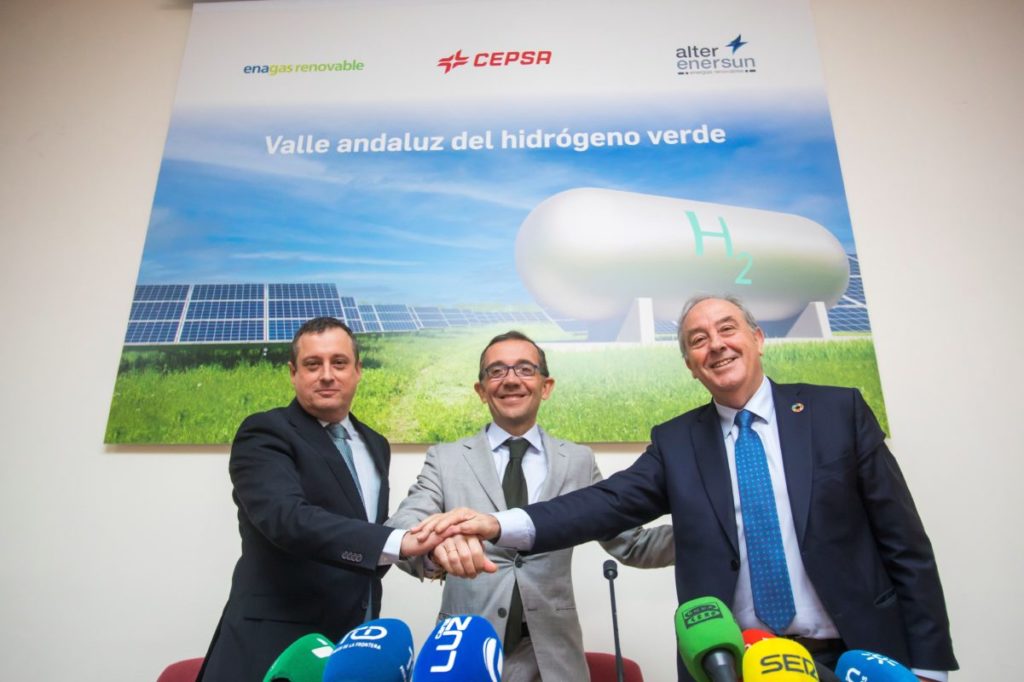 Spanish energy company Cepsa has announced plans for a 200MW solar PV project to supply power to a green hydrogen plant in Andalusia, Spain.
Located in the Andalusia Green Hydrogen Valley – an area of solar, wind and green hydrogen development – the 200MW solar project will power 200MW worth of hydrogen electrolysis which will power Cepsa's industrial operations in the region. The green hydrogen plant is expected to be operational in 2026.
The project will be developed as part of an agreement between Cepsa and partners Enagás Renovable and Alter Enersun. The latter will handle development of the PV plant and Enagás Renovable will construct and commission the hydrogen facility along with Cepsa.
The PV plant will be developed on land owned by the Port Authority of Huelva, near the location of the hydrogen facility. Cepsa said that the production and consumption of renewable energy in the same area allowed for greater synergy and optimisation for the project and parties involved.
Luis Iglesias, COO of Enagás Renovable, said the collaboration between the three companies "allows progress in the promotion of renewable gas projects in Spain, responding to the decarbonisation needs of industry and the transport sector in their different modalities".
Cepsa and Enagás Renovable also signed an agreement for the production and purchase of biomethane, to be used as a replacement for natural gas in industrial processes.
Last week, Spanish utility company Iberdrola partnered with Norges Bank Investment Management to establish over 1.2GW of renewables in Spain.