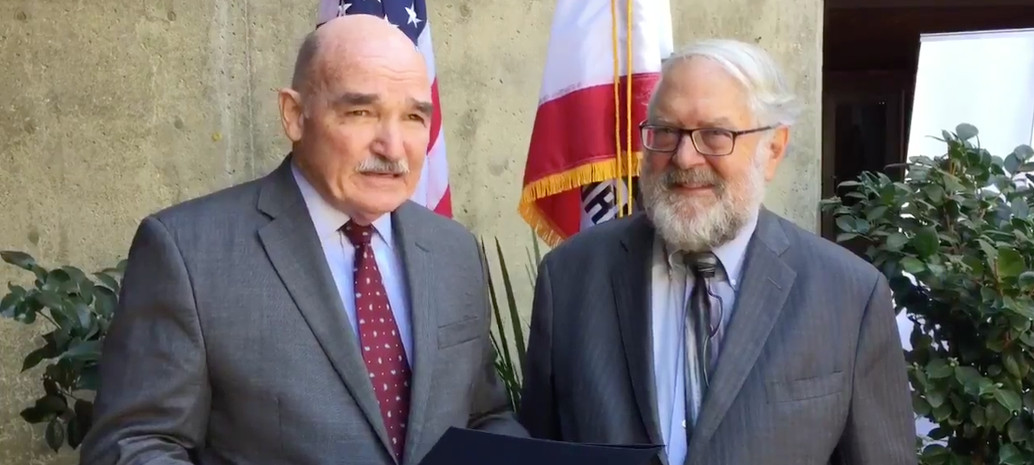 The Department of Navy (DON), Department of Energy (DOE), and developer Sempra Energy have been joined by the White House Office of Federal Sustainability in Arlington, Arizona, for the inauguration of a 210MW solar facility, representing the federal government's largest investment in clean energy history.
The Mesquite III was constructed as part of president Obama's 2012 goal to deploy 1GW of renewable energy for the DON by 2025. The Administration officially met that goal a whole decade early.
Mesquite III will supply 12 Navy and Marine Corps' bases in California with clean energy, producing enough electricity to power 750,000 homes. The utility-scale array will be able to provide one-third of the electricity needs of the DON for 25 years; at a cost saving of more than US$90 million. Mesquite III contributes 21% of the energy needed to meet the Navy's 1GW goal that was surpassed at the end of 2015.
The facility's first power block began generating electricity in August, with the remaining three blocks scheduled for operation by the end of this year, when the facility is set to be fully-operational.
"This ceremony marks the completion of one of the first, and most monumental, renewable energy projects undertaken by the Navy," said Dennis McGinn, assistant secretary of the Navy for energy, installations and environment, at the ribbon-cutting ceremony. "The 14 Navy and Marine Corps installations that will be receiving the power produced by Mesquite Solar II will be getting more than just clean, renewable power. They will be getting increased energy resiliency and security, which is crucial to maintaining our mission readiness."
"The Navy has become a leader in renewable energy and advanced biofuels by demonstrating a long-term vision to advance clean energy and security," said Energy Secretary Ernest Moniz. "I want to congratulate Secretary [Ray] Mabus and his team for their ongoing efforts. The Department of Energy is committed to close cooperation with the Navy on clean energy. Mesquite Solar I and III exemplify how DOE provides crucial early financing to demonstrate cutting-edge projects at commercial scale for subsequent private sector investment."