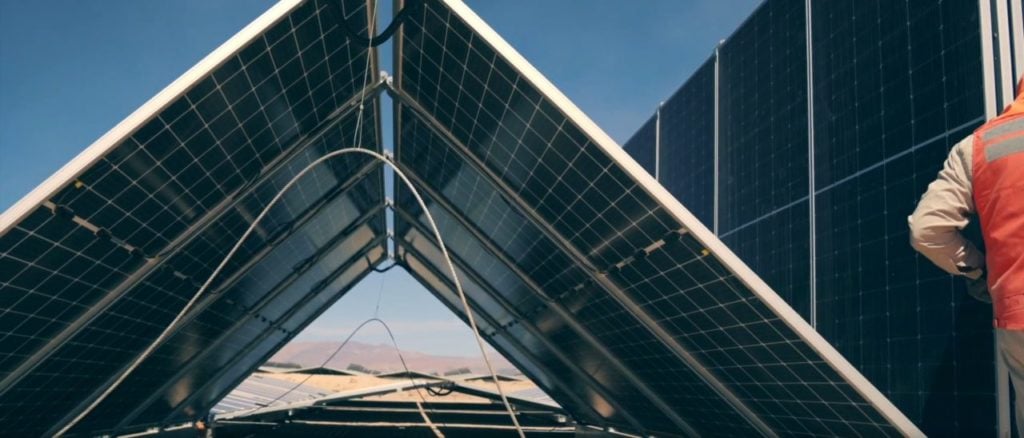 Australian solar equipment manufacturer 5B has been appointed to supply its Maverick module technology to a 95MW hybrid power station in Western Australia.
The project, developed and constructed by Zenith Energy, will feature a 16MWp solar installation from 5B to support the operation of a battery metals mine, the Kathleen Valley Lithium Project. Once complete, it will operate on 60% renewable energy and is expected to be Australia's largest off-grid renewable energy hybrid power station.
Zenith will deploy 342 of 5B'S Maverick array systems beginning in June 2023, and the entire project is expected to begin production in mid-2024.
Zenith Energy's managing director and CEO Hamish Moffat said: "5B has demonstrated that it has the potential to get the Kathleen Valley site to full solar PV generation capacity three months ahead of conventional single access tracker solutions with the potential to save more than sixty percent of the man hours required on site. This is creating a faster pathway to market for solar PV renewable energy generation assets."
5B creates rapid-deployment, accordion-style folding solar module deployment units that mount low to the ground in an east-west configuration. The technology is prefabricated in the factory and then shipped to a project site to be deployed.
Last week, PV Tech Premium published an interview with 5B founder and CEO Chris McGrath, discussing the company's approach to rethinking the way that solar modules are deployed as prices come down and land use becomes more of a concern.
Late last year the Australian science agency published a roadmap for achieving an integrated domestic renewable energy supply chain, as the country has vast reserves of raw materials but little manufacturing infrastructure in place to employ them.