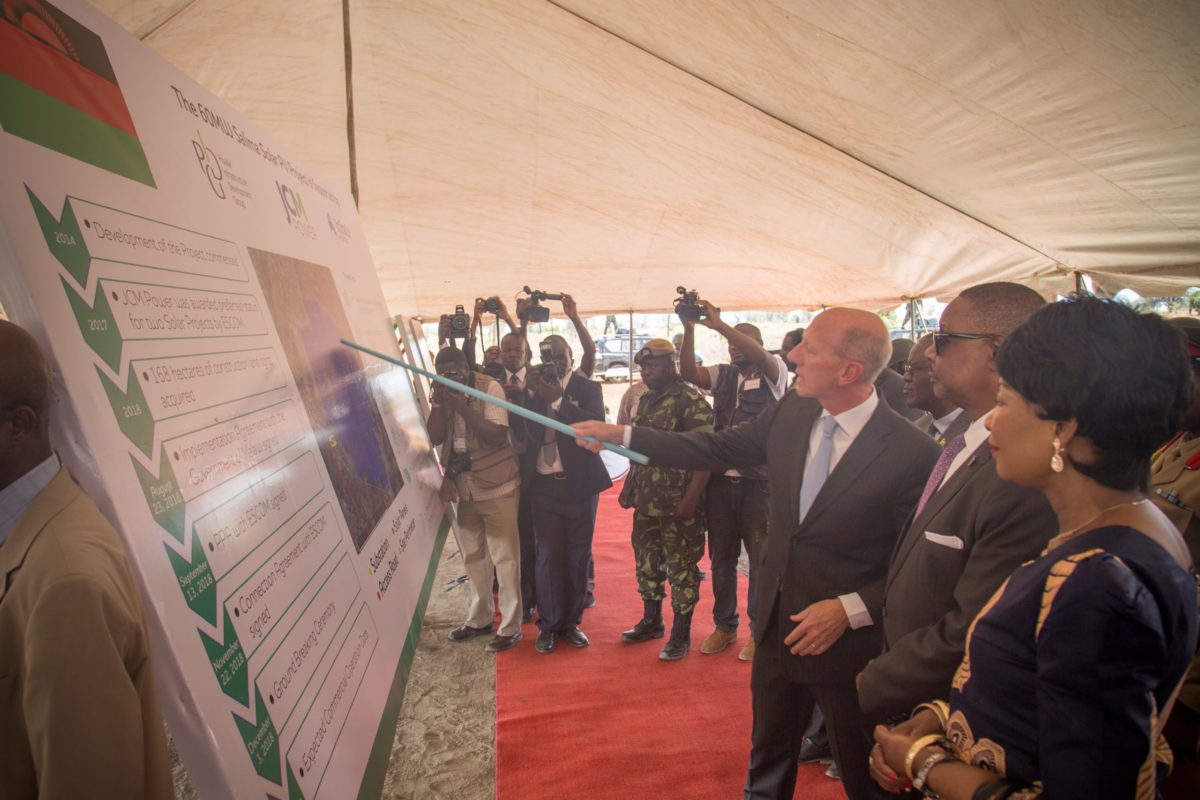 Arthur Peter Mutharika, President of the Republic of Malawi, helped lead a groundbreaking ceremony to mark the start of construction of the 60MW Salima Solar project within the country.
The 60MW installation is being co-developed by InfraCo Africa, part of the Private Infrastructure Development Group (PIDG), along with JCM Power.
Mutharika noted: "The time has come to address our power problem, now and for future generations … I want to say farewell to blackouts. The Salima Solar power project is taking a leading role in power generation."
Aggrey Masi, Malawi's minister of natural resources, energy and mining, added: "The current administration has worked hard to ensure that Malawi's energy problems can be a story of the past. The Salima Solar project is very important. It is the first solar IPP to reach construction and will address some of the challenges the power sector is facing."
JCM's Phylip Leferink noted that over 230,000 solar panels will be installed at the site of the Salima Solar project, which will begin delivering energy by 2019.
InfraCo Africa and JCM Power are already working on Salima Solar's sister project, Golomoti Solar, in the southeast portion of the country. Together, the two installations will boost Malawi's installed power generation capacity by over 80MW by 2020.