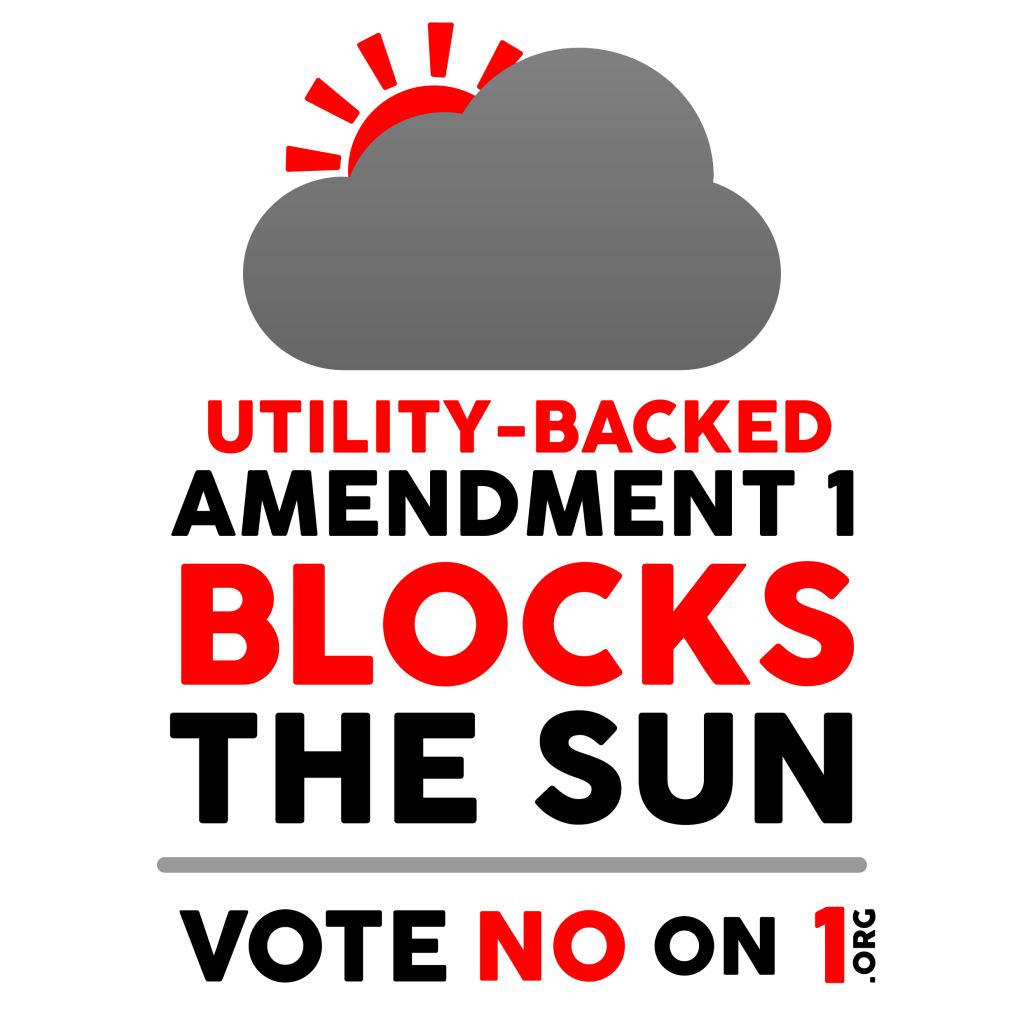 Floridians may have voted in Amendment 4, a tax benefit that exempts renewable energy equipment on commercial buildings, but solar in Florida has much bigger problems to worry about.
The real fight in Florida is really about third party ownership as the Sunshine State is one of very few that prohibits such for residential and commercial solar, as well as most government applications. Despite Floridians potentially benefitting from plummeting solar costs and a significant tax credit, these benefits cannot be used effectively as ownership has been a catalyst for solar growth in residential across the nation.
"Amendment 4 is not that big a deal – well it is – but it's not the big deal," Morten Lund, attorney and chair of the solar energy initiative at law firm Stoel Rives, told PV Tech. "Given the things that haven't been changed in Florida, it provides a marginal benefit."
The 'big deal' takes shape in the form of upcoming Amendment 1 in November; a further ballot measure that is characterised by pro-solar opposition as an effort by monopoly utilities to stifle self-generation. The measure is formally known as 'Rights of Electricity Consumers Regarding Solar Energy Choice' and is championed by advocacy group Consumers for Smart Solar.
A step backwards
"It has a horrifically deceptive name," said Lund. "It would basically put the complete kibosh on third party ownership in Florida for a very long time. It would drastically slow down solar and actually make it worse. It would allow utilities to basically invent new fees for anyone who has solar – not just third party ownership but home owners as well would be subject to significant up-charges on the bill. That would actually be a step backwards."
The deceptive nature of the bill has seen agreement across the industry, with Supreme Court Justice Barbara Pariente saying the amendment was "masquerading" as a pro-solar energy initiative, labelling it a "wolf in sheep's clothing".
Local solar installer Super Solar expressed a similar sentiment to PV Tech: "Amendment 1, which has been described as a 'wolf in sheep's clothing,' is an effort to prevent Floridians from generating their own solar power. It is posing as a pro-solar energy initiative but is actually quite the opposite."
It would provide no new right to have solar and it would place permanent, critical restrictions on existing solar rights, by allowing power companies to punish solar consumers with charges if they install or already have a solar system, under the deceptive guise of 'protecting consumer rights."
Ironically, Amendment 1 was proposed in opposition to a ballot measure known as the Florida Solar Energy Subsidiaries and Personal Solar Use Initiative, which would have specifically permitted third party ownership for systems up to 2MW, without opening the floodgates for fees. "That would have brought Florida online with basically the rest of the country, as that is functionally equivalent to the law in 45 states. But it was not even up for a vote, which was a travesty," added Lund.
Amendment 1 however does allow homeowners to own or lease their own solar systems, on the condition that this is relocating the cost of solar back to the owners; which is a very similar rhetoric employed by regulators in Nevada when undoing its net metering structure last year.
"If they had stopped at the first sentence, it might be ok," said Lund. "It still wouldn't get there because the grand irony of course is that it is not illegal to be the lessee [of] solar equipment in Florida, you just cannot be the lessor. So technically you can lease something from somebody but nobody can lease to you – so it wouldn't actually change anything. That could be fixed with some better drafting if you wanted it to but it would be a massive step backwards. It would increase no rights."
Technicalities
Lund explained that third party ownership of solar is not illegal in Florida, but it is not granted exemption from the utility code. This means, if a third party puts a solar system on a roof for a customer and sells the power or leases the system; they are deemed an electric utility under state law and are subject to full burdens of electric utility regulation. "That is what is prohibitive; you just can't make it work. It is technically not illegal, it is just functionally impossible."
The law most other states would grant such a situation as an exception from the utility code. Even in slightly less open states such as Indiana and South Carolina where third party ownership is prohibited, third party leasing is at least permitted. "In Florida the absence of PPAs for tax reasons cuts out the entire non-profit and municipal market, which is one of the biggest solar markets – so they are crippled. In North Carolina, third party ownership is also prohibited but they have a good incentive in place for the creation of an alternate market. So even though they have the same law as Florida, they have another really good law that kind of offsets it."
The problem here is that Florida is one of the sunniest states, with the third-highest potential in the nation, according to Solar Energy Industries Association (SEIA) data and a recent study by NREL (see chart below). Not only is Florida the sunniest out of other markets subject to oppressive regulatory regimes, but it is also the most populous. "Indiana is a small solar market, so it's ok – we can live without Indiana. Florida is a big deal."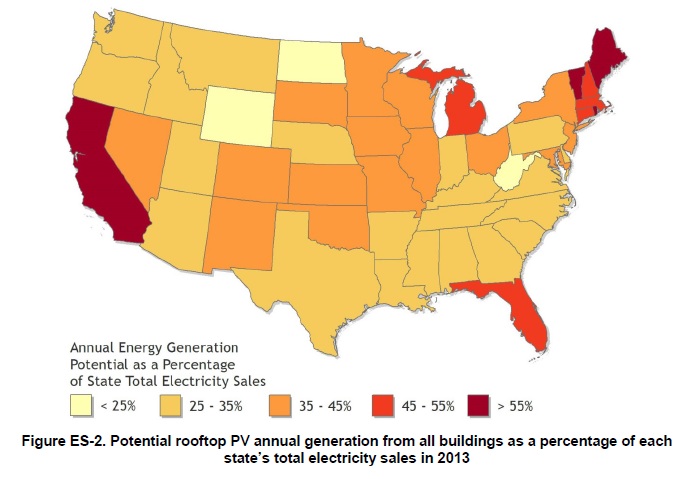 Pro-solar campaign
In response to the upcoming punitive ballot measure, a broad coalition of solar industry advocates took a stand to oppose the utility-backed proposal. Republicans, Democrats, free market advocates, solar industry reps and non-partisan advocacy groups alike joined together to launch a citizen-led "Vote No On 1" campaign, adopting the popular slogan, 'Amendment 1 Blocks the Sun.'
"Amendment 1 is a cleverly-designed attempt to maintain monopoly control over Florida's energy industry. This amendment is an attempt to manipulate people into falsely believing it is currently illegal to buy or lease solar. It is deplorable that Amendment 1 proponents seek to enshrine Florida's current, non-competitive, anti-free market solar policy into the state's constitution. It is my hope that Floridians will see through this charade and vote no on Amendment 1 in November," said Tory Perfetti, chairman of Floridians for Solar Choice, in a statement.
Patrick Altier, incoming President of the Florida SEIA also commented: "We believe Amendment 1, initiated by Florida's for-profit monopoly utility companies, is intentionally deceptive and intended to trick and confuse Florida voters to make them believe they are supporting solar when, in fact, passing Amendment 1 will irreparably harm rooftop solar and limit their energy choices."
As for actual leverage, if Amendment 1 is approved, it is clear that it would be a significant slowdown for solar in Florida. If it is rejected, it might not be seen as a step forward, but Florida entering the status quo. "If Amendment 1 passes, then the legislature can't even fix it. It would actually open the floodgates for every governmental group in Florida to start slapping fees. It'll be a big step backwards," said Lund.