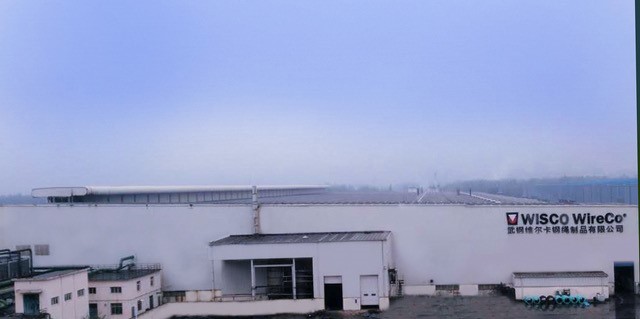 Rooftop solar specialist Asia Clean Capital (ACC) has signed a power supply agreement with steel and iron industry firm Wisco Jiangbei Group for a 14MW solar rooftop plant in China.
Once the project at Wisco's Jiangbei industry park in Wuhan, Hubei province, is complete, it is believed that it will be the largest rooftop project in central China using monocrystalline PV technology. These monocrystalline silicon panels will be produced by China-based mono specialist Lerri Solar.
ACC will invest the entire system costs and will carry out design, construction, and long-term system maintenance.
Local firm China Chang Jiang Energy Corp (CCJEC) will act as EPC contractor for the project.
The solar system will provide electricity to Wisco at a lower price than power from the grid.
Thomas Lapham, chief executive of ACC, said: "This cooperation between ACC and Wisco in Wuhan is a major highlight of ACC's clean energy business in China. Wisco Jiangbei Group is a subsidiary of China BAOWU Steel Group, a global leader in the iron and steel industry, and we are excited to kick off our cooperation together with this milestone project."
Last May, multiple reports cited a 11.5MW rooftop project in Beas near Amritsar in Punjab, India, as the largest rooftop PV project in a single location. Indian integrated solar firm Tata Power Solar has also commissioned a 12MW rooftop project in Punjab, but this is across eight different venues.