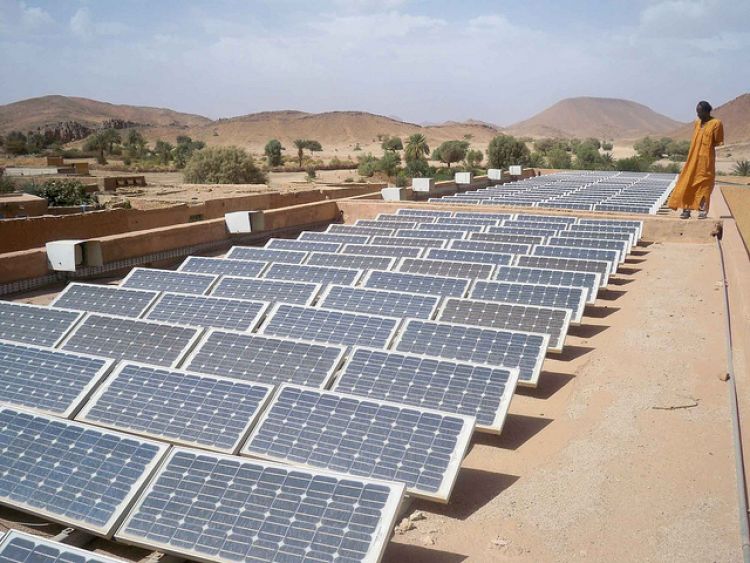 Algeria plans to invite bids for 4GW of solar, according to a statement by energy minister Noureddine Boutarfa last week.
Despite being a member of the Organisation for the Petroleum Exporting Countries, Algeria is making moves to embrace renewable energy; aiming for 27% of its electricity from renewable energy sources by 2030 – which constitutes 22GW by 2030, with 13.5GW coming from solar.
Bidding is welcome from all contributors, including institutional, economic or scientific parties. Algeria first launched its National Renewable Energy and Efficiency programme in April 2011. At the end of 2016, 195MW of renewable energy capacity had been installed across 16 plants.
The new solar capacity will be tendered, according to Bouterfa, but no official timeline for this was specified. However, according to the ministry of energy, the solar capacity will be split across three plants, with a capacity of around 1,350MW each.
The projects are conditional on industrial investment and will use locally-manufactured equipment. The African Development Bank is among the financial institutions that have expressed interest in participating in the implementation of the 4GW project. Oil and gas firm Sonatrach will reportedly fund around 50% of the project costs. Sonatrach has been involved in Algeria's renewable energy industry since it signed a deal with Italy's ENI in September last year to build a 10MW solar plant in the Bir Rebaa North region.
Sonatrach will hold a 40% stake in the Special Purpose Vehicle that will be responsible for financing, EPC, grid-connection and sale of the 4GW of solar power. 51% will be owned by a domestic investor and the remaining 11% by Algerian private investors, according to Arkab Mohamed, the president and director general of state-owned utility Sonelgaz.