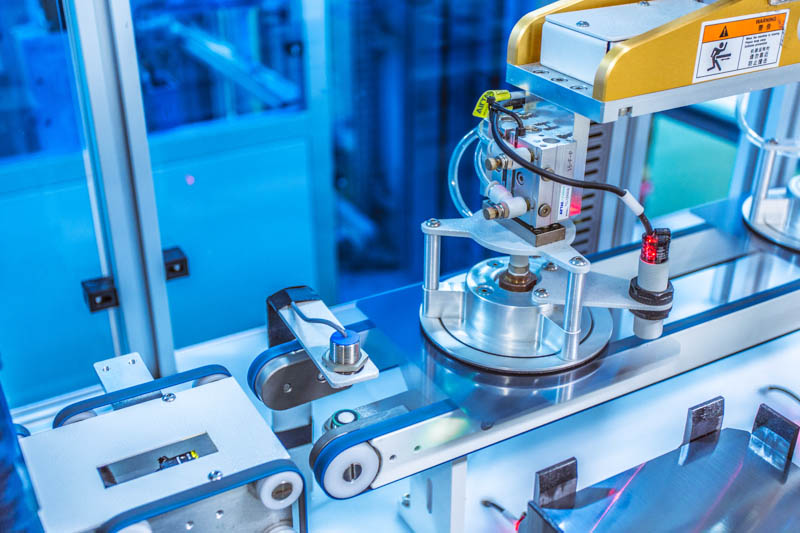 Last week was results season for solar manufacturers in China, with much of the industry's upstream confirming both their annual reports for 2021 and performance in the opening quarter of 2022. As such, it gives outsiders the opportunity to assess how the market leaders fared comparatively, having to navigate what was an incredibly challenging period.
LONGi maintained its status at the summit of the solar manufacturing stakes, its operating revenue climbing to RMB80.9 billion (US$12.25 billion), with net profit topping RMB9 billion (US$1.36 billion). LONGi was followed by polysilicon and solar cell producer Tongwei, which saw revenue climb to RMB63.5 billion (US$9.6 billion) and net profits exceed RMB8.2 billion (US$1.24 billion).
Wafer provider Zhonghuan Semiconductor (TZS) and module manufacturers Trina Solar, JinkoSolar and JA Solar all demonstrated their ability to withstand turbulence in the supply chain, with revenues and net profits climbing, as indicated by the graph below.
LONGi tops industry wafer and module shipment rankings
LONGi operating revenue grew 48.3% year-on-year, taking net profit past the RMB9 billion mark for the first time. Shipping just over 70GW of wafers and 38.5GW of modules – an increase of more than 55% year-on-year – fired the company to that performance, with gross margin also coming in at 20.2%.
Since listing in 2012, LONGi's operating revenue has climbed at a CAGR of 53.5% and, for 2022, the business is forecasting for that figure to exceed RMB100 billion, with a capacity expansion plan to boot.
| | Wafer capacity (GW) | Cell capacity (GW) | Module capacity (GW) |
| --- | --- | --- | --- |
| 2021 capacity | 105 | 37 | 60 |
| 2022 planned | 150 | 60 | 85 |
LONGi is also paving the way to lead in technology development, investing some RMB4.4 billion in R&D last year, roughly 5.4% of its revenue. By means of comparison, Tongwei's annual report earlier this week stated that it would be spending around 3.2% of its revenue on R&D next year.
Tongwei extends grip over polysilicon and solar markets
In 2021, Tongwei's operating revenue grew by 43.6% to RMB63.5 billion, helping net profit more than double to RMB8.2 billion.
Tongwei's solar cell and module business delivered the largest share of that total revenue figure, totalling RMB24.9 billion, while its polysilicon and chemical business delivered revenues of RMB18.8 billion.
Although that division may be the company's third largest revenue source, it has been the main driver for profit growth with a gross margin of 66.69%, far higher than Tongwei's other business units. The company has benefitted greatly from a period in which polysilicon average selling prices have remained elevated while it has simultaneously been able to realise new production capacity. In 2021, the company's silicon material sales volume reached 107,700MT, with an average trading price of RMB155,800/ton.
Tongwei's cell production capacity is also on the up, the company having topped cell shipments for the previous five years. By the end of last year Tongwei's cell capacity reached 45GW, with 1GW of cell capacity for each of heterojunction and TOPCon cell technologies, those pilot lines having been ramped as planned.
For the year ahead, Tongwei said that its high-purity silicon business is expected to achieve more than 180,000MT of production and sales in 2022, while its cell production and sales target is 40GW.
TZS taking the lead in n-type wafers
TZS has climbed solar's manufacturing ranks rapidly. The company more than doubled its operating revenue to RMB41.1 billion in 2021, while net profit more than trebled to RMB4 billion. That performance was driven largely by the fact its silicon wafer output grew in tandem with an increase in prices, that segment making up around three-quarters of total revenue.
TZS has been able to capitalise on demand for large-area wafers, which significantly exceeded supply throughout 2021. Last year TZS dominated both the wafer export market and took the largest share of the n-type silicon wafer market, setting the company's stall out for n-type transition.
Technology has been a key driver behind this. TZS introduced its G12 + efficient overlay platform while driving its production capacity, with its module business revenue reporting a doubling of revenue in the reporting period. Production capacity of TZS' overlay module reached 11GW in Q1 2022, a capacity that is expected to increase to 20GW by the end of this year.
Trina Solar bidding to cement second position
Trina Solar's solar module business managed to sidestep supply chain issues to record revenue growth of more than 55% in 2021, accounting for 77% of the business' total revenue last year. Growth in its system products business unit was more modest, its revenue climbing 14% to RMB4.56 billion.
| | Cell capacity (GW) | Module capacity (GW) |
| --- | --- | --- |
| 2021 capacity | 35 | 50 |
| 2022 planned | 50 | 65 |
As one of the chief proponents of 210mm modules, Trina Solar has looked to lean into its technological capabilities to differentiate itself from other module manufacturers. Its cell and module capacities will grow by 42% and 30% respectively this year, with a target set of shipping 43GW of modules in 2022, a figure which would see it top all bar LONGi if current guidance maintains.
Jinko plotting a course for n-type dominance
JinkoSolar witnessed its PV module business revenue climb by 15.8% in 2021, a more modest rate of growth than others in the 'Solar Module Super League' (SMSL). Nevertheless, revenue from its wafer and cell business units climbed by 154% and 152% respectively – albeit from small bases – a nod towards its vertically integrated capacity expansion plan both at home and abroad.
Capacity expansion projects in Chuxiong, Sichuan, Hefei and Jianshan in China, as well as facilities in Malaysia and Vietnam, were all successful ramped in 2021, leaving the manufacturer with wafering capacity of 32.5GW, cell capacity of 24GW and module capacity of 45GW at the year's end.
But it is n-type where much of Jinko's investment now lays, the company currently ramping 16GW of n-type cell production capacity with the stated aim of dominating that emerging market, while also leading on the enhancement of n-type efficiency.
| Manufacturer | 2021 shipments | 2022 shipment target |
| --- | --- | --- |
| LONGi | 38.52GW | 60GW |
| Trina Solar | 24.8GW | 43GW |
| JA Solar | Undisclosed | 40GW |
| JinkoSolar | 22.23GW | 35 – 40GW |
| Canadian Solar | 14.5GW | 20 – 22GW |
| Risen | 8.1GW | 20 – 25GW |
| TOTAL | ~132GW* | 218 – 230GW |
*Estimate
JA Solar growing its vertically-integrated model in 2022
The last to report this year, JA Solar recorded total revenue of RMB41.3 billion and net profits of RMB2 billion, year-on-year increases of 59.8% and 35.3% respectively. It shipped 25.45GW of solar cells and modules through the reporting period, 60% of which were bound for overseas markets.
By the end of 2021, JA's module capacity was nearly 40GW, and its silicon wafer and cell capacity was about 80% of that figure, reflecting JA's bid to become highly vertically-integrated and have great oversight of its supply chain.
It is forecasting for cell and module shipments to fall within the 35 – 40GW range this year – the precise same shipments range afforded by JinkoSolar, while its module capacity is set to exceed 50GW with the company maintaining that 80% figure for wafer and cell capacity.