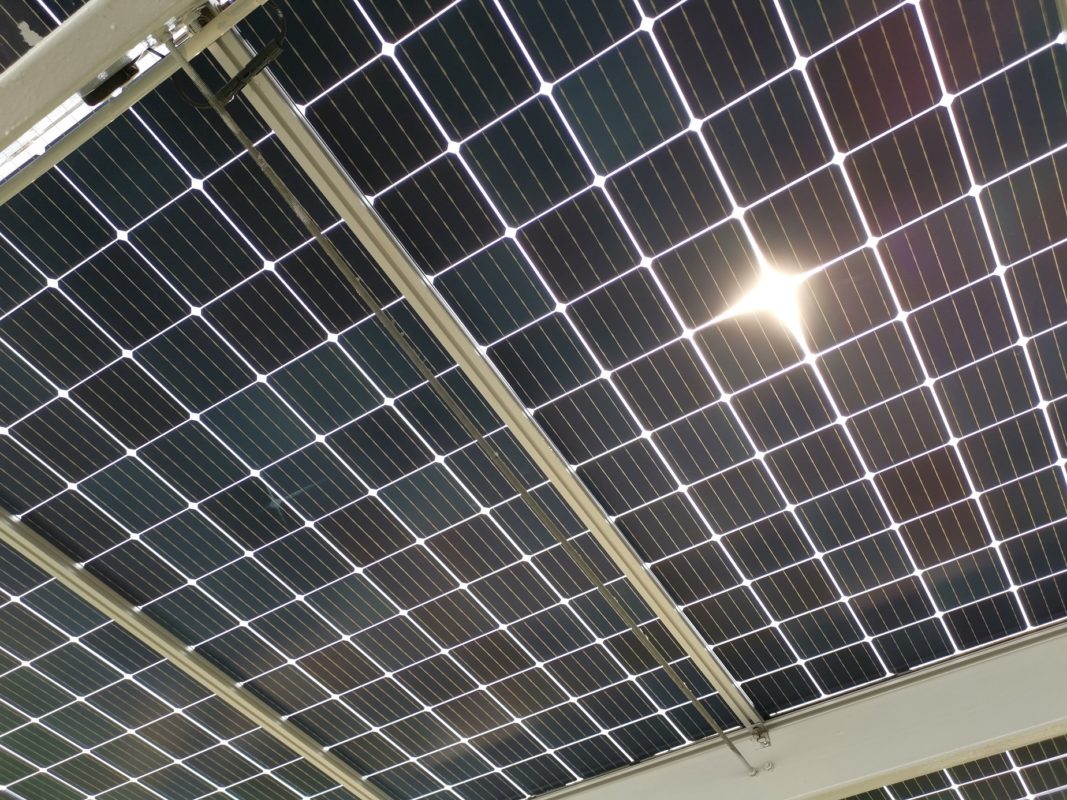 Bifacial solar is becoming 'the default choice for tracker' projects but a supply crunch could now loom.
Even before the US excluded bifacial solar panels from the Section 201 tariffs last week, Joe Song, VP of Project Operations for EPC and developer Sol Systems said bifacial modules had been rapidly growing in use.
"In general, high-efficiency, high-energy-harvest solutions have largely become the de facto choice for most applications, and bifacial technology fits within that category," he said. "Even prior to any tariff exemption, bifacial was quickly becoming the default choice for most tracker projects."
While the technology is not new and volume production has been running for a few years now, the challenge has been providing sufficient data covering the electricity generation from the rear side of the module to make investors comfortable. Song says that situation is easing up now.
"In short, yes, there is confidence that bifacial technology can be financed, as it is already happening. Momentum for bifacial is building, exemption or no exemption." Many of these projects financed so far are being banked with zero, or effectively zero power considered from the back with a view to refinancing one the site has proven itself. Song describes this undesirable but a route to market none the less.
The challenge for bifacial in the near term could now be one of supply.
"It's important to note that just because an exemption was put in place, it will not result in a sudden increase in product availability for the next nine to 12 months. We still face a supply-constrained market, which means pricing is unlikely to drop meaningfully," said Song.
LONGi Solar, is currently the largest module producer in the world. As an early backer of mono PERC technology, it is also a proponent for bifacial solar. The firm has enjoyed some recent success in the US and told PV Tech it would listen to the needs of its customers in the US and respond accordingly.
"LONGi Solar has been paving the adoption of bifacial technology worldwide. We have also been working hard on establishing a meaningful market presence in the US since 2016," said Archie Flores, general manager, Americas at LONGi Solar. "We intend to keep our course of action and we will continue to confer with our customers and local partners on how to adapt to potential market changes.
"LONGi Solar welcomes the lifting of the tariffs for bifacial PV modules. We expect to see expanded benefits like more jobs downstream and also in racking and tracker manufacturing," said Flores, adding that he was hopeful that the US was well placed to be a torchbearer for bifacial PV.
"The US is one of the more established solar markets. Compared to other markets, US market players' understanding of certain technologies and how to deploy them is ahead of the curve. Performance data on bifacial is now becoming more robust and is increasing in bankability. The US has the potential to be a key market for bifacial," said Flores.