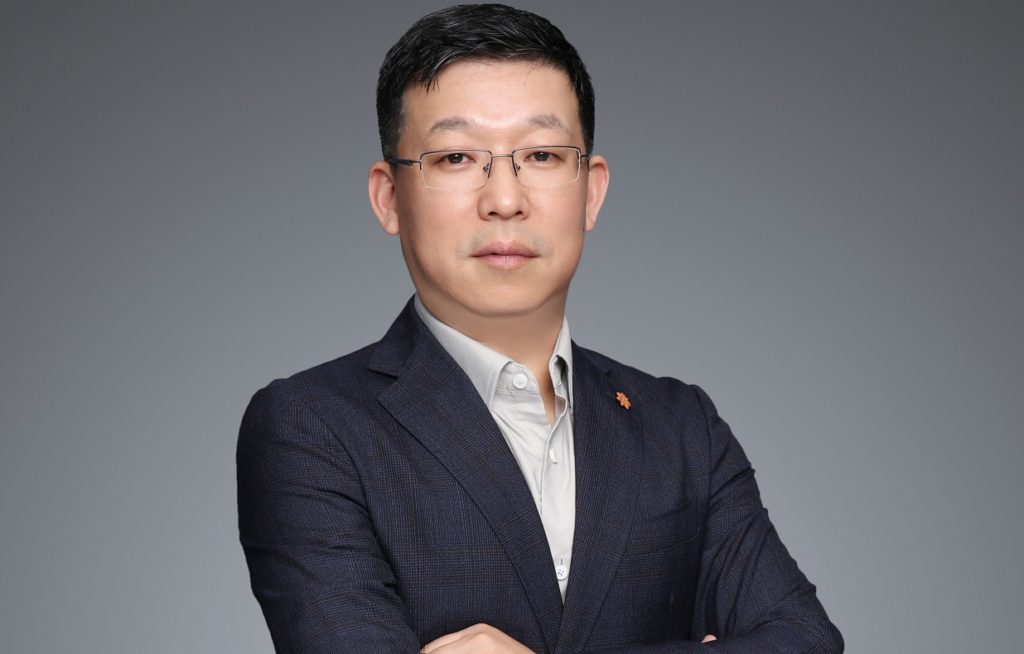 Astronergy is aiming to reach 49GW of solar module capacity this year as it increases efforts to expand TOPCon production while exploring the potential of opening a manufacturing facility in the US.
Having supplied 13.5GW of modules last year, the Chinese module manufacturer is currently constructing or expanding nine production bases to meet soaring demand globally.
PV Tech sat down with Samuel Zhang, CMO at Astronergy, to discuss TOPCon manufacturing, the outlook for module pricing this year and the company's strategy for setting up production overseas.
Did Astronergy's 2022 performance meet management's expectations? What were the highlights?
Samuel Zhang: We outperformed our targets. We delivered 13.5GW of solar modules around the world. This is the first achievement. Secondly, both in China and overseas markets we realised double the output, not only relying on single markets. That's also the base for our future expansion, especially for overseas and global markets.
The third one is that we realised massive production of TOPCon. We migrated from p-type to n-type. In the future, based on production data, we are more confident than before that TOPCon can be the good choice.
Were the modules mainly used in China or shipped overseas last year? Which markets had strong demand?
52% was for the Chinese market and 48% was sent overseas. The European market is still our most important overseas market. The US, however, was below expectations because of a policy in the first half of the year that meant we could not ship modules from our Thailand factory to the country. We restarted shipments to the US in October.
Which solar cell technologies is the company prioritising?
After the massive production for the first 4GW of TOPCon cell and module lines, we have collected enough data and do a lot of work to improve the output of the production lines. For all the new lines, the investment in 2023 we only choose TOPCon. And more than that, we will focus only on 182 for TOPCon at this stage. Some manufacturers choose 210 wafers for the migration to n-type.
Why did you choose 182 rather than 210?
For n-type wafers, not every silicon can be used, meaning that n-type definitely needs high-quality wafers. So this is the first reason. We are not going to expand by a few gigawatts, we will add some 30GW of new capacity of cells and modules. We need a very abundant and reliable supply of wafers. There are very few suppliers of n-type wafers. We think the supply chain is very critical for the larger size of expansion of the facilities. Secondly, from a technical viewpoint, 182 n-type TOPCon is more mature than 210. We know that there are a lot of difficulties to reach a similar level of 182 if you use the 210 lines.
Astronergy launched its first TOPCon n-type modules under its ASTRO series last year. What has been the market response to the modules?
That is different from our original plan. Originally, we thought we should promote in the distributed generation market, for commercial and residential rooftop applications. The reason being that they can accept the premium of the new technology and the high efficiency.
In the last year, not many tier ones can supply the n-type. Astronergy is one of three that can provide massive amounts of product for the market. I didn't expect EPCs and investors to accept n-type so quickly, especially in overseas markets. So we had to refuse a lot of requests for the product in the first half of the year. With our new expansion, new capacity available since June 2022, we have signed a lot of 100MW-level deals already.
Another thing not certain is the Chinese market. This is the beginning of 2023. In the next month, from the middle of February to mid-March, there will be a lot of Chinese state-owned companies, big investors of solar projects will participate in a huge bidding programme. We are not sure of the percentage of n-type and p-type they will source.
If everyone focuses on n-type, what about the older capacity, p-type? That will make the supply chain much more difficult for n-type. We will wait and see the result from the Chinese market. Our technical teams have done a lot of negotiation with buyers in China. It seems that they do not have a priority for n-type or p-type. They say it's up to the price and the efficiency.
You mentioned that the company shipped 48% of its modules overseas in 2022. What's markets show the strongest demand?
In the US, demand is very, very good. The problem for us is that we have limited capacity at our Thai factory. I can only ship the modules from there, this is 2GW. So no matter how large the US market is, we can only deliver 2GW to the country. But since the US market in the coming years will be very good, we are thinking of finding a new production base to meet the requirement from the US market, not only Thailand, this may be in other countries.
Following polysilicon price drops at the end of last year, prices are now on the rise. What's the outlook for module pricing this year?
If we answered the same question one month ago it would be a different answer. One month ago, we were more confident that the prices, from upstream to modules, will continue to drop the whole year.
What we can say is this time is different from previous years. In the past three years, we saw a few times that upstream raw material prices increased because demand was bigger than supply. But this round it is different.
The latest round of price up is not reflecting the real demand and supply situation upstream. It was not expected to happen. I think it should not be like that in the next months. Maybe in a month or two, there will be a dramatic change of the upstream raw materials price.
In the last 10 days, when I talk to our clients in overseas markets, they say: "I would like to postpone my projects by a few months. I don't want to make a decision now because after three months maybe I can get a 10% discount. Why should a make an order at this moment?" So that will make demand in the first half weaker than we thought.
How much module manufacturing capacity will the company aim to have by the end of 2023? What challenges will you have to overcome to reach that target?
The big challenge now is that we have nine production bases under construction. We are expanding our capacity in Thailand and we have eight production bases in China under expansion. By the end of this year, we hope to reach 49GW of annual module capacity. In the next two years we will keep expanding, planning to reach 90GW of capacity by the end of 2025.
What are the company's other main objectives for this year?
To reach the current target is important, but we also have to be prepared for the future. Another important target is that we are looking for is an overseas production base in addition to our facility in Thailand, maybe in the US or Europe. A lot of policy in the next two years in the US and Europe might not be good for made-in-China products.
As a manufacturer, we must be ready. A priority of ours is to find the right partner to set up a plan for the overseas factory because looking for the right partner is not easy. We have the potential already, but US and European companies can be more cautious to set up a few gigawatts. 100MW makes no sense; we need a few gigawatts of production capacity.
We are very familiar with expansions, but for our partner – maybe a supply chain partner, maybe an investor – they are not familiar with the production. For them, this is a big change of their strategy, to be involved in the production. It might take a few months or maybe half a year for them to evaluate. Next month, I will go to the US to talk to potential partners about co-investment into production bases.