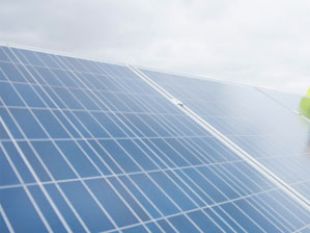 Indian renewable energy project developer Avaada Power has signed a Memorandum of Understanding (MoU) with the Government of Uttar Pradesh to invest US$1.55 billion for the development of 1.6GW of solar projects in the state.
The projects will be developed across Mirzapur, Badun, Gorakhpur and Bundelkhand districts, creating nearly 3,700 jobs in the process, said Avaada in a release. The MoU was signed as part of 'UP Investors Summit 2018', in the presence of the chief minister of Uttar Pradesh Yogi Adityanath.
Uttar Pradesh has its own target for 2GW of solar each year. The state currently has an installed capacity of 569.35MW of PV and Avaada claims the state has the potential to reach 22.8GW. Last month, it also issued a tender for 1GW of solar projects.
Vineet Mittal, chairman, Avaada Group, who was founder of Welspun Energy and formerly chairman of Indian solar pioneer Welspun Renewables before it was acquired by Tata Power, said: "We are geared up to support Uttar Pradesh's mission of utilizing the potential of the sun to power its development needs sustainably. We are working aggressively to help catapult the state on the clean energy trajectory. The state falls under high solar irradiation zone, which offers tremendous opportunities for expanding its clean energy portfolio."
Avaada Power itself plans to set up gigawatts of solar projects across India, having already built nearly 1GW of capacity across 10 states. It has been active in some of last year's auctions that drew record low prices.