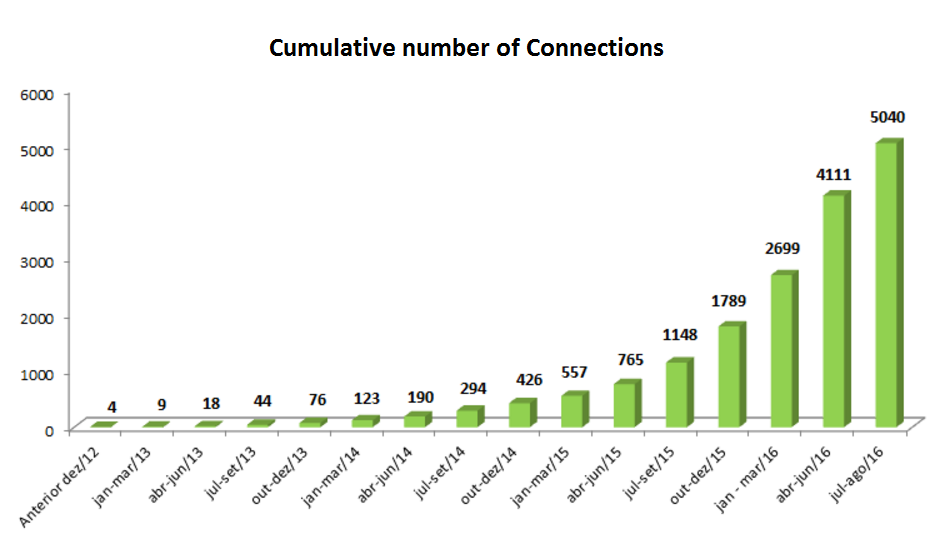 Brazil now has 4,955 solar PV systems in the micro and mini-generation category, as of August 2016, marking a five-fold increase in one year.
The increase is largely down to a "historic" Resolution passed by energy regulator ANEEL in November 2015, which allowed owners of renewable energy systems of up to 5MW capacity to receive credits for injecting their own energy back into the local grid. Credit claims now remain valid for five years.
The Resolution also introduced 'shared generation' allowing consumers to form a consortium, which benefits from the shared use of a renewable energy system. The time taken to connect these systems to the local network was also halved from 82 to 34 days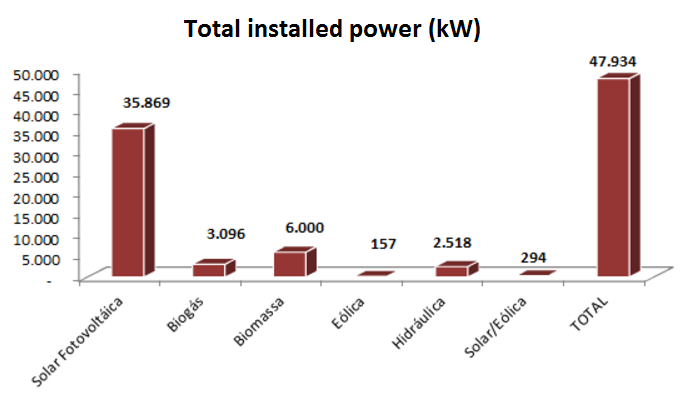 The number of these renewable energy systems reached 5,040 in August, representing 47.9MW capacity, up from 1,148 systems in September 2015. The numbers are dominated by solar PV, with wind having just 39 connections.
The states with the largest number of these systems are Minas Gerais (1,226), followed by São Paulo (711) and Rio Grande do Sul (564).
On the passing of the resolution, it was estimated that in 2024 more than 1.2 million consumers would start to produce their own energy, equivalent to 4.5GW of installed capacity.
ANEEL general director Romeu Rufino said: "in addition to the advantages for the consumer, the benefits that Distributed Generation brings to the electrical system are also relevant: reducing losses and avoided cost of expanding the system […] increasing security of supply; and the gain from the environmental aspect."