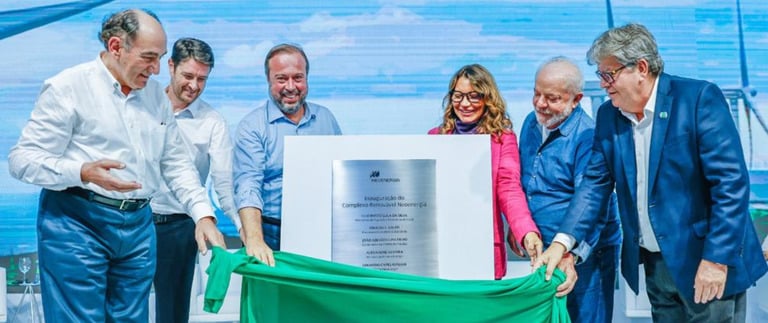 Brazil will invest BRL50 billion (US$9.5 billion) in new transmission lines and infrastructure to boost solar and wind deployments.
Minister of mines and energy Alexandre Silveira announced the investment plan on Wednesday during the inauguration of a hybrid solar and wind project in the Brazilian city of Santa Luiza.
The government said that it will hold at least three major transmission auctions this year, focusing on the northeast of the country and north of the state of Minas Gerais. The east and northeast of Brazil are its most populous regions.
The new transmission investment will unlock new wind and solar capacity and allow for greater renewables penetration across Brazil. In its announcement, the ministry of mines and energy said that it wants to focus on hybrid solar and wind projects, whose dual generation can add greater stability to the country's grid – the National Interconnected System (SIN) – and allow simpler approval and interconnection processes by deploying the two distinct facilities under the same network and grant.
According to the ministry, solar PV currently accounts for around 12% of Brazil's energy mix, with the majority being fulfilled by hydroelectricity. Brazil has seen a number of sizeable PV development announcements of late, speaking to its position as a fertile emerging market for photovoltaics. Cubico Sustainable Investments announced its acquisition of a 1GW PV plant in January – PV Tech Premium spoke to the company following this – whilst Atlas Renewables secured a loan in excess of US$200 million to fund a 438MW Brazilian project.