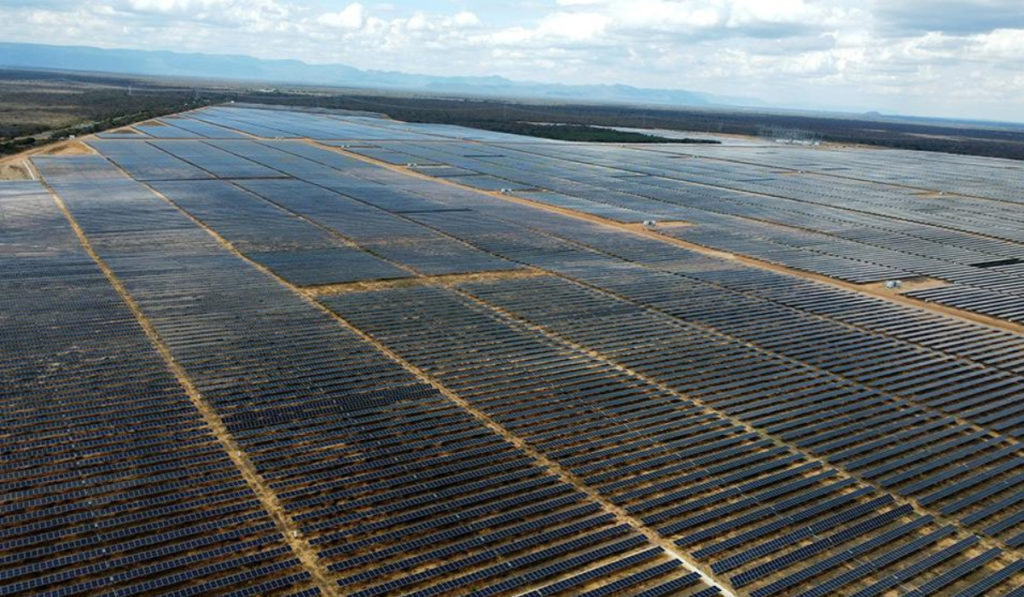 Brazil's solar industry is on the rise and multiple solar developers are investing in the country. As renewables investor Cubico Sustainable Investments recently acquired a solar project in Brazil, PV Tech talked to the company about the outlook for the market.
---
In January, Cubico entered into an agreement with ZEG Energias Renováveis (ZEG) to buy a 1GW solar PV project in Brazil, becoming the company's first asset in the country.
Francisco Moya Reina, country head of Brazil and the rest of LatAm at Cubico, believes that solar will keep gaining importance in electricity generation in Brazil. "In three (or) more years, it will not surprise me if solar displaces wind as the second most common source of electricity," he said. 
According to the Brazilian Association of Photovoltaic Solar Energy (ABSolar), Brazil's solar PV capacity reached 25GW in February 2023, a 76% increase year-on-year. Currently, the country relies on hydropower for electricity generation. 
Apart from this, Reina believes it is important for Cubico to have a renewable platform in Brazil in the long run. On 1 January 2023, president Luiz Inacio Lula da Silva assumed office after winning the election in October 2022. 
Speaking of the new government, Reina said he preferred not to make "too many predictions about the goals of specific leaders". However, he could see the opportunities in the country as Lula made a public statement at COP27.
Lula said that Brazil must seize energy transition opportunities and invest in wind, solar power and biofuels at the COP27 climate summit in Egypt last November.
In recent years, Brazil has been increasing renewable energy generation. For example, according to International Energy Agency figures, Brazil's solar PV electricity generation in 2020 reached 10.75TWh, rising from 6.66TWh in 2019. 
Considering the outlook of the Brazilian market, Cubico signed an agreement with ZEG to acquire Project Sobral in January. It is a 1GW solar PV complex located in the municipalities of Sobral and Santana do Acaraú in the state of Ceará. According to Cubico, the project is expected to generate more than 2,000GWh a year, claiming it will be Brazil's largest solar development project.
 "This is our first solar asset in the country and is one of the largest in development in the country, a great addition to our growing portfolio. Due to the size of the project, there are good synergies for us in construction, operation and financing," Reina said. 
Cubico and ZEG will co-develop the project, including the negotiation of supply contracts and offtake agreements with third parties.
"(We) need to have a renewable platform in Brazil in the long term as Brazil is a good country to invest in," said Reina.
The project is undergoing the usual process of development in the market. Cubico hopes to get the right to build between Q3 and Q4 2023 and close contracts with suppliers by the end of 2023. 
Additionally, the project has no power purchase agreement (PPA) yet.
"But one key part of the partnership with ZEG is that they have good capabilities around energy commercialisation and can help arrange PPA contracts," Reina said. 
Besides this project in Brazil, Cubico has expanded to other South American countries. For example, it signed its first partnership in Colombia with local utility Celsia to co-develop a 600MW portfolio of solar farms. 
"We were keen to enter the Colombian renewables market early, beginning discussions with companies in the country after the severe droughts caused by the climate phenomenon known as El Niño," said Reina, adding that many in Colombia realised that hydroelectric power, on which they previously relied, could not exclusively power their economy.
"We spotted an opportunity to help guide the country as it embarked on varying its generation mix, and those changes are still underway today," he commented. 
Looking forward, Reina believes that supply chain issues, such as polysilicon prices and transportation delays, could continue this year. To tackle the problems, Reina suggests that solar project developers could order necessary solar PV products well in advance to ensure timely delivery. 
Reina concluded: "Having said this, many of the panel supply issues with China look as if they will soon be resolved, and the industry hopes that they will not cast a great shadow over 2023."